Despite the many, many delays that plagued 2022, it was still a surprisingly strong year for games. We were blessed with a new twisted hellscape by FromSoftware in Elden Ring, while Sony Santa Monica offered strong competition with the heartfelt epic God of War Ragnarok. The long-awaited sequels Horizon Forbidden West, Bayonetta 3, and Xenoblade Chronicles 3, to name but a few, also launched to great reception. Pair with that an incredibly strong selection of indie games like Tunic, Stray, and Rollerdrome, and you've got yourself the recipe for an excellent year for gaming.
But looking ahead, what can we expect from 2023? Well, a huge selection of great games! Given several delays shifting titles out of 2022 and into 2023, there's a surprising number of games to keep your eyes on. If you're interested in playing the biggest and best ones from 2022, then check out our guides on the best PS5 games and the best Xbox Series X games instead.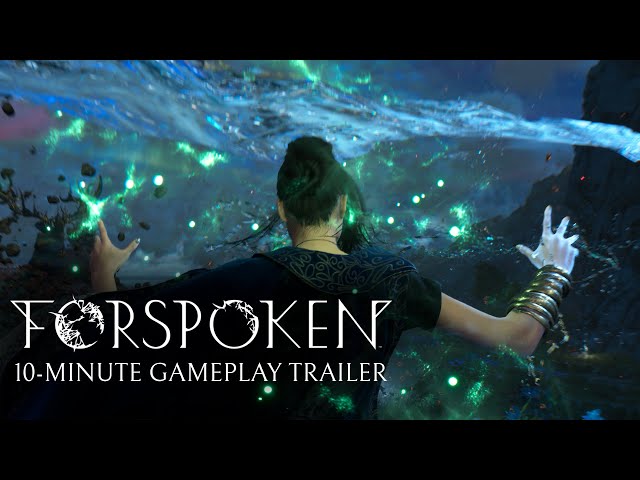 Forspoken
Forspoken – an action RPG developed by Luminous Productions – follows Frey, a young New Yorker portrayed by actress Ella Balinska, who is transported to the mysterious and magical land of Athia. Here, Frey must use her newfound magical abilities to traverse the world and fight for a way back home.
Given that many of the developers at Luminous Productions had worked on Final Fantasy 15, Forspoken looks to share lots of similarities, yet seeks to improve upon the more criticised aspects. Combat looks fast, flashy, full of stunning particle effects. What's more, combat also appears to be surprisingly complex, with Frey able to make use of several different elements, abilities, and a skill-tree to boot.
Moreover, exploration seems like a blast with an array of magical powers to traverse the land in style and speed between side activities and quests. Other than that, the star-studded Forspoken cast and voice actors should provide for an engaging narrative.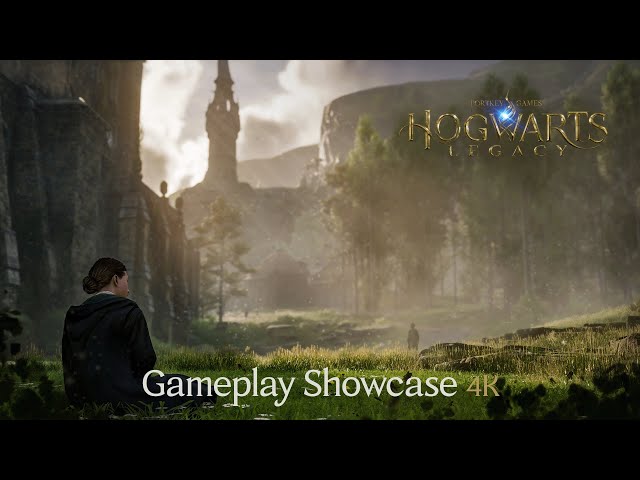 Hogwarts Legacy
Hogwarts Legacy is a Harry Potter fan's dream game. Set in the late 1800s, Hogwarts Legacy will let you experience the wizarding world like never before. You'll get to explore the grounds of Hogwarts and uncover mysteries with your own custom student for the first time.
Furthermore, you can even go beyond the bounds of Hogwarts itself, visiting iconic locations such as Hogsmeade. As a student, you'll also partake in lessons to learn new abilities and spells as you dive deeper into the unique magical combat system.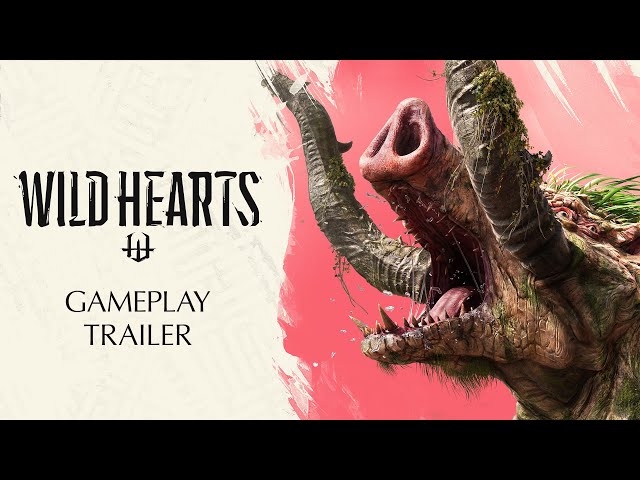 Wild Hearts
Wild Hearts release date: February 16, 2023
Platform(s): PS5, Xbox Series X|S, PC
Wild Hearts is an exciting new game from Omega Force, best known for the Dynasty Warriors series, and seems to be its take on the monster hunting genre. Wild Hearts is truly wild at heart, offering up impressive beasts, fast-paced combat, varied traversal, and a unique setting to take the seminal Monster Hunter series head-on at their own game.
Set in Feudal Japan, you'll take on the role of a hunter tracking and taking down hulking beasts and ghastly creatures, making use of a wide range of weapons, magic, tools, and traps to do so. The gameplay trailer shows off the scale of the world, with towering mountains and structures requiring traversal to reach, including climbing and even a zipline. Who doesn't love a zipline in games?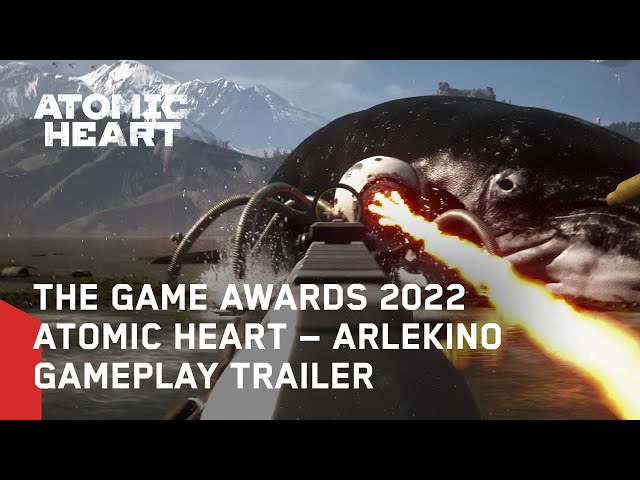 Atomic Heart
Set in a unique and off-the-wall Soviet-era Russia aesthetic, Atomic Hearts is what you'd get if you crossed Bioshock with Bulletstorm or Wolfenstein. One minute you're whacking menacing synthetic humans with a makeshift electrified spear and the next you're getting chewed on by a bloody monster resembling the Demogorgon from Stranger Things.
We can't say for certain whether the story will hold up, but you can't argue with plain old fun!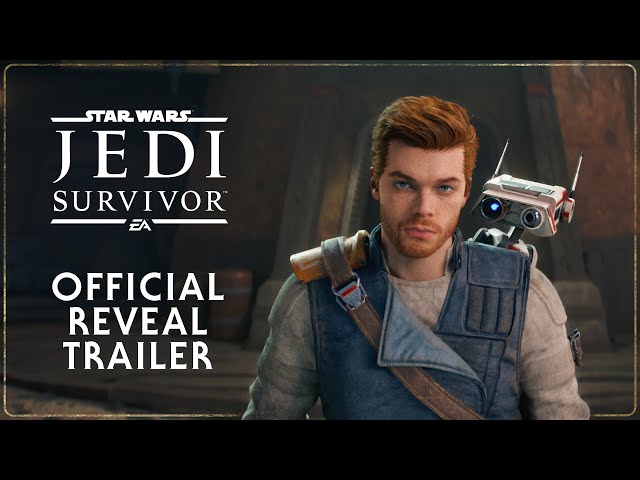 Star Wars Jedi: Survivor
One of the biggest surprises of 2019 was EA and Respawn Entertainment's Star Wars Jedi: Fallen Order. It masterfully created a new story within the treacherous Star Wars universe filled with emotion, intrigue, and awesome moments. What's more, it featured combat that put a distinctly Star Wars twist on the Souls-Borne style combat we've come to know and love.
Star Wars Jedi: Survivor is pitched to build on the strong foundations of Fallen Order for another unforgettable Star Wars story, with Cal struggling to stay ahead of the Empire as one of the last remaining Jedi alive.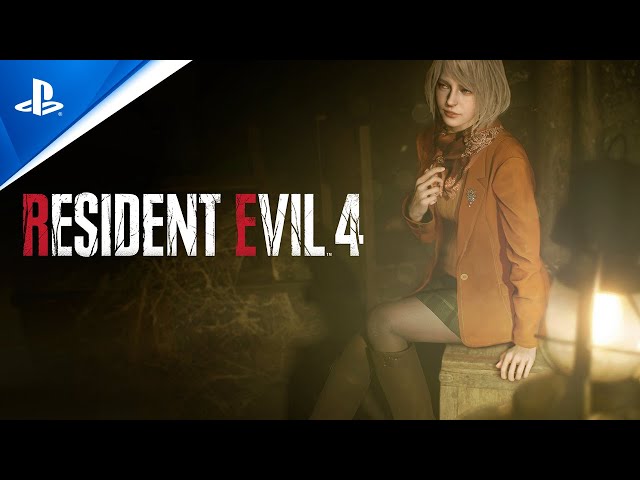 Resident Evil 4 remake
By now the Resident Evil franchise has become ingrained in the gaming zeitgeist for its influence in the survival horror genre. 2005's Resident Evil 4 has long been adored by fans who have been clamouring for a remake of the title since Capcom began its remaking escapade with Resident Evil 2 remake in 2019. At long last, it seems they got their wish.
Resident Evil 4 Remake will improve almost every aspect of the original title, from updating the visuals ten-fold to adding new features and mechanics like being able to parry a chainsaw with your knife. If you're looking to relive your youth, or you're a youth who's yet to experience the over-the-top horrors of Resident Evil 4, the remake is set to become one of the best PS5 horror games and best Xbox horror games, and certainly one to keep your eyes on.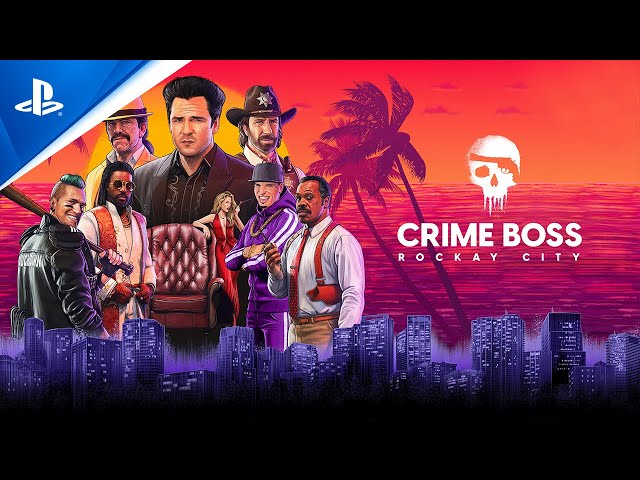 Crime Boss: Rockay City
Crime Boss: Rockay City release date: March 28, 2023
Platform(s): PC – PS5 and Xbox Series X|S later in 2023
If you've heard of Crime Boss: Rockay City then it's likely due to the star-studded cast involved, including Michael Madsen, Danny Trejo, Danny Glover, Michael Rooker, Vanilla Ice, and even Chuck Norris. Yes, that Chuck Norris who apparently plays as… himself?
In Crime Boss: Rockay City, you'll rappel down the side of buildings, sneak into secure locations, and take out security alongside your colourful cast of characters to make it big in the criminal underworld. When things inevitably go bad, you'll be forced to fight it out against armoured security to make it out with your ill-gotten gains. To sweeten the deal, Crime Boss: Rockay City is also co-op, meaning you can do all this alongside your friends or other players.
The unusually stacked cast is certainly one of the main sources of intrigue right now, but if you're a fan of games like Payday or Grand Theft Auto then you'll feel right at home in this new crime action flick.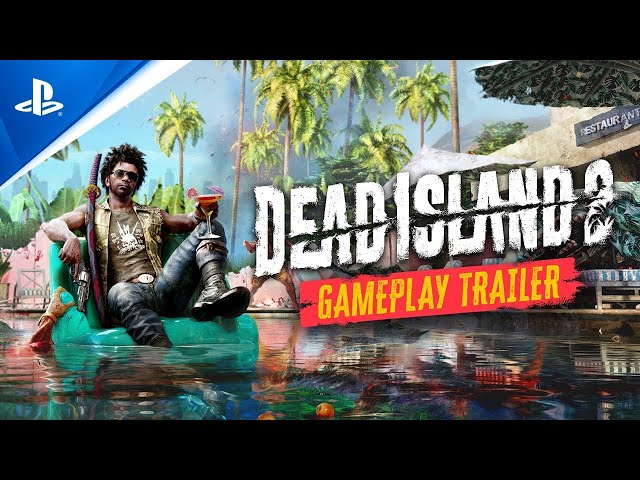 Dead Island 2
The Dead Island series isn't without its flaws, but you can't argue it's not fun turning a lead pipe, a saw blade, and some electricals, into an electrifying makeshift axe to cleave apart the undead before you drop-kick their corpse off a ledge. Dead Island 2 has been eagerly anticipated by fans of the series since the announcement of the project all the way back in 2014. At long last, it is nearly upon us.
Dead Island 2 brings the zombie horde to the sunny suburban streets of LA, turning the streets red and making the usual tourist attractions not quite as appealing. Alongside the new setting, Dead Island 2 looks to turn the dial up on almost everything established in the previous games.
Combat is more visceral than ever, DIY weapons are even more wild, and the zombies are more diverse in their unique abilities. Thanks to a zombie bite, you now even have access to a special rage mode in the sequel. If you're looking for a zombie slaying joyride, especially if you're a fan of zombie Xbox games, then Dead Island 2 is one to keep your eyes on.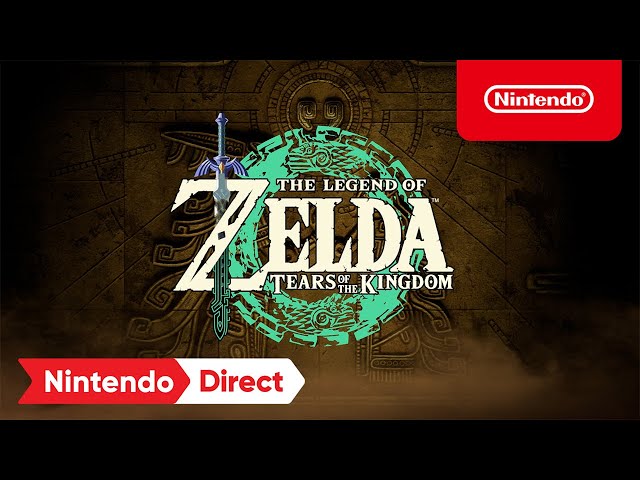 The Legend of Zelda: Tears of the Kingdom
Among many people's top ten games of all time lists sits The Legend of Zelda: Breath of the Wild. It was a breath of fresh air in the open world genre, a game that let the players run wild in the world of Hyrule to explore and puzzle-solve till their heart's content. I remember spending many late nights playing Breath of the Wild and it's undoubtedly one of the best Nintendo Switch games out there.
Nintendo invites us back to the magical and mysterious world of Hyrule once again with The Legend of Zelda: Tears of the Kingdom. Set to take the experience to new heights, Nintendo has revealed that the world of Hyrule has just expanded, with the skies above now being an explorable space.
We've yet to see what's truly in store for us in Tears of the Kingdom, but Breath of the Wild sets an excellent example of what we can expect; puzzles, mystery, late nights, and an epic story against evil.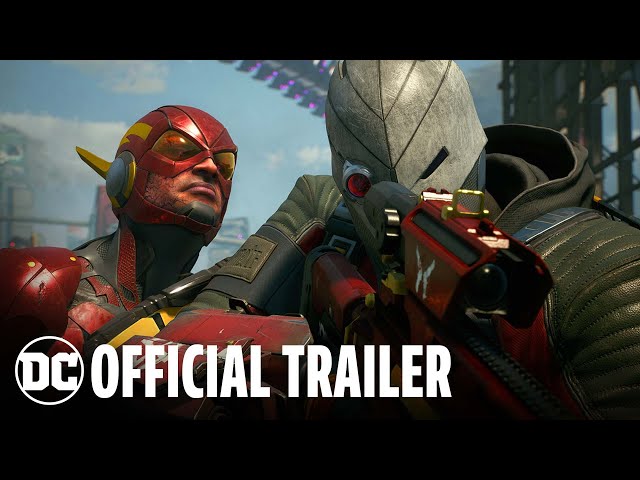 Suicide Squad: Kill the Justice League
While the recent superhero game releases have been largely hit or miss, Suicide Squad: Kill the Justice League holds significant promise. Featuring a varied cast of characters spanning Harley Quinn, Deadshot, Captain Boomerang, and King Shark (yes, an anthropomorphic shark), you'll team up with bots or friends to create chaos in Metropolis while, begrudgingly, taking down an invading alien force and The Justice League.
Each character has their own unique combat styles and even traversal mechanics, from super-speed to grappling hook, that players will be able to experiment with and master.
Given Rocksteady's excellent pedigree with the critically acclaimed Batman: Arkham games, it's hard not to be excited for its next superhero title, especially when it looks this stylish and entertaining.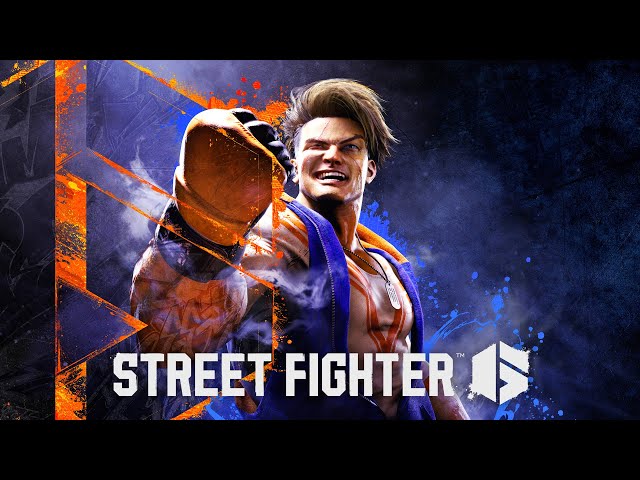 Street Fighter 6
Street Fighter 6 looks to up the ante to make the most expansive and approachable Street Fighter game yet. From a new control scheme that makes combos easier to pull off for inexperienced players and several brand new characters with unique fighting styles, to two new game modes, Street Fighter 6 is shaping up to be one of the best fighting games out there.
These two new game modes are perhaps the most interesting additions. Street Fighter 6 will introduce Battle Hub and World Tour. Battle Hub acts as a social area for the multiplayer side of the game, where players can meet up and have fun with others. World Tour, on the other hand, seeks to provide a single-player story experience. All in all, Street Fighter 6 is on course to be the best and most approachable Street Fighter yet.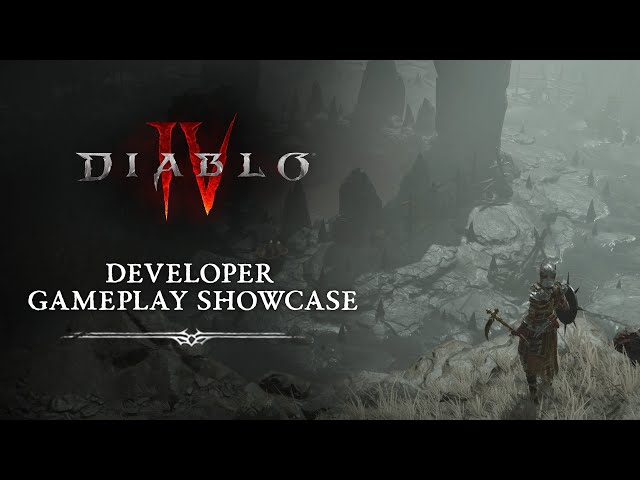 Diablo IV
If you've played a Diablo title before then you'll know firsthand just how fun its unique brand of hack and slash action can be. There's nothing quite like stacking several damage-over-time effects to eat away at an army of foes as a Witch Doctor in Diablo 3.
Diablo 4 aims to take the classic and endlessly entertaining Diablo gameplay to new heights, through new Diablo 4 classes and abilities, more loot, deeper character customisation than ever before, and gorgeous new visuals to back up the more intricate open world world. Fans of ARPGs, or even those unfamiliar with the genre, should definitely keep an eye on Diablo 4.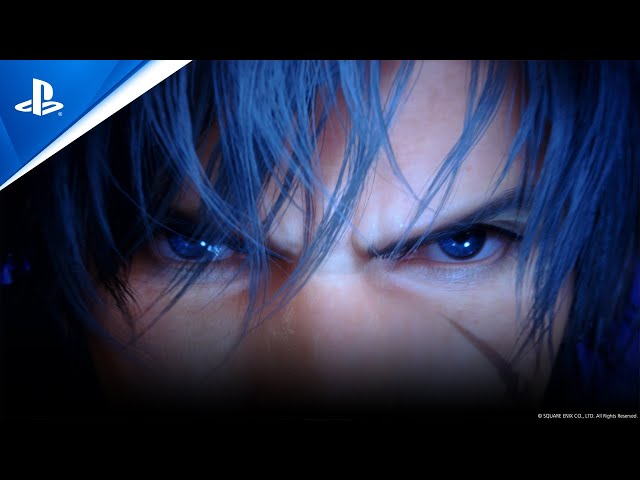 Final Fantasy 16
Final Fantasy fans have been waiting a long time for the next entry in the beloved franchise, with Final Fantasy 15 having launched all the way back in 2016. At long last, Final Fantasy 16 is coming.
Final Fantasy 16 takes the adventure to Valisthea, a new region for the series. Over generations, Valisthea's great powers have been built up around Mothercrystals, which have provided blessings to the land such as magicks. However, Valisthea is also ravaged by the Blight and Eikons, powerful creatures capable of destroying everything.
To complement the intriguing new story, Final Fantasy 16 will also feature several other important developments, such as incredibly flashy, fast-paced combat and AI-driven party members so players can focus on Clive, the lead protagonist. It's an exciting time for Final Fantasy fans to say the least.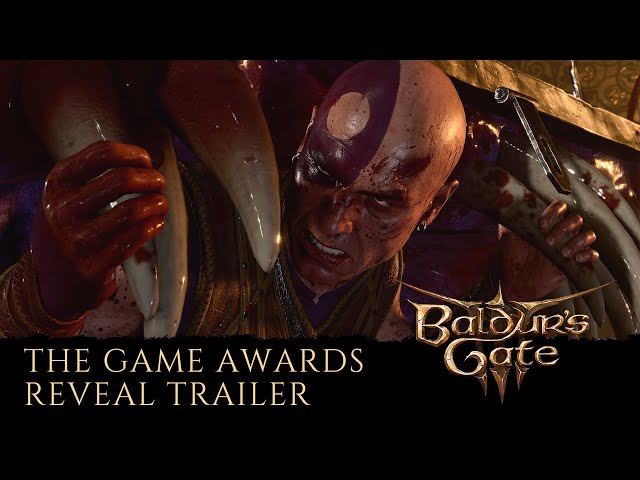 Baldur's Gate 3
Baldur's Gate 3 release date: August, 2023
Platform(s): PC
In 2017, Larian Studios demonstrated its mastery of the CRPG genre with Divinity: Original Sin 2, a masterclass in writing and game design harkening back to RPGs of old. And now, having been trusted with the reigns of Baldur's Gate, fans are excited to see what Larian can bring to this treasured series that has vanished from the gaming space for two decades.
Having been in early access since October 2020 and having received heaps of praise, Larian is in a strong position to hone the experience ahead of the game's release in August 2023. If you're wanting to try out a CRPG for the first time, or looking to return to the genre, then Larian's Baldur's Gate 3 is certainly not one to miss out on.
For now though, you can get stuck in with one of the many games on our best PS5 RPG games and best Xbox RPG games.
ARC Raiders
If you watched The Game Awards in 2021, then you'll likely remember the trailer for ARC Raiders, one of the most stunning and unique looking games of the entire show; Dancing on My Own by Robyn blared in the background to accompany the sights of this post-apocalyptic, retro-futuristic world and stylish combat.
ARC Raiders is a free-to-play cooperative third-person shooter from Embark Studios, and from what it's revealed so far, it's got potential for a new hit free-to-play game. In ARC Raiders you'll team up with friends and other players and form a squad of Raiders to resist the onslaught of ARC, huge mechanised threats from space. ARC Raiders certainly looks like a blast when it's firing on all cylinders!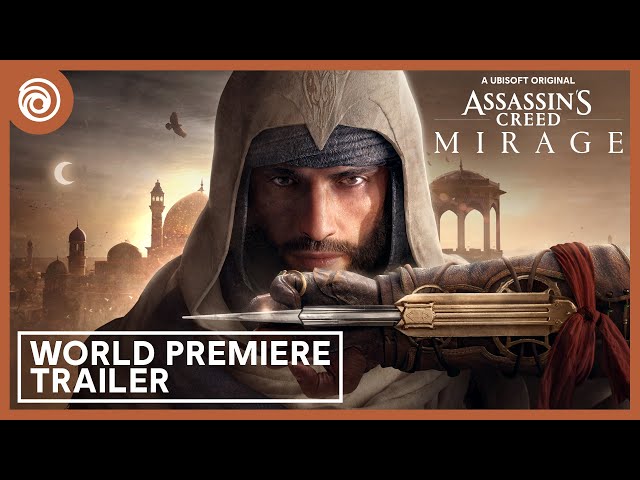 Assassin's Creed Mirage
Following its announcement at Ubisoft Forward 2022, Assassin's Creed Mirage shot to the top of any Assassin's Creed lover's most anticipated games. Set in 9th century Baghdad, you play as Basim, a cunning street thief seeking answers and justice who you might recognise as the mysterious Assassin that joins Eivor in Assassin's Creed Valhalla.
Besides the historical setting, the most exciting part about Assassin's Creed Mirage for fans of the series is that it's pitched as a return to form. While the open world action-RPG infusions of Origins, Odyssey, and Valhalla began as a breath of fresh air, they often felt disjointed and uneven, taking us a step back from the focused narratives of previous entries. Mirage takes the lessons learned from these games but brings the experience back to the roots of Assassin's Creed, to provide a more condensed and focused experience akin the older titles.
We can't wait to see how Mirage revisits the traditional Assassin's Creed experience with a modern coat of paint and mechanics.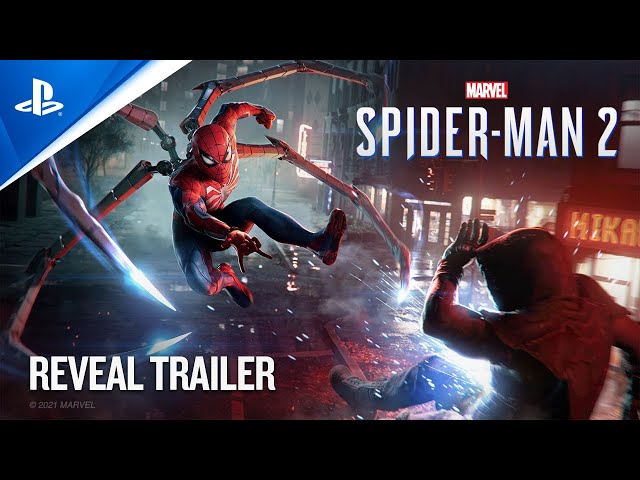 Marvel's Spider-Man 2
Insomniac amazed everybody when it released Marvel's Spider-Man, and now it's back to amaze us all once again with Marvel's Spider-Man 2. You'll get to play as both Peter Parker and Miles Morales to take on some of the biggest Spider-Man 2 villains, such as Venom and Kraven the Hunter. While the acrobatic and ever-satisfying spidey action is no doubt superb, Insomniac have just as much talent in telling impactful stories.
In Marvel's Spider-Man 2, it looks as though Venom will be Harry Osborn rather than Eddie Brock, opening the door for some heartfelt scenes between two best friends. We can't wait to see how Insomniac builds upon the excellent groundwork of both the first game and the Miles Morales standalone game to create the best Spider-Man game yet.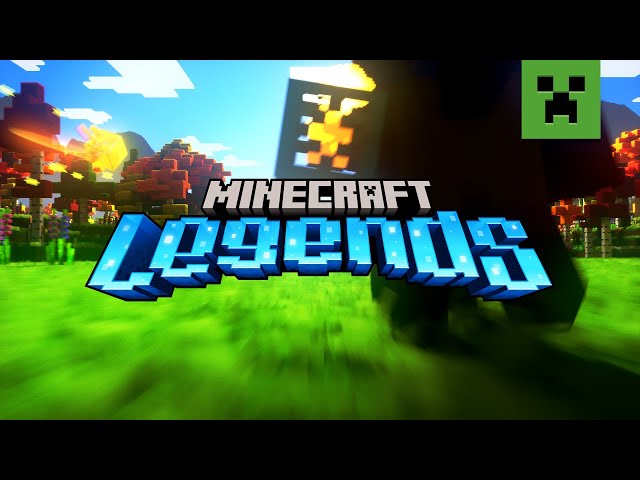 Minecraft Legends
We all know Minecraft, or at least we think we do until Mojang Studios decides to transform Minecraft into a completely different genre. This happened with Minecraft: Story Mode, an episodic point-and-click game by Telltale Games that somehow weaved a strong story into the Minecraft world. It happened once again when Mojang teamed up with Double Eleven to craft Minecraft Dungeons, a dungeon crawler with a Minecraft spin. Now, Mojang is looking to infuse Minecraft with the action strategy genre with Minecraft Legends.
In Minecraft Legends you will lead your allies in battle to defend the Overworld from the destructive piglins invading and corrupting the land. From the trailer, we see the player rallying their blocky troops, building outposts, and raiding the opposing fort head on. Whether the experiment is successful or not, seeing Minecraft adapt to so many different genres is great to see.
Minecraft Legends is certainly a game to keep an eye on, especially if you're looking for a more approachable action strategy experience in the iconic Minecraft style.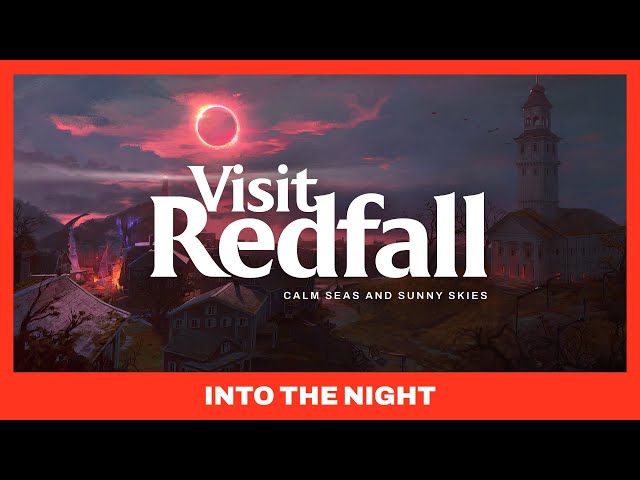 Redfall
Set in the titular island town of Redfall, Massachusetts, Arkane Austin invites you to a scrappy vampire-slaying adventure. Redfall is a brand new open world, co-op shooter where you and your ragtag group of survivors must team up to defend the town which has come under siege by a legion of vampires with the capacity to block out the sun.
Arkane Austin, the award-winning team behind Prey and Dishonored, pledges to continue its dedication to the immersive sim genre with Redfall, combining their signature game design sense with a highly story-driven action shooter. Explore the town of Redfall, unravel the mystery behind the vampire uprising, and fight back against the bloodthirsty creatures in creative solo or co-op action.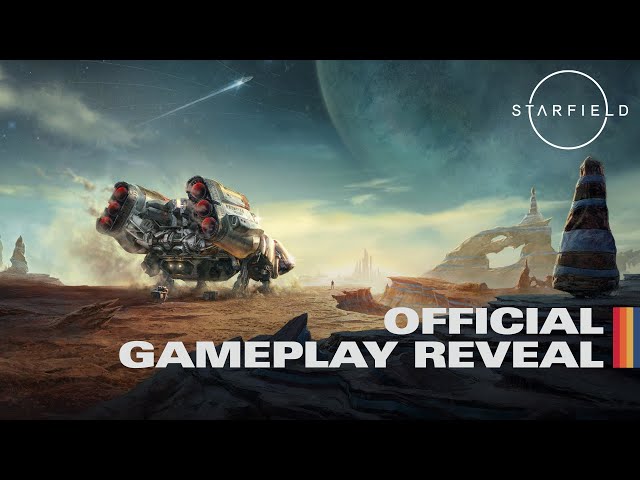 Starfield
With Starfield being Bethesda's first new IP in nearly three decades, it's no surprise that people are clamouring for every scrap of information about Bethesda's next open world RPG. It helps that Starfield is Bethesda's most ambitious project yet, aiming to take its strong RPG design to new heights, quite literally given that Starfield is set in space. Touting having over 1,000 explorable planets, Starfield will let you loose into the universe to explore amongst the stars. Create your character using Starfield's enhanced character creator and embark on a journey to answer humanity's greatest mystery, building alliances and relationships as you go.
Bethesda has always had a knack for creating approachable RPGs packed full of great stories, characters, and factions, and Starfield looks to take this even further. It's also good news that Starfield is built using an updated engine, the Creation Engine 2, to hopefully make it a more streamlined and bug-free experience. While it's a shame that you won't be able to fly seamlessly from planets into space, we can't wait to see the retro-futuristic tech in all its glory and how Bethesda has evolved its design process coming into the next generation of consoles.
That's our lofty overview of the best games to look forward to in 2023, from Forspoken and Wildhearts, to The Legend of Zelda: Tears of the Kingdom and Starfield. It's safe to say that 2023 will surely be another great year for games with more to come on our upcoming Xbox games, upcoming PS5 games, and upcoming Switch games lists.