Star Wars Jedi Survivor is on the way and we can't wait to jump into the next chapter of Cal Kestis' adventure in a Galaxy Far, Far Away. If you're wondering when the Star Wars Jedi Survivor release date is, then you're not alone. Keep reading and we will go over everything we know so far and let you know when you can expect to see this hotly anticipated sequel to drop.
In the final moments of Fallen Order, players saw Darth Vader punish the Second Sister for her reform – letting go of her hate for Cere Junda and expressing her regret at the journey she had taken. Then, once Cal and the crew of the Mantis escape the Dark Lord's wrathful grasp, they choose to destroy the Jedi Holocron to protect young force users across the galaxy. It's a noble decision, but one that has left fans with a lot of questions about what's next. This game will answer them. However, when does the sequel arrive?
Star Wars Jedi Survivor release date rumours
Star Wars Jedi Survivor is set to release in 2023. At the moment, there isn't a specific release date; however, the game is reportedly coming in March 2023. That is according to a new report from Jeff Grubb. Not only that, but a recent Steam Storefront update appeared to suggest the game would be arriving on March 15/16, 2023, some users on Twitter.
There's also a prequel story to Jedi Survivor releasing on March 7 and this will seemingly lead into the release of the game.
During an investor presentation, EA listed a "major IP" game to release in this time period and Grubb believes this to be the hotly anticipated sequel to Star Wars Jedi Fallen Order.
Further backing all of this up is the fact that the release date for the game on the PlayStation database lists early March 2023. So, we will just have to wait until the next trailer to get a better idea.
Star Wars Jedi Survivor trailers and gameplay
Right now, there's not a lot we can say about Star Wars Jedi Survivor. This game will be a next-gen-only title, which was previously leaked.
However, we do have a brief teaser trailer and confirmation that the game is set five years after Jedi Fallen Order.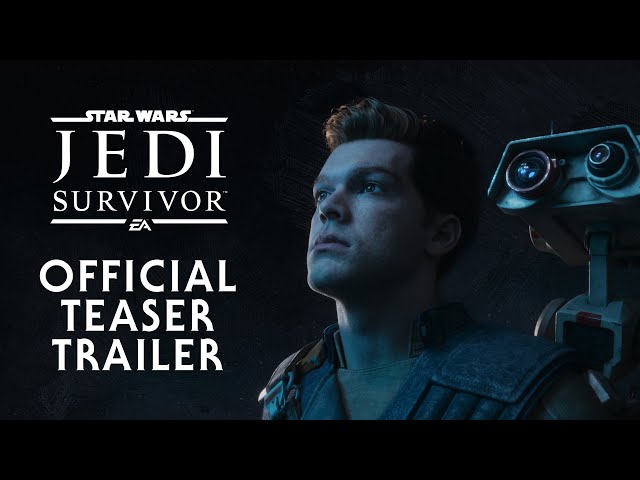 The game didn't make an appearance at D23, so it isn't clear when we could next see Cal's upcoming adventure. But, a good spot would be The Game Awards, although that puts it close to the speculated March 2023 release window.
Well, that's everything we know about the Star Wars Jedi Survivor release date, gameplay, story, and more is coming out. If you're looking for more on Star Wars in general, you can check out our guide to the best Star Wars games on PS5 and the best Star Wars games on Xbox right here. It's always a good time to take a trip to a Galaxy Far, Far Away.