The Star Wars brand is massive, ranging from comics, to films and TV shows, to games. With such a huge franchise, it's no surprise that there are some big names ind the Star Wars Jedi Survivor voice actors and cast list, especially considering the success of the previous game, Fallen Order.
Many of the Star Wars Jedi Survivor characters will be returning from the previous game, but there are plenty of new faces to see in Star Wars Jedi Survivor. So, before the Star Wars Jedi Survivor release date arrives, find out who is in the cast list below so you know who is going to help you take down the Empire.
Star Wars Jedi Survivor voice actors
The Star Wars Jedi Survivor voice actors and cast members are:
Cameron Monaghan – Cal Kestis
Debra Wilson – Cere Junda
Tina Ivlev – Nightsister Merrin
Daniel Roebuck – Greez Dritus
Noshir Dalal – Bode Akuna
Cody Fern – Dagan Gera
Richard Steven Horvitz – Turgle
Tracy Ifeachor – Santari Khri
Kendal Rae – ZN-A4 (Zee)
DC Douglas – Rayvis
Misty Lee – The Ninth Sister Inquisitor
Tony Amendola – Eno Cordova
Rebecca Wiscosky – Doma Dendra
Tajinae Turner – Kata Akuna
Britt Baron – Gabs
Russel Richardson – Bravo
Verona Blue – Caij Vanda
Elizabeth Frances – Mosey Cimarron
Tommie Earl Jenkins – Gulu
Many of the voice actors above are returning cast from Fallen Order, including the main character Cal Kestis, who is once again voiced by Cameron Monaghan (and we wouldn't have it any other way, let's be honest). Debra Wilson, Tina Ivlev, and Daniel Roebuck also return to reprise their roles from the first game, with Noshir Dalal arriving as new character, Bode Akuna. Tommie Earl Jenkins also confirmed he was in the game and plays Gulu.
Cameron Monaghan you will of course recognise from the first game but also from Gotham. Debra Wilson has appeared in a number of projects over the last few years. These include Wolfenstein 2: The New Colossus and the upcoming Suicide Squad Kill The Justice League. Tina Ivlev returns with her solitary game role in recent years being Merrin, alongside Daniel Roebuck as Greez, everyone's favourite.
As Turgle, Richard Steven Horvitz has a long run of voicing characters. He has appeared in a number of TV series. But in the game field, he is most known for voicing Razputin Aquato in the Psychonauts series. But, his most recent roles were where he voiced Zim in Nickelodeon All-Star Brawl, as well as Orthopox in Destroy All Humans! 2: Reprobed.
On the villain side, we will stay mostly silent on spoilers. But, Cody Fern voices Dagan Gera. Cody has appeared in a number of projects including House of Cards, American Horror Story, and Fairyland. But, this is his first game role and he does a great job.
Similarly, DC Douglas is pretty new to games made outside of Japan. He has voiced characters in Honkai Star Rail and Octopath Traveler 2. But, this is his biggest Western game role yet.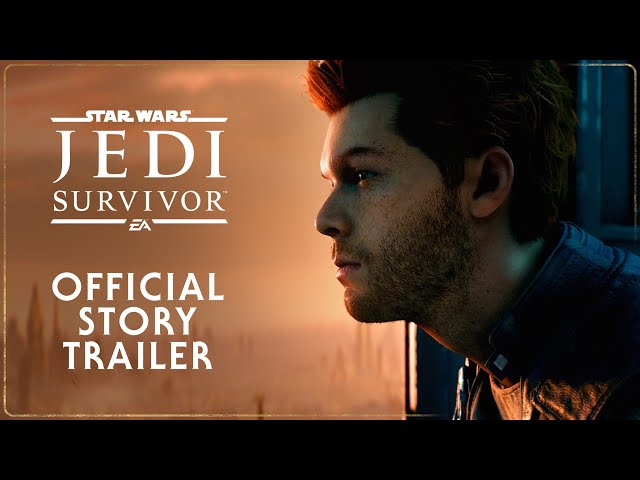 That's the full Star Wars Jedi Survivor voice actors and cast for anyone waiting for the latest Star Wars game. Until then, you can read our Star Wars Jedi Survivor preview to see how the game shapes up before launch, as well as find out if Star Wars Jedi Survivor is open world or not.