Sony's newest console is the PlayStation 5, and boy does it have a lot to live up to. The PlayStation 4 was phenomenally successful in reversing Sony's fortunes from the get-go. The PlayStation 3 had a much rougher start with a huge price and a paltry roster of launch games, but the PS4 came out swinging with a slew of crucial games released within its first year.
From then onwards, it just kept getting better for Sony, with console exclusives that defined a generation. It helped that hugely successful games like Minecraft and Fortnite also featured heavily on Sony's machines. Sure there were some missteps when it came to cross-play and backwards compatibility, but the PS5 looks to have a better understanding of what players want out of the box.
But features are one thing. What people actually care about are the games. With every new generation of consoles comes a whole host of launch titles, and announcements of games to come throughout its lifespan. Some will become instant classics, while others totally forgotten within weeks.
It's too early to say which games are going to be the best ones right this moment, so for now, we'll tell you which games we are looking forward to playing the most on Sony's next console.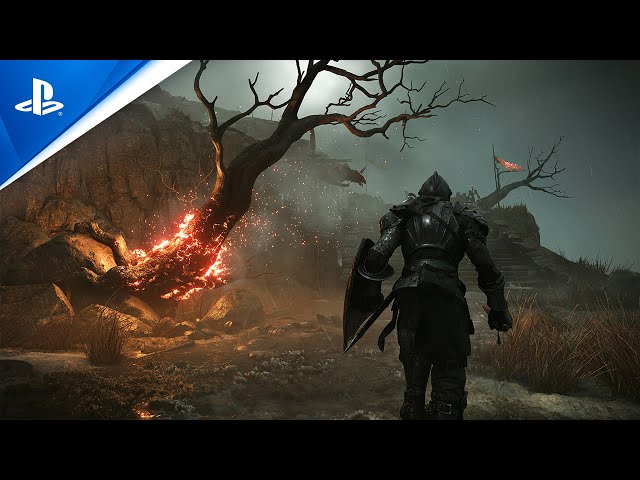 Demon's Souls
Easily one of the best showcase games for the PS5 at launch, Bluepoint's remake of the PS3 game that began the whole 'Soulsborne' malarkey is sheer alchemy. We're not exactly sure how Bluepoint took a rather janky PS3 game, full of bugs and a lack of flourish, and turned it into a gritty, dusty remake that's also full of colour, floppy monster nipples, and sword-assisted body slams.
It's clear that Bluepoint had a fun time reimagining the Soulsborne debutant. Bluepoint's previous projects have a good track record of capturing what made Uncharted and Shadow of the Colossus such good games. What's important is that this is a reimagining of Demon's Souls. There will likely be differences, opportunities to add meaningful new features, updates to existing boss designs or new moves bosses can perform to keep veteran players on their toes. Here's hoping that Bluepoint's remake includes some of the stuff that was left on the cutting room floor.
Yes, the difficulty of Demon's Souls will be exactly the same sadistic PS3 original, and every single FromSoftware game since then. It won't be for everyone, but for those of us who still fondly remember how Bloodborne became one of the defining games of the PS4 era, we have high hopes that this will be the pinnacle game of the PS5's launch.
Marvel's Spider-Man: Miles Morales
Insomniac Games did a great job with Spider-Man in 2018, balancing the web-slinging action with engaging combat. It didn't come as a huge surprise that Insomniac would be at the helm once again for another Spider-Man adventure. What did pleasantly surprise us was that this time we're playing as Miles Morales as a city-wide brawl breaks out between two factions during his mother's election campaign.
Naturally, like Peter, Miles has a strong moral compass, with saving innocent minds on his agenda. But while Peter Parker is more your conventional friendly neighbourhood Spider-Man, Miles has some clever tricks up his sleeve. His suit can shock enemies, or objects to yeet at said enemies. It looks just as slick as the first game does, and we reckon that it's the exclusive with the widest overall appeal.
This is also coming to PS4, but really, c'mon. We know that you'd much rather play this on the shiny new PS5 and take full advantage of the new tech. There's a version of the 2018 Spider-Man game coming too, even if Peter Parker got the full face-off treatment.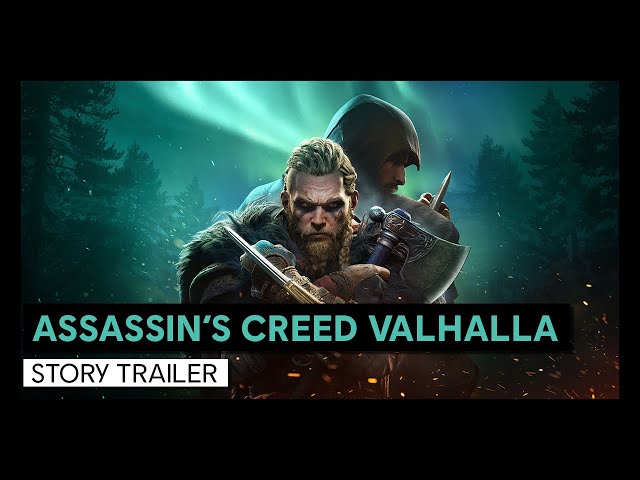 Assassin's Creed: Valhalla
Ubisoft's third ancient history Assassin's Creed takes us to a time where the Vikings are trying to colonise new land like ants laying siege to a picnic, with the current inhabitants – the Anglo Saxons – desperately trying to flick them away.
It's not just war and sieges though. Being a Viking coloniser swaggering around settlements like they own the place, means that they can partake in all sorts of activities, like fishing, quaffing copious amounts of booze, or having epic rap battles in history. Well, we say rap battles, they're more like sword fighting in The Curse of Monkey Island.
Assassin's Creed Odyssey gave us glimpses of the Ancient Greek pantheon, so we're also hoping to see some of the Norse gods and monsters appear within the English countryside. Who knows, we may even see some more local Celtic mythology too for a bit of a cultural exchange.
Call of Duty: Black Ops – Cold War
Treyarch's Call of Duty games generally are considered some of the better ones, and CoD: Cold War (because that's what people are going to call it anyway) is shaping up to be a bumper package.
Call of Duty games reliably have decent multiplayer options and we expect that not to change all that much in the first PS5 outing, but it's what's being offered outside the traditional multiplayer modes that is exciting. Not only do we have a campaign with branching paths and customisable characters, we're also getting an updated zombies mode that has the potential to be just as bonkers as the one where you could be all the presidents.
Then there are the cross-game unlocks with Call of Duty: Warzone – probably one of the bigger battle royale games outside of Fortnite and PUBG, and one of the best multiplayer games on PS4. Since they're created on separate engines, it's actually quite nice that Activision Blizzard are acknowledging that people may not want to move on from the highly successful and engaging battle royale they've been playing for the best part of a year. Still, having new guns based on CoD: Cold War's arsenal will be a game changer.
Related: Here are the best Call of Duty: Warzone FiNN loadouts
God of War: Ragnarok
Back to Norse and Greek gods, how about Dad of War II: The Daddening? The first PS4 God of War was a fantastic reboot, combining savage beatdowns with an over-the-shoulder perspective that worked better than we could ever dream it would.
When we left Kratos and his godly son, a very pissed off Thor was battering their front door like a drunk landlord wanting to collect his rent. But what can we expect from the sequel? If the previous God of War games are anything to go by, the likely answers are more savage beatdowns, new weapons to fight with, some difficult boss fights, and the brutal demise of some Norse gods.
It's not out until sometime next year, and all we've seen so far is a logo, but we're pretty sure that it'll be just as good as the PS4 reboot.
Bugsnax
Just what is Bugsnax? We're certainly getting Knack vibes from this PS5 console exclusive (it's coming to PC as well, but shush!) and it seems to be about hunting sentient snacks. Worms that move like carrots, burgers that love ketchup that need herding into pens.
Yeah, we're not really sure what the residents of the island have been using in place of fertiliser, but this looks to be rather fun: laying traps like Elmer Fudd or Wile E Coyote to catch the snacks in the wild, then give them to the locals to quench their appetites.
It may seem like a fever dream gone too far, but imaginative games that everyone can enjoy can go far in today's world. We'll be getting our ACME branded products ready in the meantime.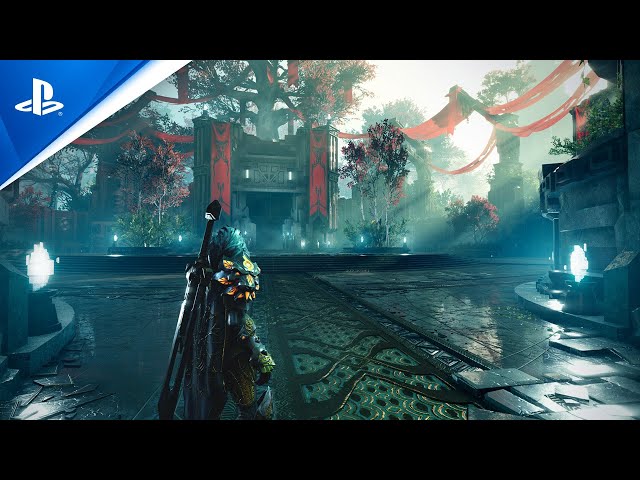 Godfall
Ever wanted to just run around with two friends, slashing your way to get loot in a sci-fi world? Godfall may be the game for you.
Gearbox hopes that this combination will serve them as well as Borderlands has done over the past decade or so. Its combat looks fast and fluid, giving you a unique style of combat for each weapon class.
There is certainly potential for Godfall to have more stuff added to it. We can see it appealing to fans of games like Warframe, Diablo, or even spectacle fighters like Devil May Cry.
Mortal Kombat 11: Ultimate
A new console generation means that NetherRealm is popping all of the stuff they've made for their most recent fighting game into one package. They did the same with Injustice: Gods Among Us on PS4 too and boy, does Mortal Kombat 11 have a lot of stuff now.
Included are the original game, the Aftermath expansion, and all 12 characters that have been added to MK11 post-release. These characters are:
Shang Tsung
Nightwolf
Sindel
The Terminator
The Joker
Spawn
Sheeva
Fujin
Robocop
Rain
Mileena
Rambo
If you already own Mortal Kombat 11, then you'll probably only be interested in Kombat Pass 2 which will drop around the same time and give you Rain, Mileena, and Rambo. But it's a bloody good fighting game with some imaginative ideas and a ton of stuff to unlock.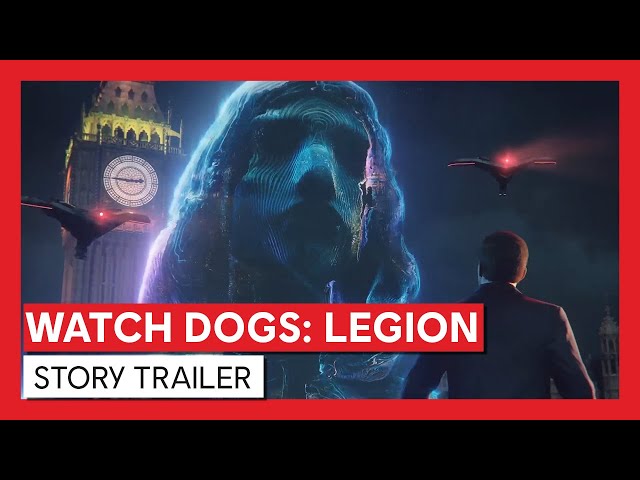 Watch Dogs: Legion
Ubisoft's other England based open-world game this year takes place in jolly old 'Laahndaan'. Unlike previous games in the series, you don't take on the role of just one person: you get to control an Albert Square of cockneys.
They're a talented bunch this lot: thugs that can give Albion goons a good slap, hackers that can get into government computers, and hard-working folk that use construction drones to help raid Albion's strongholds.
We're ready to get stuck in, perhaps recruit an entire nursing home of grannies, because there's nothing quite like a revolution founded on tea, biscuits, and dollies.
Almost everything you've been playing on PS4
Okay, hear us out here. While there are special PS5 versions that are being made, the backwards compatibility this time around is much more robust. So all the best PS4 games that were on PS4 could get even better with the PS5's 'Game Boost' technology. Just imagine: Bloodborne at a decent frame rate. Monster Hunter: World with textures that match the PC version. Maybe even God of War at 4K resolution. You can be sure that every GTA V cheat will still work on the backwards compatible version.
This extends to all the multiplayer games the biggest streamers have been playing: Apex Legends, Call of Duty: Warzone, Fortnite, Fall Guys. Imagine all of those games on PS5 with better graphics and frame rates. We're just salivating just thinking about it.
Whatever your poison, whether it is another round of the latest fighting game, or you really have a hankering to play Knack for the fifteenth time (who doesn't!), you should be catered for. Sadly, you won't be able to play these ten games:
DWVR
Afro Samurai 2 Revenge of Kuma Volume One
TT Isle of Man – Ride on the Edge 2
Just Deal With It!
Shadow Complex Remastered
Robinson: The Journey
We Sing
Hitman Go: Definitive Edition
Shadwen
Joe's Diner
Also, don't expect to play the PT demo on PS5 next Halloween. That spooky demo may be lost to the sands of time forever.
And those are the games we're most looking forward to playing on the PS5. How good will they be? We won't be sure until we get our hands on them and are able to work out which ones are the best, but we will have definitive answers for you in the near future. We also have a list of the best Xbox Series X games if Microsoft's newest console is more your thing.