Xbox Series X is Microsoft's new console, and the lineup of games we have seen so far is going to put a serious dent in many wallets. Luckily for fans, the Series X is also backwards compatible with thousands of Xbox games spanning the last decade or so, meaning you can play your favourite Xbox 360 games with faster load times and higher resolution.
The Series X has a small but fantastic list of confirmed titles for launch, with many more games to come later down the line. The Xbox Game Pass will also provide players with day-one access to some highly anticipated titles, and an instant library that includes over 100 games with a continually expanding catalogue.
It's been seven years since the strained launch of the Xbox One. However, in that time Microsoft has clearly learned a lot of lessons, and this year's release is the company's most anticipated yet. The Xbox One now boasts some amazing exclusives and is a big name for the Xbox Series X to live up to.
The Xbox Series X, which is set for release on November 10, is going to have some absolute corkers to play. Since we're ahead of launch right now, we don't have a confirmed list of the best Xbox Series X games just yet, so for now here are the ones we're most looking forward to playing.

Halo Infinite
Undoubtedly one of Microsoft's most prominent properties, Halo Infinite is 343 Industries newest instalment in the Halo series. Play as Master Chief in this epic first-person shooter and face off against some of the most formidable foes ever seen in the series so far.
Related: Check out the best Xbox One strategy games
Halo Infinite was initially shown off during E3 2018, with a short teaser trailer that left fans wanting more. We did originally have a confirmed release date of December 2020, but since then, a lot of things have changed. The global pandemic has put a strain on development and fans were unimpressed with the gameplay footage shown off earlier this year. As a result, the game's release has been postponed – still, we're excited for it.
Cyberpunk 2077
Fans have been patiently awaiting Cyberpunk 2077 since its reveal back in 2012. CD Projekt Red has been working hard on this open-world dystopian title for some time, and despite some delays, we're still on track for a 2020 release.
Let's be honest, Cyberpunk 2077 is a punk's dream. You can customise just about everything (yes, even your genitalia), curate your playstyle, and become one of the best urban mercenaries out there. It's basically Grand Theft Auto V in the bright lights of the open world of Night City – what isn't there to love.
Cyberpunk 2077 is coming to Xbox Series X on November 19, and CD Projekt Red has confirmed the game will get many improvements to run extra smooth on next-gen consoles.
Assassin's Creed: Valhalla
Ubisoft is well known for its ability to craft gorgeous, accurate to history games, and that remains true with Assassin's Creed: Valhalla. Play as Eivor, a legendary Viking warrior on the quest for glory. Along the way dabble in a bit of fishing and pillage all you can find.
Exploring true to life locations of the past has always been a great draw point to the Assassin's Creed series, and history buffs will love exploring England's dark ages by land and the surrounding coasts.
Assassin's Creed: Valhalla is a launch title for the Xbox Series X so be sure to pick up when you grab your console.
The Medium
The Medium is a psychological horror game being developed by the Bloober Team, best known for their other spooky titles such as the recent Blair Witch game and Layers of Fear. The Medium is a third-person horror game with an incredible soundtrack co-composed by Akira Yamaoka and Arkadiusz Reikowski.
The game will task you with solving sinister puzzles, surviving encounters with dark forces, and exploring two realities simultaneously. The world was inspired by a Polish dystopian surrealist artist who is known for his striking, ominous artwork.
The Medium will be available December 10 and will be a must-play on the Xbox Series X.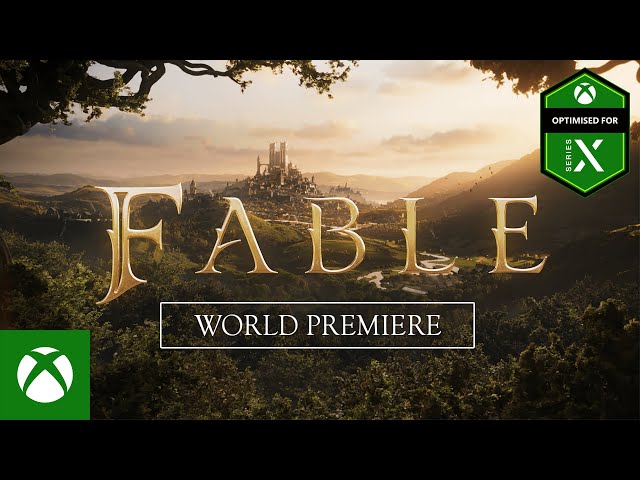 Fable
We don't know much about Fable yet, but it's safe to say many fans – us included – are hyped about the fourth instalment to the fantasy RPG series.
It's clear to see from the reveal trailer, Fable is sticking to what it does best with a dash of humour and loads of medieval charm. There is plenty of speculation circling as the game is titled Fable, rather than Fable 4, which has lead many to believe the game is a reboot rather than a straight sequel.
Fable is confirmed for Xbox Series X and PC and was built using the Xbox Series X|S development kit, which means this title will be optimised for Xbox Series X and will have framerates of up to 120fps.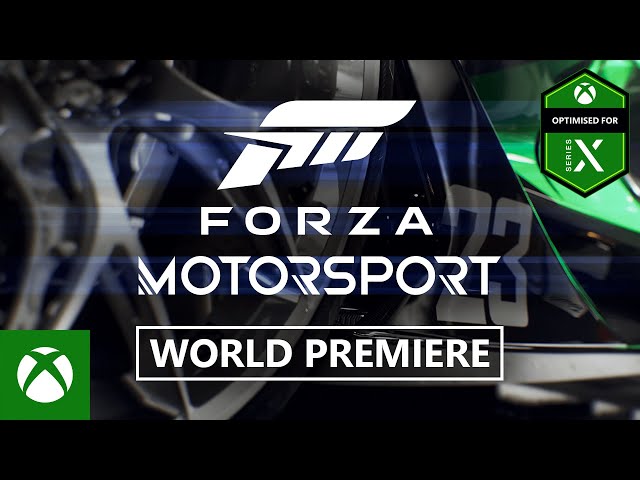 Forza Motorsport
Forza Motorsport is the newest instalment in the racing series and is being developed by Turn 10 studios. Forza Motorsport is rumoured to have a smaller roster of cars, with the developers focusing heavily on quality over quantity.
Related: Check out the best Xbox One games
The graphics are incredible, and with the improved Xbox Series X specs, Forza Motorsport will be a must-buy for all racing fans. There is no confirmed release date yet, but it is rumoured for early 2021.
Senua's Saga: Hellblade II
Ninja Theory brings us the next entry to the Hellblade franchise. Senua's Saga: Hellblade II was built for the Xbox Series X and it will push the hardware to the next level, and the is graphically beautiful.
Senua's Saga will delve into the damaged psyche of a warrior with a troubled past, showing players that sometimes the toughest battles are those within you. The game's intimate look into mental health is incredibly moving yet again.
Senua's Saga: Hellblade II does not have a set release date, but we have been told to expect it not long after the Xbox Series X release.
Everwild
Everwild is a brand new IP from developers Rare. With stunning visuals and gorgeous characters, Everwild is shaping up to be a beautiful title for Rare to add to their impressive catalogue of games.
Rare announced the game during the X019 event in London and more was shown off during the Xbox Games Showcase in July 2020. We don't have a release date yet, but the game is confirmed for a day one release on Xbox Game Pass.
S.T.A.L.K.E.R. 2
An epic open-world horror FPS, boasting one of the biggest seamless open-worlds to date. Not only is S.T.A.L.K.E.R. 2 expansive, it also has an engaging story where your decisions will change the short and long term futures of your playthrough.
Fight for your life against mutants and anomalies in an irradiated Chernobyl Exclusion Zone as you try to reach one of many of the alternate endings.
S.T.A.L.K.E.R. 2 is coming exclusively to PC and Xbox Series X. It is coming to Games Pass day one, but a release date is yet to be determined.
Phantasy Star Online 2: New Genesis
This online action RPG series is known for its insane character customisation options and captivating battle mechanics. Sega is developing this title and has told fans Phantasy Star Online 2: New Genesis will keep all the features fans have grown to love from previous titles in the series, but will be redesigning the gameplay and graphics engine completely.
Xbox One and PC will receive the title first, and then an upgraded version will come to Xbox Series X which will be the definitive way to play Phantasy Star Online 2: New Genesis.
Xbox Game Pass
If for some crazy reason none of the games above appealed to you, or if the game you are interested in isn't coming for some time, Xbox Game Pass will definitely have something for you. The game pass library is continually expanding and has lots of brand new games coming to the service day one.
Fan favourites currently on Xbox Game Pass
Halo 3: ODST
Blair Witch
Fable Anniversary
Banjo Kazooie
Forza Motorsport 7
The Witcher III: Wild Hunt
Sword Art Online: Fatal Bullet
Upcoming games coming day one to Game Pass
Halo Infinite
The Medium
Fable
Everwild
Forza Motorsport
Age of Empires III: Definitive Edition
Dragon Quest XI S
And that's it for our list of best Xbox Series X games. That's a fairly comprehensive list of games that you should be excited for in time for the next-generation console's release. Time will tell if the console will live up to the hype surrounding it, but with a lineup of games that great, it's hard to see any fan disappointed.
We've also compiled a list of the best PS5 games, so be sure to check it out!