When is the Redfall release date? You may be keen to know when you can play Arkane's latest gorgeous and dynamic first-person shooter after the recent Prey and Deathloop. In Redfall, players will be able to jump into the fictional island town of Redfall, Massachusetts, as one of four vampire slayers: Layla, Devinder, Remi, and Jacob.
Every one of these playable Redfall characters has a unique set of abilities, making the selection of options perfect for players who want to explore different strategies and work cooperatively with others. You will be able to wield a host of Redfall weapons that help bring new life to your play style and we have a full breakdown of the game below on Xbox and PC.
Redfall release date
The Redfall release date is May 1, 2023 at 5pm PT, 8pm ET, and 1 am BST on May 2, 2023, on Xbox Series X|S, Xbox One, and PC. This date was announced during the Xbox Developer Direct in January 2023.
This release date for the game confirmed a rumour from multiple sources, including Windows Central, that stated that the game is planned to release in the first week of May. So it seems like this Spring will conclude with a busy May, alongside games like LEGO 2K Drive and The Legend of Zelda Tears Of The Kingdom.
Redfall story
Redfall takes place in the fictional town of Redfall, Massachusetts. You can play as one of four different heroes as they save the town from the Vampire threats which have taken over the city.
Redfall gameplay
Redfall will see you and up to three other players take on forces of vampires and cultists who have overtaken the town of Redfall. While there's an emphasis on multiplayer, especially with Redfall crossplay and crossplatform, you can play the entire game solo.
Largely, as described in our Redfall preview, the game is more of a horror game than it may look and generally, you will use a variety of characters' abilities and guns to take on the vampire threats. You can get a glimpse of the game in action below: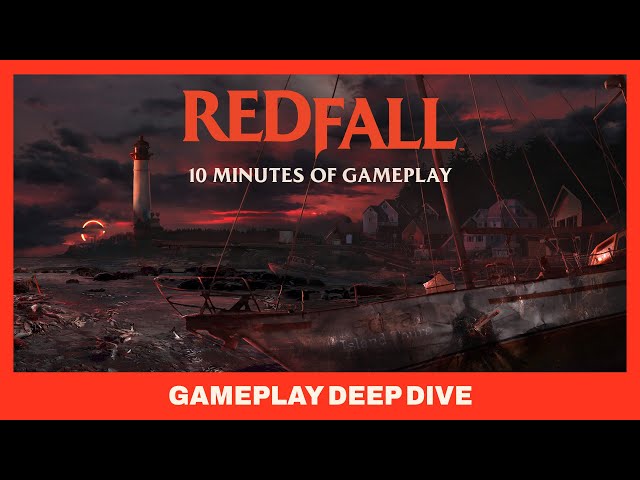 If you want to know more ahead of the Redfall release date we have you covered with a guide on all the Redfall vampires types announced so far. If you want to know more about the best Xbox Game Pass games, we've got you covered there, too.