When is the Starfield release date? We've all been waiting for the new IP, but unfortunately, Bethesda delayed the open-world space exploration game numerous times, and we've been counting down the days to its new release date.
With some intriguing Starfield gameplay showcases and developer interviews over the last few months, things are looking up and it's nearly all systems go on what is set to be Bethesda's biggest game yet. And with a showcase in the works, we should get another great look at the game and its planets and the Starfield companions who will join you.
Starfield release date
The Starfield release date is September 6, 2023, on PC and Xbox Series X|S. The game will also be a day-one launch on Game Pass.
This was first revealed in a brand new trailer for the game confirming the date and the Starfield Direct showcase, which will take place on June 11, during E3 and Summer Game Fest.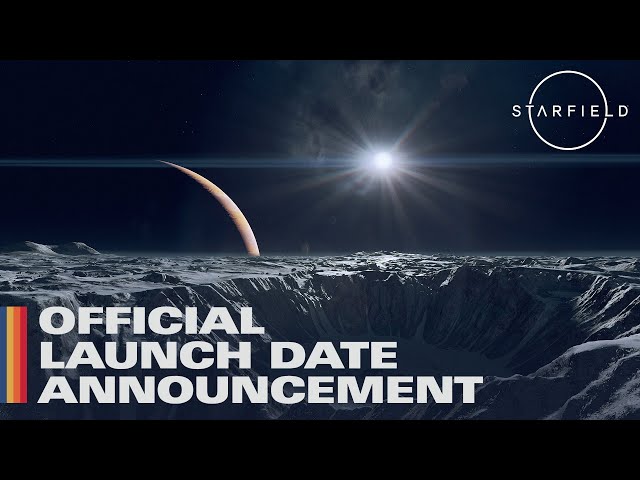 Starfield was originally billed to launch in November 2022 but was delayed to the first half of 2023. However, after some suggestions it would be delayed, the game didn't make that window and it seems to now be set in stone for September 6, 2023.
Starfield gameplay
It feels like we waited a lifetime to see Starfield in action, but, thanks to Todd Howard, we got our first glimpse of Starfield gameplay in the Xbox and Bethesda Showcase 2022.
It kicks off with a space explorer getting off their ship with a Vasco robot on a moon called Kreet, and follows them as they take their first steps onto this sulphurous planet. This short segment, which shows the explorer coming face to face with space critters and pirates, has drawn similarities to No Man's Sky gameplay – with scanners, weapons, and worlds taking centre stage.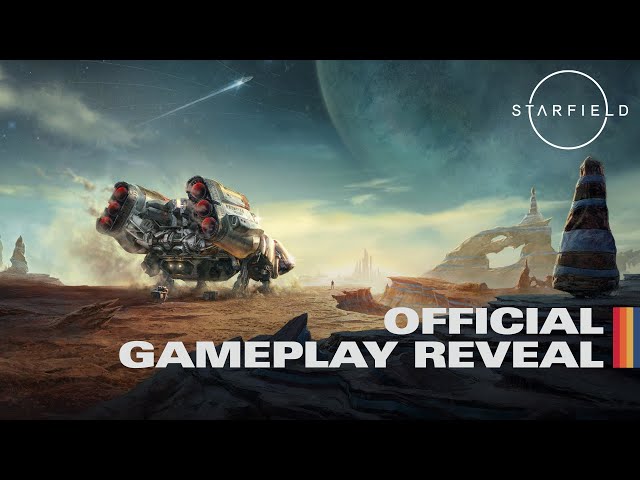 We also get a sneak peek at the zero gravity combat, which, like Fallout, looks gritty and satisfying, as well as things like lockpicking and hacking.
Then, we're transported to one of the biggest Starfield cities, New Atlantis, where we meet the Constellation – a group of the last space explorers – for the first time. What follows is a sort of montage, with storylines of different factions, missions, and Starfield planets all coming into the fore. It seems we'll have plenty of dialogue options and choices based on this gameplay reveal, which is Bethesda through and through.
The gameplay reveal also goes into detail about the Starfield character creator, which will allow you to change things like your biometric ID, your body, and your traits. Later down the line, a skill tree is revealed, along with an outpost creation system that'll allow you to set up a "home away from home" run by NPCs you recruit along the way.
We also got our first look at the game's ship editor, which will seemingly allow you to customise pretty much anything you like. These ships can be flown on your journeys to any of the "1,000 planets" in the game and used to battle enemies in Star Wars Squadrons-like dog fights.
Starfield trailers
In 2021, we got our first look at Bethesda's new game via the Starfield teaser trailer, which you can watch below. This in-engine trailer doesn't feature any gameplay, but it does give you a pretty good indication of the world in which we'll be playing.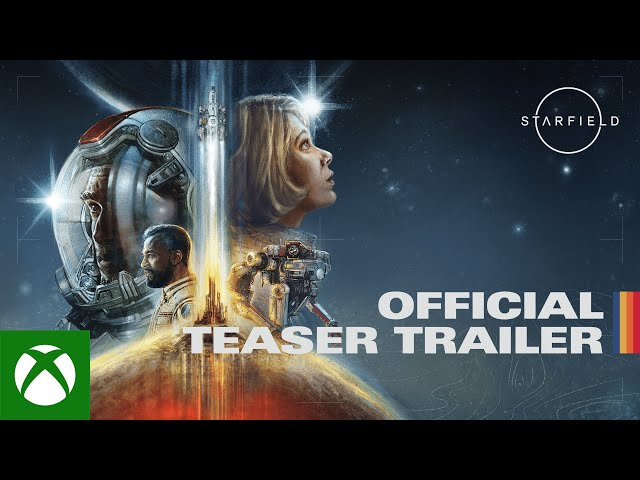 It also features some voice lines by a member of the Constellation, urging you to discover the remnants of artefacts in the galaxy in order to answer that age-old question of 'what else is out there?'
While this appears to be the only official "trailer", Bethesda has released a number of videos highlighting different aspects of this Skyrim in space adventure. We've had one on the music and sound design, which explores why Starfield's music adds a "fourth dimension" to the game, one on the cute and friendly companion robot called Vasco, and several teasers on the game's confirmed locations.
We will also see even more of the game on June 11, 2023, at the Starfield Direct.
These are the big talking points from all the latest Starfield reveals, but if we're lucky we might hear more as we creep ever closer to the Starfield release date. If you're too excited about going to space and need something to pass the time, you can always check out the best Xbox RPG games right now.