What are the best games like Starfield? With Starfield's release on the horizon, the highly-anticipated space RPG has fans chomping at the bit. So, it'll come as no surprise that when we answer the aforementioned question, we're going to keep our minds focused on life among the stars. It'd be a bit weird if we didn't, right? But space is an abyss with endless possibilities, and thus, the options for gameplay are also vast.
Bethesda Game Studios' new RPG offers a bounty of Starfield planets to explore, in-depth ship customization, and an array of weaponry for combat to name but a few of its desirable qualities. As the first new universe from the developer in over 25 years, it's a pretty big deal, and could possibly be one of the best RPGs of all time. That doesn't mean though that your journey across space starts and ends with Starfield. Whether it's fighting, exploration, crafting an entirely new life, or maybe all three that you're interested in, our list will provide. So, while you're getting your Starfield pre-order in, here's a few more titles you might want to think about purchasing. Or, if you're a PS5 player that looks set to miss out on the Xbox exclusive, here are some great alternatives. Right, let's grav jump into the list below.
Best games like Starfield
The best games like Starfield are:
No Man's Sky
Elite Dangerous
The Outer Worlds
Outer Wilds
Mass Effect Legendary Edition
EVE Online
No Man's Sky
At the top of our list is a title that has arguably been compared to Starfield the most: No Man's Sky. Developer Hello Games launched its huge open world space adventure back in 2016 to mixed reviews. But, over time and with a plethora of free updates, No Man's Sky has forged a path to becoming one of the best space games of all time.
There's a bunch of similarities between the two titles when it comes to base building, survival, exploration, combat, and trading. But, while Starfield has "over 1,000" planets to explore with the help of a bit of procedural generation, No Man's Sky's world is totally procedurally-generated, making for a universe so vast, the planets are countless. Okay, there's 18 quintillion, if you really want to put a number on it.
No Man's Sky offers the chance to discover new worlds, carry out important research across an intricate galaxy, and gaze at the aesthetically-pleasing vibrancy of its numerous planets. This title is space discovery at its finest.
It's PS5 version now has VR support, making it one of the best PSVR 2 games in the process. And there's good news for those on Xbox too, as No Man's Sky is on Game Pass. While you can buy the game outright, we definitely recommend picking up a Game Pass sub to enjoy it alongside countless other titles (including a couple that appear on this very list!).
Elite Dangerous
Developer Frontier Developments brought out MMO spaceflight sim Elite Dangerous in 2014. The fourth title in the Elite franchise, it expands on a legacy that was born in the mid 80s, but bases itself in futurism. If you're really looking to immerse yourself in the thick tapestry of the stars, this ship-only title is one to try if you're particularly interested in Starfield's spaceship gameplay. While the Odyssey expansion released in 2021 allows FPS action on actual planet surfaces like Starfield, it's only available on PC.
Elite Dangerous is literally a 1:1 scale representation of the entire Milky Way galaxy. Yeah, you heard. Additionally, much more like Starfield, you can dock your ship at space stations and outposts to embark on trades, ship upgrades, or partake in side missions. But, Elite Dangerous focuses mainly on flying and fighting in your ship and that might be just what you're looking for.
You can pick it up for your Xbox console here, or your PlayStation console here.
The Outer Worlds
Next up, a game that not only takes you to space, but delivers a very similar kind of experience you'll get from Starfield too. The Outer Worlds takes place in an alternate future where factions are fighting for power and terraforming on alien planets. The single-player action RPG is full of strange characters, unique worlds, and peculiar goings-on in a solar system named Halcyon.
Unlike Starfield, the ship you have is not to be driven, but instead works as a fast travel point to different locations – oh, and it stores all your stuff. But, if you're in the market for some out of this world alien fighting on planets awash with a colourful art style then The Outer Worlds is for you.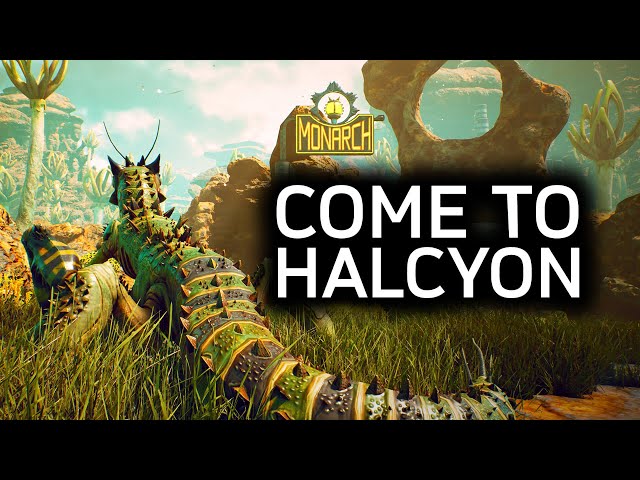 Developer Obsidian Entertainment is responsible for Fallout: New Vegas, which was published by Bethesda, the creators of Starfield, so there's your six degrees of separation to boot. The Outer Worlds 2 release date is also going to arrive some time soon, so if you fancy getting in from the ground up, here's where to start.
The Outer Worlds can be picked up from the Xbox and PlayStation store fronts, or Game Pass subscribers can dive into it as part of the service.
Outer Wilds
Not to be confused with The Outer Worlds, Outer Wilds is its very own space adventure set in a solar system stuck in an endless 22-minute time loop. Yup, every 22 minutes as the star goes supernova, the game resets.
In comparison to Starfield, the universe in Outer Wilds is much smaller in size. But, the planets offer a web of puzzles that need to be solved in order to unravel the mystery. Outer Wilds is bound together with a thick narrative that forever loops, until you can find the answer. Hop into your spaceship, travel around the cosmos, and see if you've got what it takes to solve this gratifying space exploration puzzler.
While available on both Xbox and PlayStation platforms, we definitely recommend those with a PS Plus Extra or Premium membership to give this one a go, as it's included as part of Sony's subscription service.
Mass Effect Legendary Edition
All three of the original Mass Effect titles in one delicious package? Oh, go on then. After a remastering of the trilogy in 2021, players can enjoy improvements across the board, whether reliving these classic space games or playing them for the first time ever. You play as the elite soldier, Commander Shepard, across all three games where you'll assemble your crew against alien threats. And all the decisions you make have profound repercussions from one game to the next.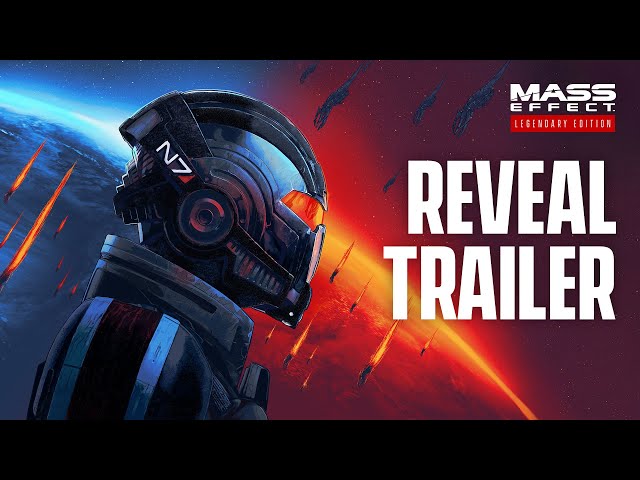 Like Starfield, you board your ship and explore the galaxy, landing on planets' surfaces and discovering new things. But, if you're looking for a heavier sci-fi feel and one of the most revered stories in all of gaming, Mass Effect has a lot to offer. As we said, it's a three-in-one so it'll give you plenty of content to keep you going until Starfield arrives, and the trilogy is widely regarded as a must-play.
What's more, Mass Effect Legendary Edition is on Xbox Game Pass. Nice!
EVE Online
EVE Online, while inspired by the Elite series, is a whole different ball game… or spaceship game, we suppose. Yes, you're in space, battling ships, and all in a MMO. But, in EVE, strategy is key. Developer CCP Games made sure it created a game that screams out: "Work as a team!"
Like Starfield, it's an open world (or open universe, should we say) set across an expansive galaxy. For EVE, the universe is quite overwhelming for new players but perseverance pays off – plus, this EVE Online beginners guide will helps ease you in as well. There's a lot to take in from the profound history of intergalactic war and the politics surrounding it to a complicated real-time combat system. Once you immerse yourself in the ecosystem, it offers an experience like no other.
Sadly EVE Online isn't available on consoles and is PC-exclusive, but with the galactic experience it offers, it's impossible not to put it on our list.
There we are then, the best games like Starfield. You'll also find some of these titles and more in our best PS5 space games list if you're a PlayStation fan that's going to miss out on the Xbox-exclusive Starfield. Plus, you'll find Mass Effect Legendary Edition amidst our best games of all time list. Best games ever? We don't use the world lightly, so it's worth checking out.
Oh, and if you want a great resource to use for your Starfield playthrough, listen up. While a good Starfield wiki can be a handy source of information, our new Starfield Database goes further, offering you daily news, searchable databanks, and even interactive tools. See you out there in the cosmos.