If there's one thing we know about Starfield, it's that the open worlds we'll have at our finger tips are going to be enormous and filled with huge, sprawling Starfield cities. These cities are inevitably going to be the nerve centres of key locations in the game, and if the recent Xbox and Bethesda showcase is anything to go by, they'll have plenty to see and do.
So far, we've only got the names of a handful of Starfield cities, but with the news that the game will have "over 1,000" planets to explore, we're expecting to hear plenty more, about their bustling metropolises, as well as smaller towns, as we approach the Starfield release date.
For now, though, we're stuck with the Starfield locations Bethesda has so far confirmed in developer videos and showcased in gameplay for the game ahead of the RPG's release.
Starfield Cities
Starfield has 4 large cities, according to an interview with Todd Howard. However, on top of these four cities, we expect a number of smaller towns and settlements to explore. The four core cities include:
Akila
Akila is basically the free city, where those who value individuality and freedom come to stay. It's the capital of the Freestar Collective, a loose confederation of three distinct star systems and it's home to a considerable amount of people.
While those within Akila believe in freedom, it seems those outside don't. This Starfield city is walled to protect its inhabitants from the deadly Ashta, which are apparently predators that look like a cross between a wolf and a velociraptor.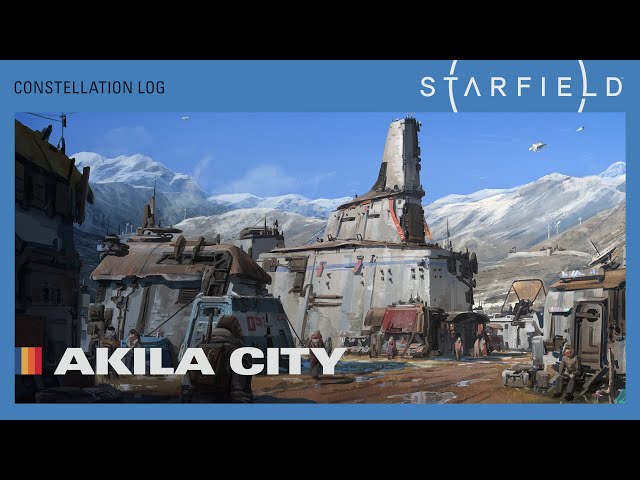 It looks like getting to and from Akila will be a mission in itself, but that's expected when exploring space.
What you'll find within, though remains to be seen.
New Atlantis
New Atlantis is the capital city of the United Colonies, the most powerful military and political faction in the game.
Like all major cities, life in New Atlantis, which is on the Starfield planet of Jemison, is varied, with Pagliarulo noting that its inhabitants come from "every race, creed, and ethnicity. New Atlantis is meant to reflect the diversity in the world around us and offer a futuristic view on what's to come.
As you can see from the video above, though, New Atlantis is very urban – with towering skyscrapers and neon-lit building littering the skyline – suggesting there'll be plenty to explore when we finally get our hands on the game.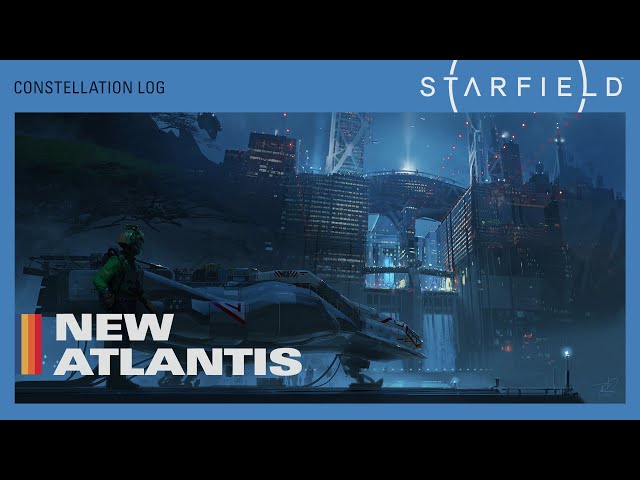 We also know, thanks to the recent gameplay reveal, that New Atlantis will be the home to the Constellation – the last group of space explorers dedicated to finding out what lies beyond.
Based on the gameplay footage, we know that the city will be regularly patrolled by heavily armed UC soldiers and have a spaceport with terminals for arrivals and departures.
Xbox Game Pass for ConsoleMicrosoft$10.99$1.00BUY NOWNetwork N earns commission from qualifying purchases via Microsoft and other programs.
Neon
Neon looks a little bit like Las Vegas – a tourist trap that offers the perfect high for those looking to party.
According to Pagliarulo, Neon started its life as an aquatic world, where the Xenofish Coporation fished its waters on a regular basis. However, that all changed when the corporation found one of its key catches had psychotropic properties and they realised they could make more money from selling drugs.
So, overnight Neon turned from a fishing hub into party central and people flock from all over the galaxy to enjoy the taste of Aurora, which, by the way, is only legal in Neon.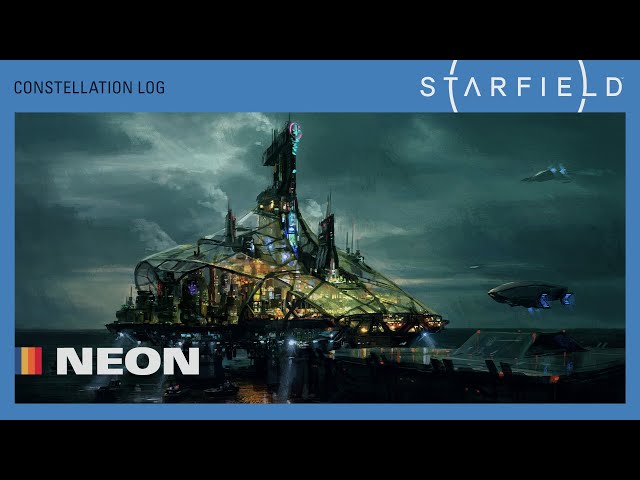 From what we've seen so far, each of these three cities will be home to one of the Starfield factions – so there'll be plenty of missions for you to add to your docket.
Of course, due to the sheer size of Starfield, we're expecting to see and hear plenty more about additional Starfield cities and towns in the weeks and months to come, but for now, you'll just have to fantasise about running the show on Neon's party strip.