How do you join Ryujin Industries in Starfield? There are many factions in Starfield, but Ryujin Industries is perhaps the most elusive. Nevertheless, this megacorporation has an intriguing storyline you don't want to miss. So, here's all you need to know about the Starfield Ryujin Industries faction, from how to join them, to all the rewards you will get along the way.
Given that Ryujin Industries isn't a governmental body like the Starfield UC Vanguard or the Starfield Freestar Collective, nor a roaming band of pirates like the Starfield Crimson Fleet, you might not immediately expect you could join them. However, Ryujin Industries is, in fact, one of the Starfield factions you can join, and it's a great one if you're looking for some cyberpunk thrills. We've had experience with the Ryujin Industries quests during our time with the game for our Starfield review.
How to join Ryujin Industries in Starfield
To join Ryujin Industries in Starfield, you need to complete the quest Back to the Grind, acquired by traveling to Neon city on Volii Alpha in the Volii system. Once here, interact with the Ryujin Industries Kiosk terminal to apply for a job.
Once you've arrived at the landing pad at Neon, head up the elevator to the main plaza area. Right ahead of where you exit from the elevator will be a Ryujin Industries Kiosk that you can interact with. Doing so will grant you the Back to the Grind quest and open a job application to apply for a position at Ryujin Industries.
Back to the Grind – Ryuijin Industries job application
The Back to the Grind quest begins with filling in a Ryujin Industries job application, asking your typical application questions such as experience in the field and familiarity with the company. Don't think too hard about your responses, however, as you will always be given the next step of the quest once you've filled in the form – a follow-up interview.
Submit your application and you'll be given an interview with Imogene Salzo at Ryujin Tower. So, follow the quest markers until you reach the location and speak to Salzo. You will also have the opportunity to answer several questions during the interview, though your answers do not matter here either, as you will be hired either way.
Having now been hired, your first task is to collect coffee from TerraBrew. Here, you will have a standoff with Tomo, a disgruntled former employee that you can either kill or persuade to stand down using the Starfield persuasion system. No matter how you resolve the situation, get the coffee and report back to Imogene Salzo to receive a promotion. That's right, you're now a Junior Operative of Ryujin Industries, a confidential role requiring you to be discreet.
Wrap up the quest by speaking to the executives of Ryujin Industries before returning to Salzo once again.
One Step Ahead
The first true quest of the Ryujin Industries faction is One Step Ahead. During this quest, you will need to get into CeltCorp at Neon's Trade Tower to upload a program on a data slate provided by Imogene Salzo. This requires you to be relatively sneaky, so check out our best Starfield builds guide for more.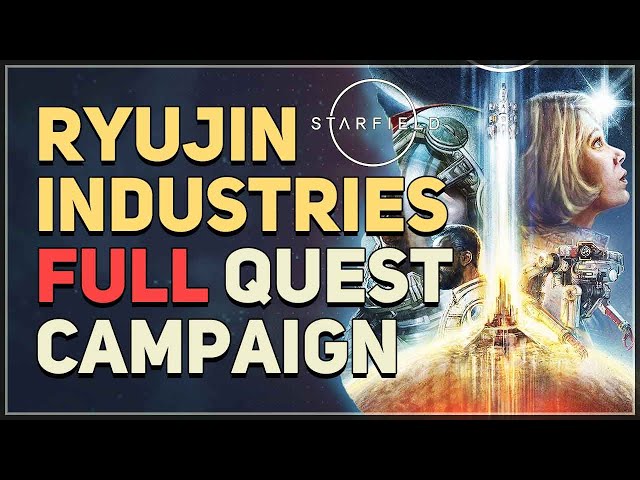 All Starfield Ryujin Industries missions
The Starfield Ryujin Industries questline missions are:
Back to the Grind
One Step Ahead
Access is Key
Sowing Discord
Accident Happen
Maintaining the Edge
Top Secrets
Background Checks
Guilty Parties
The Key Ingredient
Sabotage
Executive Level
Ryujin Industries' quest emphasizes stealth and deception due to the industrial espionage theme of the faction. If you're looking for a Bethesda twist on a Cyberpunk 2077 Corpo story, then this is the faction for you.
Starfield Ryujin Industries rewards
The Starfield Ryujin Industries rewards include:
Manipulation skill
Operative Suit
Operative Helmet
An office
Credits
XP
Given the corporate theme, there's a lot of money to be earned by completing the Ryujin Industries questline – great for buying and upgrading Starfield ships, as well as XP to level up and spend on the best Starfield skills.
Completing the Sabotage mission in the Ryujin questline will give you several compelling rewards including Manipulation and the Operative armor set.
That's right, the Ryujin questline offers access to Manipulation, one of the Starfield skills. With this, you can command NPCs, which is perfect given the stealth theme of the faction. You won't be able to rank this skill up unless you've invested enough points into the Social tree, however, so you could be stuck at Manipulation 1 for quite some time.
That's not all though, as you will also receive the exclusive Operative Starfield armor set. The Operative Suit has the unique bonus of making you 25% harder to detect. If you're playing a stealth character, then this armor is the perfect match. It helps that it also looks incredibly cool.
Most excitingly, however, completing the storyline will also reward you with one of the Starfield houses, an office suite. This office is on the Operations floor of Ryujin Tower. Unfortunately, there isn't much in the way of customization, but it is a unique reward nonetheless and is fitting from a roleplaying perspective.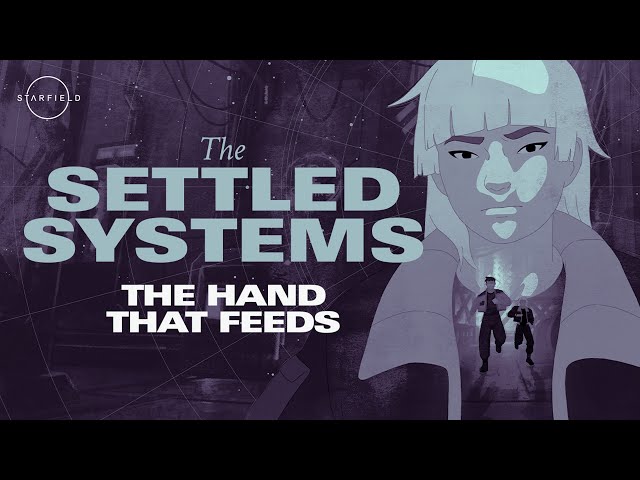 Starfield Ryujin Industries lore
Ryujin Industries is one of the megacorporations that control Neon, constantly at odds with the other corporations. They are one of the largest corporations in the Settled Systems, with significant influence over the local authorities, including the Freestar Collective.
In a constant 'war' against the other corporations, Ryujin Industries is seeking more underhand methods to drive down competition; you'll be sent out by CEO Masako Imada and other members of the corporation, including Imogene Salzo, to conduct corporate espionage.
Is it worth joining Ryujin Industries in Starfield?
Joining Ryujin Industries in Starfield is worth the time and effort, especially since you can join all the factions anyhow. Nevertheless, the Ryujin Industries faction offers a unique storyline and gameplay sequences unlike much else in the game, so it's certainly a fun faction to join.
It also provides great rewards in return for your effort, such as large payouts and even an office which counts as a player home. Sure, it's not quite as flashy as the Starfield Dream Home, but it's a free house.
Well, now you know all there is to know about the Starfield Ryujin Industries faction, including how to join them and the rewards you will get for doing so. With so many varied factions, it's no surprise that many are calling Starfield one of the best RPG games out right now.
Still looking for more? While a good Starfield wiki can be a handy source of information, our new Starfield Database goes further, offering you daily news, searchable databanks, and even interactive tools.