Bethesda Game Studios has slowly been peeling away details of its upcoming space epic ARPG, Starfield, like a giant cosmic onion since it was last teased at E3 2021. In the latest instalment of its 'Into the Starfield' developer update, we are treated to a deeper insight into how the studio is fleshing out the game's world, particularly regarding how the Starfield factions come into play.
Led by game director Todd Howard, a roundtable discussion between himself, design director Emil Pagliarulo, lead quest designer Will Shen, and lead artist Istvan Pely touches on the ways in which Bethesda's DNA is being injected into developing its brand new, current gen experience.
On the topic of immersion, Howard says "there's certain types of entertainment where you're just experiencing what the creator wants you to see, and they draw that dotted line of 'this happens, go here, do this'. The more that we can put you in the situation where you're going to decide – that's what makes videogames the best form of entertainment."
One way which the studio is attempting to introduce meaningful decision-making into Starfield is through its factions system. Shen proceeds to introduce us to some of them as the United Colonies, which represents "the future of space republics, idealised", the Freestar Collective which represents the "space western fantasy", and Ryujin Industries which represents "corporate life" – the latter of which offers "one of the best starts of any of the factions."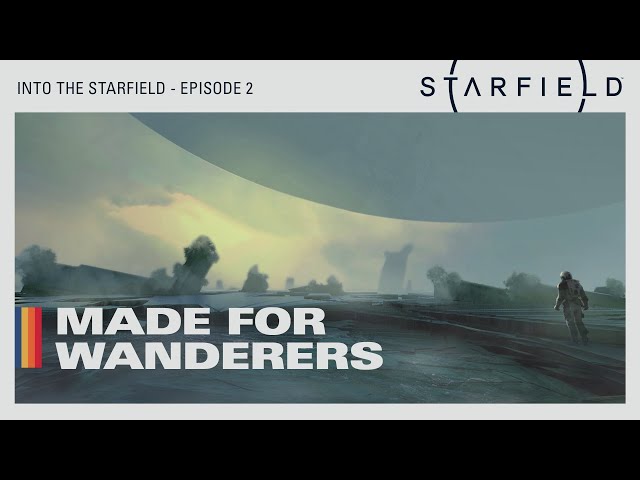 With Pagliarulo chiming in that you effectively get hired to Ryujin Industries – a 'megacorp' – it might not be a stretch to begin drawing comparisons between what Bethesda could be up to with Starfield, and how CD Projekt Red made factions impactful in Cyberpunk 2077.
Howard then moves onto the Crimson Fleet – an external, seemingly hostile space pirate collective which players will be able to side with. However, as Pagliarulo notes, players will be able to either live out their best swashbuckling lives, or act as a double-agent or "space cop" and "report back to your superiors" about their activities.
With this flexibility in mind, it looks like there'll be plenty of paths for players to head down and explore narratively outside of the main campaign when the Starfield release date arrives.