What are the Starfield missions? It would be impossible to deny how massive Bethesda's latest RPG is, quite literally giving players a whole universe to explore. Naturally, this raises the question of how many Starfield main missions there are, as well as side Starfield quests and factions. So, here are all the main Starfield missions and quests you can play through, including side quests, companion missions, and faction stories.
With so many missions and quests at your fingertips, it will undoubtedly take you quite a while to beat the Starfield length, and that's before considering all the Starfield factions you can join. From the Starfield Crimson Fleet to the Starfield Ryujin Industries faction, there's a little something for everyone. We've had the opportunity to experience the missions and quests in our time with the game for our Starfield review.
Starfield missions list
The 19 main Starfield missions are:
One Small Step
The Old Neighborhood
The Empty Nest
Back to Vectera
Into the Unknown
All That Money Can Buy
Starborn
Further Into the Unknown
Short Sighted
No Sudden Moves
High Price to Pay
Unity
Missed Beyond Measure
In Their Footsteps
Unearthed
Final Glimpses
Entangled
Revelation
One Giant Leap
There are a total of 19 main missions in Starfield's story, seeing you joining Constellation – a group of intrepid space explorers – and searching the universe for artifacts that awaken various Starfield powers.
In fact, the story begins with the player character coming across one of these mysterious artifacts, before being taken into the Starfield character creation system and thrown back into the universe to explore using the first of many Starfield ships.
We won't spoil the rest of the story, but there's an intriguing narrative at the heart of the Starfield missions list, and it only gets better with the Starfield New Game Plus mechanic.
It's worth noting that a handful of these quests don't have to be completed in order. For example, after completing The Old Neighbourhood, you'll be given three quests: The Empty Nest, Back to Vectera, and Into the Unknown. You're free to decide which order you'd like to do these in, so long as each one gets done.
Many of the early Starfield main missions will see you gaining access to more companions, such as Barrett, Sam, and Andreja, so it's worth completing these if you're hunting for a specific companion to accompany you. Otherwise, you'll be limited to Vasco and Sarah Morgan for quite some time.
Progressing through the Starfield main missions will unlock the following features:
Outposts
Companions
Powers
New Game Plus
Firstly, you'll gain access to the Starfield outposts system shortly after meeting Constellation. This lets you build and customize bases across the universe of Starfield planets, with more unlocked through Starfield skills. In fact, some of the best Starfield skills pertain to outposts, so it's a good idea to progress the main story to at least reach Constellation.
Building on this, it's also a great idea because it unlocks the Starfield companions system, giving you access to several characters that can accompany you on your journey. Alongside your Starfield crew, companions make exploring and questing easier.
Starfield mission types
The Starfield mission types are:
Main missions
Side quests
Faction quests
Companion quests
Radiant quests
The main mission will progress the central narrative of the game while also unlocking several new features, as mentioned above.
However, there's also a plethora of Starfield side quests that are equally worth completing. In fact, many would argue that the side missions are actually more enjoyable than the main story, letting you get more immersed in the universe and its inhabitants.
Then there's the Starfield faction quests that let you join select groups to learn more about, each with its own distinct story, quests, and rewards for completing. These are some of the best and most elaborate quests in the game.
Similarly, there are also Starfield companion quests that can be unlocked for each follower. These give you the perfect opportunity to learn more about each companion, especially if you're eyeing up a potential Starfield romance option.
Last but not least, there are radiant quests. These are repeatable missions that you'll often just complete for some quick cash on the side. These are accessed via the Starfield Mission Board system, with each faction also having their own set of missions.
Starfield side missions and quests
The Starfield side missions include:
A Light in the Darkness
A Tree Grows in New Atlantis
All for One
Alternating Currents
Bare Metal
Beautiful Secrets
Captain's Bounty
Charity of the Wolf
Defensive Measures
Distilling Confidence
Due in Fall
Failure to Communicate
First Contact
Fishy Business
Freight Fright
Gem Jealousy
Groundpounder
Keeping the Peace
Last Will and Testament
Late Bloomer
Loose Ends
Media Sponge
Mob Mentality
Out On A Limb
Overdesigned
Power From Beyond
Space Frog from Outer Space
Superfan
Supply Line
Tapping the Grid
Taste of Home
The Akila Run
The Art Dealer
The Audition
The Great Laredo Caper
The Kindness of Strangers
We'll continue to add more side quests to the list above as we find them. Given how hidden many side missions can be, we recommend talking to NPCs often, as they will frequently give out new quests or point you in the direction.
Starfield faction missions
These are all the Starfield faction missions:
Crimson Fleet

Deep Cover
Rook Meets King
Echoes of the Past
Breaking the Bank
The Best There Is
Absolute Power
Eye of the Storm
Legacy's End

United Colonies Vanguard

Keeping the Peace
Supra Et Ultra
Grunt Work
Delivering Devils
Eyewitness
Friends Like These
The Devils You Know
War Relics

Freestar Collective Rangers

Job Gone Wrong
Deputized
Where Hope is Built
Shadows in Neon
Surgical Strike
On the Run
First to Fight, First to Die
The Hammer Falls

Ryujin Industries

Back to the Grind
One Step Ahead
Access is Key
Sowing Discord
Accident Happen
Maintaining the Edge
Top Secrets
Background Checks
Guilty Parties
The Key Ingredient
Sabotage
Executive Level
These faction missions will see you find out more about the history of these groups and the major figures, offering a great avenue for immersing yourself in the universe of Bethesda's space RPG. The good news is that you can actually join all the factions in Starfield, even the ones that are seemingly in opposition, such as the UC Vanguard and the Crimson Fleet. So, join any or all of these factions and earn powerful rewards for doing so.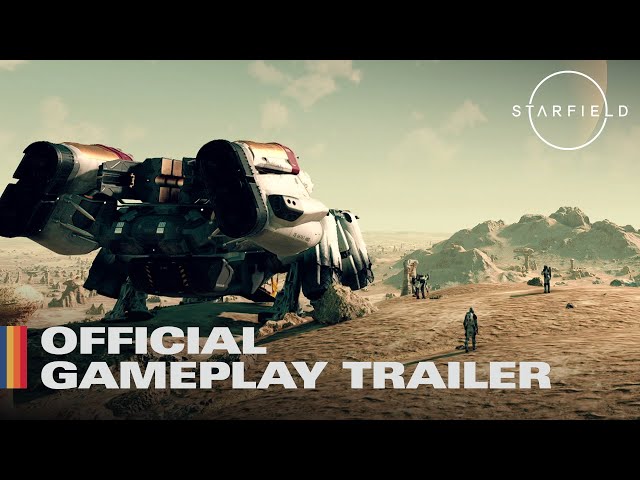 Is it worth rushing the Starfield main missions?
No, it's not worth rushing the Starfield main missions. With the emphasis on New Game Plus and how tied into the narrative it is, it's no surprise that many players are wondering whether it's worth rushing through the main missions list as fast as possible to unlock NG+. However, the changes aren't incredibly different and it's good to have a solid grasp of the narrative and its characters so that you can appreciate the differences anyhow.
As such, we'd recommend you take your time to complete the main missions and enjoy any side content, like factions and base building. After all, these will make your playthrough more enjoyable overall, though it is a shame that your outposts in particular are reset in New Game Plus.
That covers all the Starfield missions and quests, including main missions, side missions, and faction missions. Now all that's left to do is to create the best Starfield builds for your character and reach the max level, experiencing all the quests you want to.
Still looking for more? While a good Starfield wiki can be a handy source of information, our new Starfield Database goes further, offering you daily news, searchable databanks, and even interactive tools.