With a whole universe to explore and hundreds of planets to land on, it's no surprise that there will be plenty of Starfield characters for you to meet. Ranging from space pirates, to faction leaders, to residents of New Atlantis, there are plenty of new faces to see.
With Bethesda's new IP looking being one of the best Xbox RPG games of recent times, each character is voiced by a talented actor making up the full Starfield voice actors and cast list. These are different from the Starfield names that VASCO can say. And, for those looking to play Starfield on Game Pass, you'll be able to play it as part of your rolling subscription and meet these characters, alongside their Starfield faction if it is known.
Starfield characters list
The Starfield characters confirmed are:
Sarah Morgan (Constellation)
Matteo Khatri (Constellation)
Noel (Constellation)
Walter Stroud (Constellation)
Barrett (Constellation)
Vladimir Sall (Constellation)
Sam Coe (Constellation)
Vasco (Constellation)
Constellation Founders
Adoring Fan
Pascual Logan (United Colonies)
John Tuala (United Colonies)
Kibwe Ikande (United Colonies)
Heller
Marika Boros
Solomon Coe (Freestar Collective)
Sarah Morgan
One of the first people you meet as you enter the Starfield universe, Sarah is the leader as acting Chair of Constellation, a group of space explorers who look to answer the question: "What's out there?" She is described as an "ex-soldier and adventurer", and is one of the Starfield companions you can take with you on your journey.
Sarah was originally the youngest head of the United Colonies Navigator Corps in 2319, however, her position is short-lived when the division is shut one year later. She then joins Constellation, before becoming the Chair of the organization in 2325.
Matteo Khatri
Described by Bethesda as "the theologian who believes that there's definitely something else out there", Matteo is one of the core members of Constellation, after joining in 2325.
Noel
Described as a gifted scientist, Noel is a graduate student who, after months of correspondence with Sarah Morgan, decides to join Constellation in the year 2326. She acts as a protege for the acting Chair of Constellation and is likely to be the future of the faction.
Walter Stroud
Walter Stroud is the co-owner of Stroud-Eckland, one of the premier starship manufacturers in the Settled Systems. In 2321, Walter joins Constellation and becomes its primary financial backer.
Barrett
Described as a friendly face by Bethesda, Barrett is a member of Constellation and likely one of the first faces you'll meet as you begin your journey. He's a jack of all trades, being an adventurer, scientist, and explorer. He is also confirmed to be a companion.
According to the Starfield timeline, Barrett has been a part of Constellation since 2305, 25 years before the start of the game. Furthermore, in 2328, Barrett convinces the organization to purchase Starstation L-868, and they modify it to become a deep-space scanner called "The Eye".
Vladimir Sall
A former pirate for the Crimson Fleet, Vlad appears to be on the straight and narrow nowadays, mixing business (bar work) with pleasure (hitting the gym).
He joined Constellation in the year 2322, eight years before the start of the game.
Sam Coe
Of course, if Constellation has a former pirate, then it needs a former cowboy – this is where Sam Coe comes in. Sam is also confirmed to be a companion in Starfield. Sam is a descendant of Soloman Coe, the founder of Akila City, one of the many Starfield cities.
Sam joins Constellation in 2327, alongside his daughter Cora.
Vasco
Capable of exploring rough terrain and well-suited for space travel, Vasco is a robotic companion owned by Constellation. Fallout 4's Codsworth was the charming robot character in Bethesda's last RPG, and it looks like Vasco is going to play that role this time around in Starfield.
Constellation Founders
Formed by Sebastian Banks in the year 2275, Constellation is one of the youngest factions we know of in the Starfield universe. The original members include Chloe Bao, an accomplished physicist, Aja Mamasa, the youngest member and protege of Sebastian, and Darius Andris, a botanist who specializes in xeno-flora.
Finally, the other original members include Bernadette Laurent, a wealthy heiress and adventurer, Everado Gil, a former smuggler, and Kadri Toma, a biologist and physician. The original founders and members created The Lodge in New Atlantis City, serving the needs of the people of Constellation for generations to come.
Adoring Fan
Referenced in an in-game menu listing all the Starfield traits, the Adoring Fan is a somewhat returning feature from The Elder Scrolls Oblivion. They'll be an annoying companion that keeps popping up on your travels, however, they'll also offer gifts to you.
Pascual Logan
Pascual Logan, a Fleet Admiral for the United Colonies, is one of the highest-ranking officers of the most powerful military and political faction in Starfield. While not much is known about him otherwise, we expect him to have a major role when the game releases.
John Tuala
Details on John Tuala are currently scarce, however, we do know that Pascual Logan describes him as a "Lieutenant at MAST for the Vanguard", thanks to a user on Reddit. As such, his exact relationship with the Fleet Admiral is unknown, but we expect him to be an ally of sorts.
Kibwe Ikande
Even fewer details are known about Kibwe Ikande compared to John Tuala. However, he is reportedly a Commander within the United Colonies.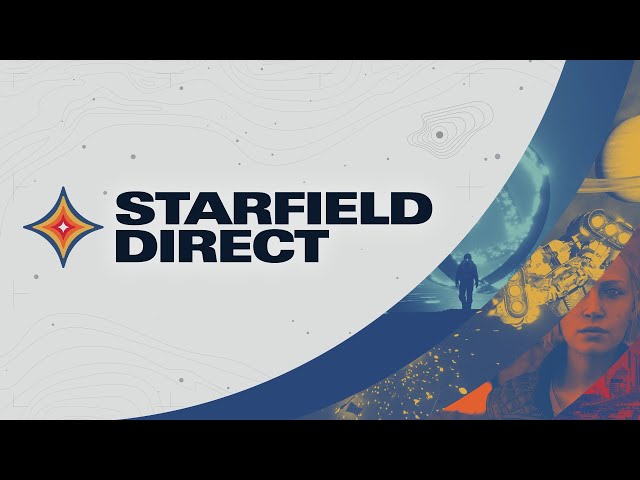 Heller
Heller's exact backstory isn't confirmed, but he appears in the Starfield Direct as a character you can recruit to become a crew member on your ship or outposts. You appear to find him injured or lost on some desolate moon or planet, and he's wearing a substantial spacesuit. You can spot him, and our next entry, in the trailer above.
Marika Boros
Marika Boros appears as another crew member you can recruit. You can find them in one of Starfield's many spaceports. Like Heller, we don't know much about them, other than that they seem to be quite competent with one of the Starfield weapons in their hands, judging by their skills.
Solomon Coe
It's very likely you won't meet Solomon Coe within the Starfield story, but he is a notable and historic figure, and his influence within the universe will likely be mentioned within the story. Solomon first founded the Aklia City within the Cheyenne system in 2167, before officially forming the Freestar Collective 22 years later in 2189.
Following a dispute regarding a United Colonies Starstation called the Clinic, the people of the Narion system vote to join the Freestar Collective in 2195, who then mobilized to protect the people of Narion. This causes the Narion War to begin one year later, however, the UC and Freestar Collective sign the Treaty of Narion 20 years later, formalizing the Settled Systems and ending the war.
Those are all of the Starfield characters we currently know of, but we'll be updating as we find new faces within the different galaxies. Before Starfield finally takes flight, why not check out some of the best Xbox Game Pass games to play before one of the best RPG games takes up all of your time?
Still looking for more? While a good Starfield wiki can be a handy source of information, our new Starfield Database goes further, offering you daily news, searchable databanks, and even interactive tools.