Welcome to our Remnant 2 walkthrough which will cover the entirety of Gunfire Games' ambitious sequel. With more to do, more threats to take on, and even more loot to find, Remnant 2 is enthralling players, and as such everyone wants the top tips and guides.
Here we have that and so much more from choices on which class to pick, how to unlock some secret classes, the best gear, and how to solve a variety of puzzles and challenges in the game. All of this was found during our Remnant 2 review playthrough and from writers who have spent dozens of hours with Remnant 2, one of the best co-op games.
Remnant 2 walkthrough
This walkthrough contains a deep dive into the core of how Remnant 2 works both in co-op and when playing Remnant 2 solo. When booting up Remnant 2, you will have the choice of a number of difficulty levels, as well as the Hardcore option, which enables permadeath on your characters.
You can also unlock a higher difficulty called Apocalypse, but you will need to make it through the whole game, kill a variety of bosses, and defeat the final boss in the game. Some of those bosses include the Corrupted Ravager, Nightweaver, Sha'hala, and Legion which are spread across the different worlds you can explore.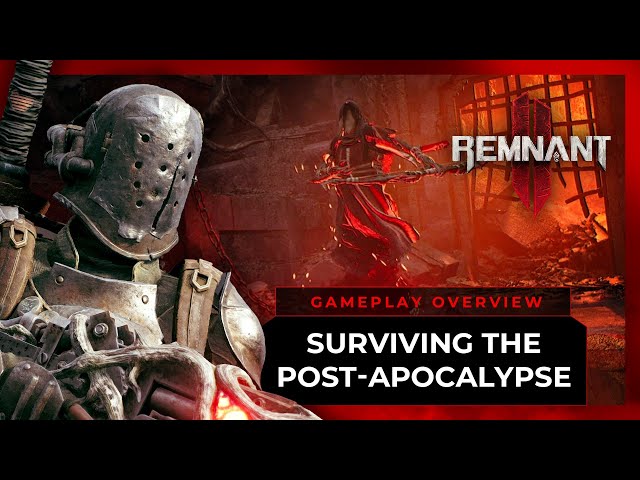 To take on these fights you have a wide variety of Remnant 2 classes to choose from. Some of these are a lot better than others and our Remnant 2 best class guide tells you which you should be running with. Pairing a class with some of the best Remnant 2 weapons, best Remnant 2 weapon mods, and best Remannt 2 mutators is key to being able to take on the tougher challenges in the game.
But, not all the classes are available at the beginning. You will need to unlock the Summoner, Explorer, Alchemist, Engineer, and the Invader. Additionally, you will need to unlock the Gunslinger class if you haven't pre-ordered the game, or are playing after it has initially launched.
As you explore the different worlds in the game, you will come across a variety of puzzles to solve. These include the Cathedral of Omens, The Lament, and the Water Harp puzzle on Yaesha. Additionally, there are a number of safe codes in the game including the Sewer safe code, the Morrow Parish safe code, and the Ford chest code to grab a neat weapon.
Completing these puzzles can net you some great loot which works well in Remnant 2 multiplayer and in solo, where you don't have another player to rely on. The most important of these are the Remnant 2 best rings and Remnant 2 best amulets both of which can provide buffs to your character.
With the Remnant 2 length being significant, you will also want to invest in the passive stats buffs and upgrade some of the best Remnant 2 traits too. These can make a big difference, even if you don't realize it initially. You can even respec these if you don't like some of them you initially spend points on.
Now that you have these tips from our Remnant 2 walkthrough, you can get stuck in and see everything the game has to offer and all the secrets tucked away. The game is one of the best PS5 co-op games and best Xbox co-op games available right now so if you like challenging shooters, you should be spending a lot of time in Remnant 2's world.