Welcome to The Loadout's Diablo 4 walkthrough! This is a in-depth and thorough guide to your journey into and across hell built by our team of guides writers who have played dozens of hours of the RPG. From experiencing the bosses hidden in dungeons, to finding secrets and farming materials and weapons, we have all the tips and tricks you need to know to slay your way through hell.
This Diablo 4 walkthrough will give you a breakdown of all the information you need to know going into Diablo 4 on PS5, PS4, Xbox, or PC. Chances are if you are stuck, at a roadblock, or just looking for where to head next there is something for you below, with links to our guides on indidivudal topics for what is likely to be one of the best RPG games.
Diablo 4 walkthrough
This walkthrough of Diablo 4 covers the main story and characters you will meet as you traverse through the main story and explore the wide open regions of the Diablo 4 map. With a multi-chapter adventure taking you across five distinct distrcits, you can find all the information you need to know to make it to the end of the game and meet all the characters you can possibly meet.
Similarly, if you are sturggling to figure out what to choose at the beginning of the game, we have a lot to help you out in that regard. After all, there are a lot of character customization to choose from, as well as Transmog, in addition to the Diablo 4 classes, which are ranked in our Diablo 4 class tier list. You can also find out who voices these classes and the characters you meet in our voice actors and cast guide.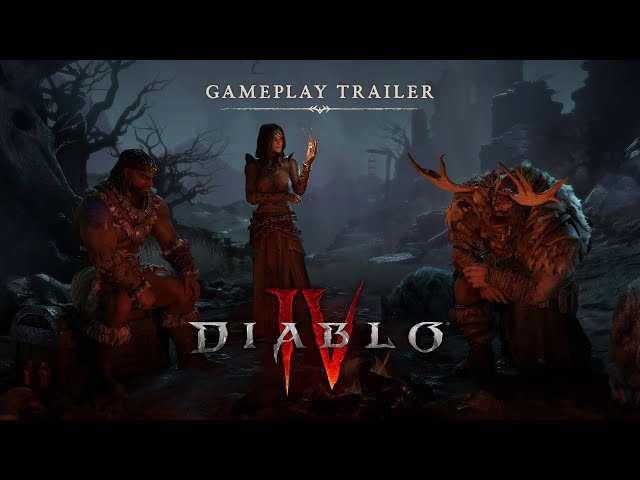 If you have found your favourite, our guide to all the skill trees for each one will tell you where to spend you points and our builds below will help you craft a great character setup:
If you played the beta, you will already have a lot waiting for you, including a number of Diablo 4 beta rewards. But, your beta progress won't carry over to the full game unfortunately. You can also play with your friends in multiplayer co-op and thanks to crossplay and cross-progression with a max Diablo 4 party size of four.
However, as you traverse through the Diablo 4 dungeons you will fight a number of bosses including the Diablo 4 Butcher in addition to the daunting Diablo 4 World Bosses. This will continue until you make it to the endgame and start to level up the various Diablo 4 Paragon Boards. On your journey through the higher World Tiers you will complete a number or quests as you make your way to the Diablo 4 max level and earn Diablo 4 mounts.
If you are playing at any point, be sure to check out our article on if Diablo 4 servers down issues are rearing their ugly head, and our list of error codes. Diablo 4 doesn't stop there though, there are a host of seasonal plans for the game including the Diablo 4 battle pass to level up.
So, stay tuned for when the full game comes out for an even deeper dive into hell and all it has to offer when we publish our review. Could the game be one of the best PS5 RPG games and best Xbox RPG games of all time? We are hoping so.