If you're the kind of person that enjoys playing games with friends, you may want to know if Diablo 4 crossplay is a feature in the RPG. While playing solo is quite fun, fighting waves of demons with friends is also extremely exciting. But, because of the number of platforms in the market nowadays, sometimes co-op modes end up restricted to folks who are playing on the same platform.
Although the Diablo 4 map is open-world with a linear narrative, finishing the game by yourself is completely possible. On the other hand, considering what the game offers in terms of Diablo 4 endgame content, grouping up with friends is also extremely useful and fun in Diablo 4!
Does Diablo 4 have crossplay?
Diablo 4 does have crossplay between PS5, PS4, Xbox Series X|S, Xbox One, and PC. This means that you can play the game with people who have Diablo 4 on any of the platforms through your Battle.net ID.
During the Developer Gameplay Showcase in 2022, Blizzard said the game will have the feature and it was working during the beta and Server Slam. Players can also call friends from other regions to play with without a problem. However, a Diablo 4 Switch release is not planned, due to how ambitious the game is, so don't expect to play on the console at all, let alone with friends. You can still grab a Diablo 4 pre-order before the game's release on June 6.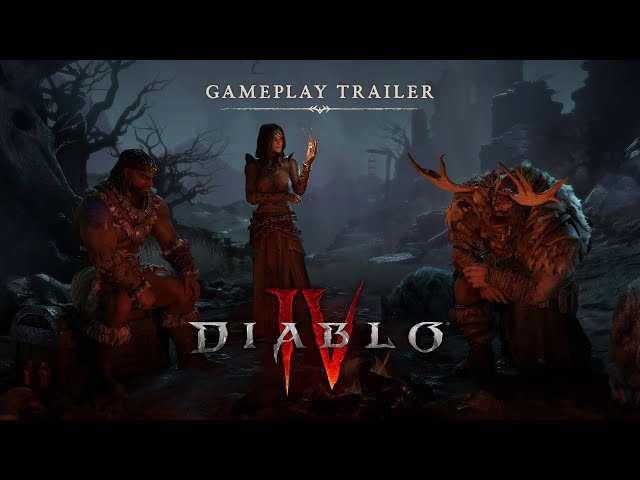 As mentioned, playing the game with a group is not necessary in case you would rather complete it solo. But, playing the game with other players makes things significantly easier. While you have the option of playing it in couch co-op, you can also play online with other players. With the possibility of playing with friends who own different platforms, you can look for some of the activities you can or need to do with a group to complete them.
First, completing the campaign is possible in co-op. If you are considering playing in one of the World Tiers that is indicated for experienced players, having someone to back you up might be a good idea. The game will also have some PvP zones, where your party can put your skills to the test with your friends.
Other content you can run with other players are fighting the world bosses and Strongholds. Diablo 4 has many world bosses that will randomly appear on the map for you to face. These creatures are huge powerful demons that require more than one player to be defeated but doing so rewards players with some juicy loot.
At the same time, strongholds are specific locations across the many regions of Sanctuary that are overrun by demons. In case you can defeat what seems to be a mini-boss, cleansing the place, the stronghold becomes a safe zone for your party to come back, buy and sell items, and so on.
Last but not least, the Diablo 4 endgame is exactly the kind of challenge you're going to prefer tackling with a group of friends. One of the activities, which is a part of the endgame is the completion of Nightmare dungeons. While better pieces of equipment will drop in these dungeons, they are not easy. So, getting a group of players to run them with you will make your life in the endgame smoother.
So yes, Diablo 4 has crossplay and you can play with friends on any of the platforms the game is available on, you check what Diablo 4 World Tiers are on offer. That way you can ask your party to look for loot with you.