Some would argue that the best part of Diablo is what you do once you've finished the main story. It's safe to say that the Diablo 4 endgame will be rich with activities to enjoy, though there's a lot of modes and systems at play. Well, if you're a little lost or just wanting to know what's in store for you, here's a guide to the Diablo 4 endgame activities and systems.
Although not strictly a Diablo 4 endgame activity, one of the main long-term goals will be to progress through the Diablo 4 Battle Pass. And you'll want to know all about Diablo 4 cross-progression to find out if your progress can follow you, no matter where you play.
Diablo 4 endgame guide
The Diablo 4 endgame features are:
Nightmare Dungeons – tough challenging variants of regular dungeons
Helltide areas – Demonic events that can spawn powerful foes and minions
Tree of Whispers – bounties and world objectives to complete after finishing the game
Fields of Hatred – PvP zones scattered across the Diablo 4 map
Capstone Dungeons – An exclusive dungeon available after beating the game
World Tiers – Higher difficulty enemies and fights as the whole game becomes harder to complete
Paragon Board – a separate tree of upgrades that can provide additional abilities and buffs
Codex of Power – Aspects which can provide buffs and bonuses
Seasonal content – Content drops every three months with new events and missions
These are the main Diablo 4 endgame activities you'll be taking part in once you've finished the main campaign and story. Thankfully, there's a bit of something for everyone, whether you like dungeons, exploring the open world, or even intense PvP. Nightmare Dungeons, Helltide areas, the Tree of Whispers, and Fields of Hatred are the main game modes. On the other hand, Capstone Dungeons, World Tiers, the Paragon Board, and the Codex of Power are aspects of endgame progression.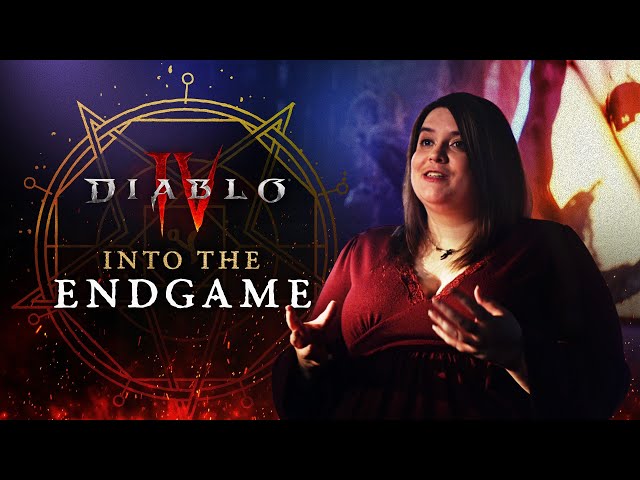 Read on to learn more about each of these Diablo 4 endgame activities so you can grow into the expert demon hunter you're destined to be.
Nightmare Dungeons
Nightmare Dungeons offer increased difficulty and rewards over their standard counterparts, with more challenges and objectives to overcome. These can be completed solo or with other players in Diablo 4 multiplayer.
Any of the 120 dungeons in Diablo 4 can be turned into a Nightmare Dungeon using a Nightmare Sigil. This will amp up the difficulty and intensity of the dungeon, making you think more about your builds and playstyle if you want to come out victorious.
A key feature of Nightmare Dungeons in Diablo 4 is that they have affixes which alter the experience of the dungeon. One such affix is Hellgate which causes portals to open randomly during a run, unleashing waves of monsters while you're also dealing with the standard dungeon enemies.
If you're a fan of dungeon diving, then Nightmare Dungeons will no doubt be the Diablo 4 endgame activity for you. They'll offer some interesting variety and added intensity while you're dungeon grinding.
Helltide areas
Helltide areas are more challenging open world areas of Sanctuary that reward players with crystals to unlock special reward caches located within these areas. These are only accessible once players have completed the Diablo 4 campaign.
In Helltide areas, the forces of Hell have a greater influence and so players will be up against some tough opponents. Furthermore, the skies darken and rivers run red with blood, while meteors occasionally rain down.
If the open world aspect of the Diablo 4 map was more your style, then Helltide areas were made for you. There's increased challenge, increased rewards, and amped up Hellish influence on offer in the endgame Helltide areas.
Tree of Whispers
The Tree of Whispers offers Whispers of the Dead, bounties that players can complete to earn large reward caches.
These will likely be relatively simple tasks that you can complete while taking part in other Diablo 4 endgame activities, particularly Helltide areas. Once you find the items necessary or complete the set objective, you'll return to the Tree of Whispers to complete the Whispers of the Dead bounty.
Perhaps most exciting of all, you'll be able to pick from a selection of reward boxes to better focus your loot grind. For instance, you can pick a reward cache containing only one-handed weapons, or you can focus on boots or gauntlets. This will hopefully help players better find the items they need for the best Diablo 4 Sorcerer build, best Diablo 4 Necromancer build, or any other build depending on their favourite Diablo 4 classes.
Fields of Hatred
Fields of Hatred is an extraction type mode and the main Diablo 4 endgame activity for PvP players.
In this PvP zone, players can fight against each other or complete tasks to collect shards. However, these shards will first need to be purified before they can be used to purchase rewards. The process of purifying the shards will alert nearby players in the Fields of Hatred. You'll have to fight to protect your shards if you wish to take them back with you alive.
Once you have purified shards, you can take these back to town to exchange them for rewards, including unique cosmetic items.
If you're a fan of intense PvP action but still want to progress your character, then you will no doubt be at home in the Fields of Hatred Diablo 4 endgame activity.
Capstone Dungeons and World Tiers
Coming Capstone Dungeons is required to increase your Diablo 4 World Tier, increasing the difficulty and rewards the higher the tier.
After finishing the campaign, players can challenge themselves with higher World Tiers by completing Capstone Dungeons. These acts are trials before increasing the intensity of the game and the rewards to match.
Paragon Boards
The Diablo 4 Paragon Boards system will be the main element of endgame progression. Once you reach the Diablo 4 max level, this system will open up to guide your progression through the above endgame activities.
We've got a guide dedicated to breaking down the Paragon Board system, so be sure to check it out to find out more about this powerful endgame progression mechanic.
Codex of Power
The Codex of Power allows players to use and collect Legendary Aspects that change your playstyle.
This is another element of endgame progression in Diablo 4, whereby players can add to the Codex of Power by finding Aspects in dungeons. With this, you can take gear items found in the world and turn them into more powerful Legendary items that will compliment your build.
Seasonal content
The seasonal model and Battle Pass system is the final element of Diablo 4 endgame. Each season, you can begin with a new seasonal character at level 1 and complete objectives to progress through the Battle Pass and reach the max level.
During an interview with PC Gamer, associate game director Joe Piepiora revealed how long the Diablo 4 Battle pass and seasonal gameplay loop will take to beat.
"Right now, the battle pass, when you're figuring in completing the season journey alongside doing other content in the game, you're looking at roughly 80 hours worth of time invested to complete the entirety of the battle pass," Piepiora said. Furthermore, it's likely that you'll finish the Pass before reaching level 100 on your seasonal character, giving you greater freedom in what you do to reach max level.
This interview also noted that players who aren't interested in the endgame can skip it and come back when a story update happens or something else interests them. Piepiora went on to explain that "we're not trying to say the only way to play Diablo 4 is to engage with the endgame and go all the way to level 100 with every character you ever make."
Nevertheless, creating new seasonal characters and progressing through the ranks will be a reoccurring event in the Diablo 4 endgame, should you wish. If you'd rather focus your efforts elsewhere or on a single character, then you have the freedom to do so.
And that's the end of our Diablo 4 endgame guide. Now you know everything you need to know about the endgame activities and progression systems you'll be making your way through post-campaign. Remember that Diablo 4 is a live service game, so it will continue to receive new updates and content that could change the endgame. Take a look at the Diablo 4 class tier list to see which class will be the best from beginning to end.