Often it's the voices of characters that bring them to life, and the latest entry in Blizzard's Diablo series brings in some well-known and talented voice actors. With that said, it's not always easy to recognise a voice, so who are the Diablo 4 voice actors and cast? Well, let's put that nagging feeling to bed by shining a light on the voice actors behind the characters in our next demon slaying adventure.
Besides finding out the Diablo 4 voice actors and cast, find out how to improve your power by checking out our Diablo 4 tier list of best Diablo 4 classes right away. On that note, you can also dive in before the Diablo 4 release date and other players using our Diablo 4 early access guide.
Diablo 4 voice actors
The confirmed Diablo 4 voice actors and cast members are:
Caroline Faber – Lilith
Gabe Kunda – Inarius
Anthony Howel – Elias
Debra Wilson – Prava
Ralph Ineson – Lorath Nahr
Many of these were confirmed by Blizzard in a Twitter post celebrating the talented voices bringing the world to life. Perhaps the most exciting detail is that we now know the voice actor for Lilith, the main antagonist of Diablo 4, and Elias, her accomplice.
Nevertheless, there are also several actors speculated to voice the characters, such as Ray Chase as the male Barbarian, Matthew Mercer as the male Druid, and Gideon Emery as Iosef. This speculation comes from avid fans on the Diablo 4 Reddit page trying to figure out the voice actors for the main characters. We'll update this guide as more information becomes available.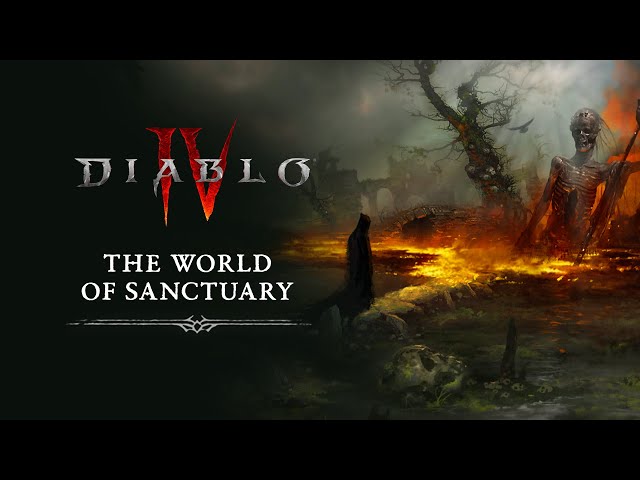 With that said, many players are likely to have heard Lorath Nahr's voice actor, Ralph Ineson, elsewhere. While there was some debate where Lorath was voiced by Yuri Lowenthal, this is incorrect. This stems from the fact that Yuri Lowenthal previously voiced Lorath in Diablo 3: Reaper of Souls. However, Lowenthal is not returning to voice the character in Diablo 4. Instead, English actor Ralph Ineson is taking up the mantle. Ineson is known for several big roles in games, films, and TV. For example, you might recognise him as Charles Vane in Assassin's Creed 4: Black Flag, or the Green Knight in The Green Knight.
With the full list of Diablo 4 voice actors and cast members, you're ready to get back into the fight against Lilith's demon horde. Find out how you'll be taking the fight to Lilith in the long term using our Diablo 4 endgame guide, covering all the activities and systems in the game.