The Diablo 4 mounts will be your best bet for getting around the dangerous, demon infested world of Sanctuary. However, you won't have access to a trusty steed at the start of your adventure, so you'll no doubt be wondering how to get a mount in Diablo 4. And that's before considering all the different mount armor you can find and use to customize your mount.
You'll make great use of your mount in Diablo 4 once you've unlocked it, as the Diablo 4 map of Sanctuary is surprisingly sprawling. They'll come in especially handy if you're finding collectibles, such as the rewarding Diablo 4 Altar of Lilith locations, or going on a Diablo 4 world bosses grind, sending you around the map. With the increased mobility, you might also find yourself using your mount as a quick getaway in the Diablo 4 Fields of Hatred PvP zone. If you're planning to jump into Diablo 4 on PS5, Xbox, or PC, then you'll be spoilt for choice when it comes to Diablo 4 mounts.
How to get a mount in Diablo 4
To get a mount in Diablo 4, you must first complete the quest 'Mount: Donan's Favour', where you will gain access to the stables and mount system, and can buy your first horse.
This was confirmed via the beta access and an official Diablo 4 blog post, which gave us the name of the quest when interacting with the stable in Kyovashad.
There are a variety of mounts in Diablo 4, and you can even customize them, such as changing cosmetic armor and various stats of your mount. New and different mounts can be obtained through completing quests, puzzles, challenges, visiting certain locations, and slaying monsters. Thankfully, once a mount is unlocked, it can also be used in all game modes and on all of the characters on your account. This will likely be great news to many hardcore players who will be making several different characters to experience all the Diablo 4 classes as you won't need to reacquire mounts.
An official gameplay snippet posted on Twitter revealed a few of the unique mounts you can acquire, from standard horses, to spirit horses, skeleton horses, and even a lizard-type creature.
Another post detailed more about the vast array of horses available in Diablo 4, displaying 17 different Diablo 4 mounts that players can utilize as they cross through Sanctuary, including the likes of the Spectral Charger which was previously discovered during the recent Diablo 4 open beta.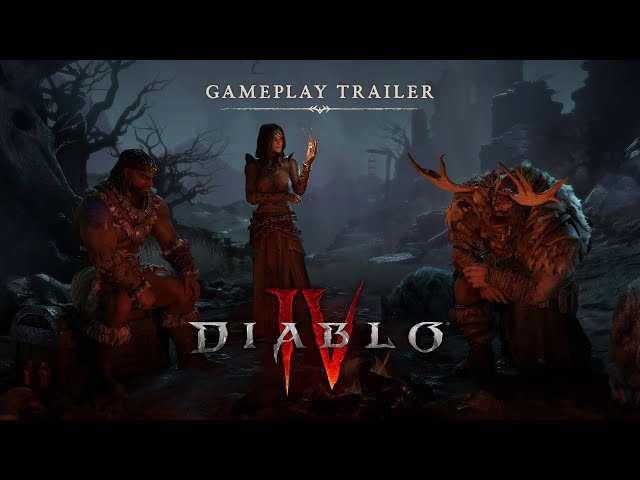 While traversal will be the main use of mounts in Diablo 4, you can also performing de-mounting attacks that are capable of great AoE damage. So, when you are up against a large crowd of monsters, you can dive headlong into the fight by leaping off your mount.
Since they were first revealed in the 2019 Diablo 4 announcement gameplay trailer, fans have been clamoring for information on mounts, especially as this is the first time mounts will be featured in a Diablo game.
Diablo 4 mount customization
Once you have access to the stables, players can customize their mounts. Diablo 4 mount customization includes:
Mount armor
Mount trophies
Horseshoes and hoof plates
This gives players lots of options to customize their mount, alongside earning completely new and unique mounts. There will be an array of different armor you can equip on your mount, mount trophies, and horseshoes. While lots of this will be cosmetic, horseshoes and hoof plates are supposedly used to increase the speed of your mount. As for the mount trophies, these can be equipped to the saddle and can display feats of achievement. For example, players could earn the Cry of Ashava mount trophy from defeating Ashava during the Server Slam weekend.
And that's all there is to know about Diablo 4 mounts, including how to get a mount in Diablo 4, and the customization options available to you. Once you've got a mount and bonded with your new best friend, start working towards the best Diablo 4 build for your chosen class.