2023's Xbox Games Showcase was a good one, wasn't it? During the presentation, Xbox offered us a new look at 27 upcoming Xbox games – with 21 of the games shown either already available alongside some of the best Xbox Game Pass games, or available when they launch on the service. However, with prior confirmation that Xbox was ditching the 'within 12 months' rule from last year's presentation, how many of these games are actually coming out this year? Well, the Starfield gameplay deep dive – from after the main Xbox Games Showcase – tells us that Bethesda's new space RPG is dropping this year, but what about the rest of them? Well, you'll be shocked to learn that only five of the games shown are coming in 2023 – bar Starfield.
Now, we know what you're thinking – and you're right. That really isn't that many games, from what we were shown, anyway. If you want to get stuck into the mathematics of it all, that works out at around 29% of the games shown are coming out this year. If you include expansions and DLCs, that goes up to around 52% – which, is better.
Of course, that doesn't mean we're not going to see a few more games from the Xbox Games Showcase launch within 12 months of the presentation – before June 2024. We know the Star Wars Outlaws release date is dropping in 2024, too, and we know the Avowed release date is coming up next year, as well.
However, quite a few of the projects shown weren't even presented with a 2024 release window attached. The Clockwork Revolution release date is coming "in due time", and Playground Games' Fable revival has only just revealed that Travel Man and IT Crowd actor Richard Ayoade is involved.
If you want to know what Xbox Games Showcase games are actually releasing in 2023, you can find a list – and release date details – down below: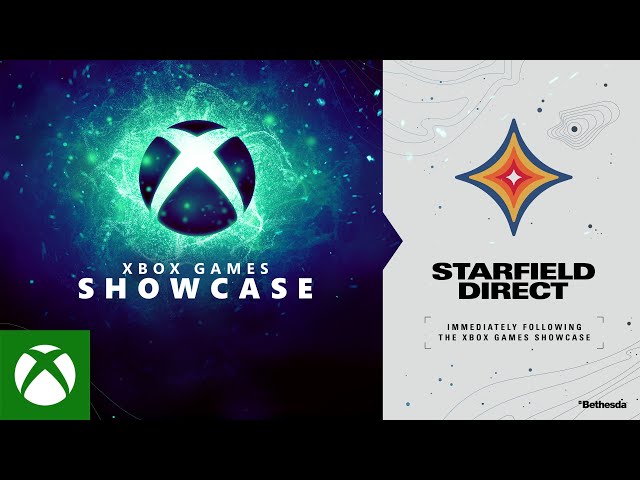 We know that isn't too many, but the Xbox Games Showcase did share new information on updates and expansions to existing games, too. So, there's still quite a lot to look forward to. Here's all the expansions and updates, shown during the Xbox Games Showcase, coming in 2023:
Okay, we're not here to tell you whether that's good enough from Xbox, or not – we'll leave that up to you. However, if you're looking for a comparison, around 52% of the games shown at PlayStation's latest showcase – in May 2023 – are due to release by the end of the year. That includes the Spider-Man 2 release date, the Alan Wake 2 release date, and the Assassin's Creed Mirage release date. So, while there weren't as many surprises at the PlayStation Showcase, there were more games we can expect to play before 2024.
However, quite a few of the games shown at both presentations – and during the main Summer Game Fest showcase earlier in the month – are going to be available on multiple platforms. So, you really don't have anything to worry about.
It's also remembering that annual releases like the F1 23 release date, the Madden 24 release date, and the EA Sports FC release date all fall before the end of the year. So, it's not looking quite as bleak for Xbox players as the numbers might suggest. You'll still have plenty of stuff to play on your Xbox Series X|S – and, don't worry, there's still going to be some games on Xbox One consoles, too. Just, not as many.