Microsoft's 2023 Xbox Games Showcase started with an absolute banger of a game; in fact, it's a title that could very-well be one of the best Xbox games available when it drops. If you're wondering what game we're on about, it's of course Playground Games' long-rumored Fable revival. Interestingly, iconic Travel Man and IT Crowd actor Richard Ayoade appears to be the latest in a long-line of incredible British celebrity talents joining the Fable series as one of the voice actors – and we can't wait to see what this game is going to be all about.
Fable is a game we've all been waiting a long time to find out more about and, thanks to Microsoft's latest Xbox Games Showcase, we finally know a little bit about it. From what we can tell from the limited footage we saw, Richard Ayoade plays a giant-type creatue who likes his vegetables, and the character that looks like they might be the playable protagonist – although, we can't confirm that – appears to be miniscule in comparison.
Unusually, this isn't ground the Fable series has covered before, and it's certainly intriguing. We don't know if this game is going to fully reinvent the series we know and love – or just tack on something new to the existing universe. However, we want to know more.
If you're wondering what we're in for, you can check out the reveal cinematic – which is all in-engine footage – below: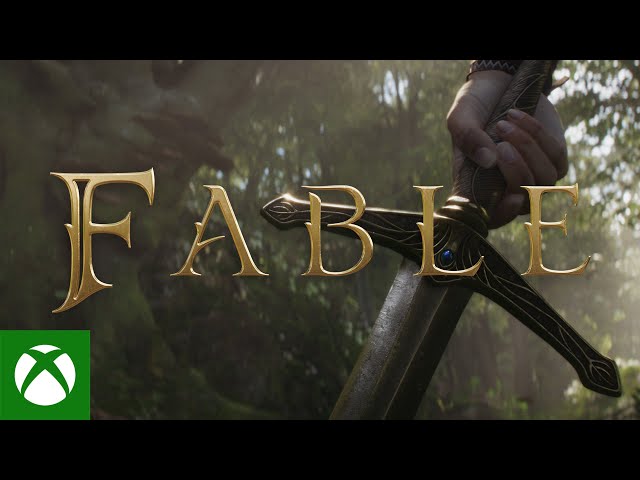 Yeah, you don't need us to tell you this is going to be an interesting one. It certainly looks like Playground Games' revival is keeping Lionhead Studios' iconic Fable charm – and we can't wait to see if there will be any retruning characters from the original trilogy.
Is this going to be one of the best games of all time? Well, maybe – but, it certainly could be one of the best Xbox RPG games out there when it drops. We don't know whether it'll be available on PlayStation consoles just yet, but we will find out more about it soon – with any luck. You can find out more about the best PS5 RPG games here, though, if you're looking something to play.