When is the Alan Wake 2 release date? Alan Wake 2, the sequel to Remedy Entertainment's spooky action-adventure game Alan Wake, is coming and we can't wait to jump back into the fictional town of Bright Falls with our favorite thriller writer. If you're wondering when the Alan Wake 2 release date is, you're not alone – the 2010 release has a cult following that, after Control, is eager to know what happens in the next chapter of this incredible story.
In a PlayStation Blog post announcing the sequel, Sam Lake, Remedy Entertainment's creative director, has expressed that Alan Wake 2 is going to be a survival horror as opposed to an action game with elements of horror, so fans can expect something a little scarier when Alan Wake 2 arrives, hopefully giving it a place as one of the best horror games. However, the question still remains: when does this highly anticipated title actually come out?
Alan Wake 2 release date
The Alan Wake 2 release date is Friday, October 27, 2023, on PS5, Xbox Series X|S, and PC, as confirmed in a gameplay trailer following a ten-day delay. The game is a digital-only release, and will not be on PS4 or Xbox One.
Originally, the release date was set for October 17. However, in a recent tweet from the Alan Wake account, the game has been delayed due to the number of games releasing in October, with Remedy stating "We hope this date shift gives more space for everyone to enjoy their favorite games".
An October release date was actually leaked ahead of the announcement by one of the Alan Wake 2 voice actors, Matthew Porretta. During an interview on the Monsters, Magic and Madness podcast, the voice of the titular character claimed that Alan Wake 2 would come out in October, which of course is now confirmed.
Alan Wake 2 trailers
When Alan Wake 2 was announced at The Game Awards in December 2021, we got a glimpse at the tone of the game through its reveal trailer. You can check that out below: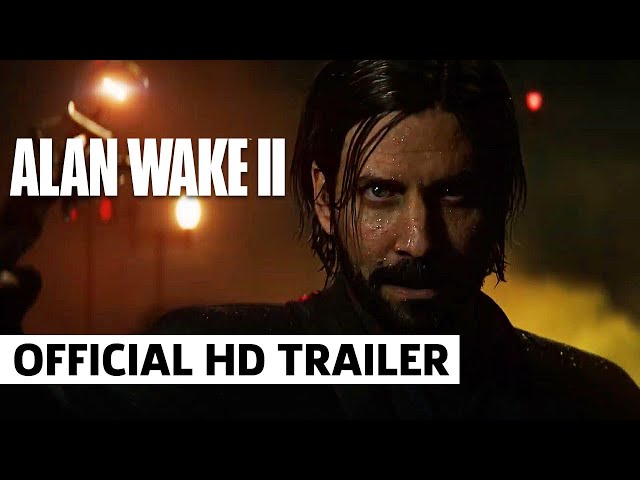 This trailer confirms that both Ikka Villi and Matthew Porretta are returning to bring the iconic character to life – and that it takes place not long after the first title (as far as we can tell, anyway).
Summer Game Fest 2023 showcased even more Alan Wake 2, with brand new gameplay of the new protagonist, Saga:
Saga can be seen walking around a dark and eerie forest with her trusty torch and sidearm at the ready. Shortly after, she comes across a decrepit house where she is promptly ambushed by an imposing figure in a deer mask. That's about all this trailer shows, besides another brief look at the characters, including the titular Alan Wake.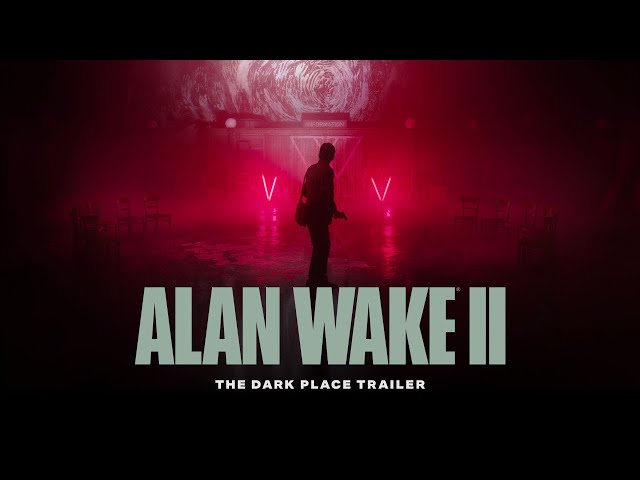 In the Gamescom 2023 trailer, we got a glimpse at the live-action scenes and how they are creatively weaved into the gameplay. Alongside this, we also saw entirely new gameplay sequences that pull us even further into the horror mystery at the centre of the narrative. In fact, some of the visuals looked similar to Remedy's previous work, Control, which bended reality. It looks as though it's experience with Control's creative and haunting setting has been a big influence on Alan Wake 2, capturing a similar atmosphere.
Alan Wake 2 gameplay
The game is a fully-fledged survival horror game, rather than a horror action game like the original Alan Wake on Xbox 360, marking Remedy's first survival horror game. We got a look at some of the horrors in store in a gameplay trailer which showed off just how Remedy is approaching the genre.
In the trailer, we get to see Saga Anderson, who is another playable character alongside Alan. In fact, as revealed at Summer Game Fest 2023, Alan Wake 2 is a "50/50 split" between Saga and Alan as the two playable characters. You will be able to switch between them at given points in the story, letting you learn more about both protagonists.
As for Saga's story, this centers around a murder investigation, with Saga accompanied by Alex Casey. A string of ritualistic murders has threatened Bright Falls and the small-town community is being assisted by FBI agent Anderson who is investigating the murders. During her mission, she discovers pages of a horror story that begins to come true around her and leads her to the events of Alan Wake, the horror writer who went missing 13 years ago.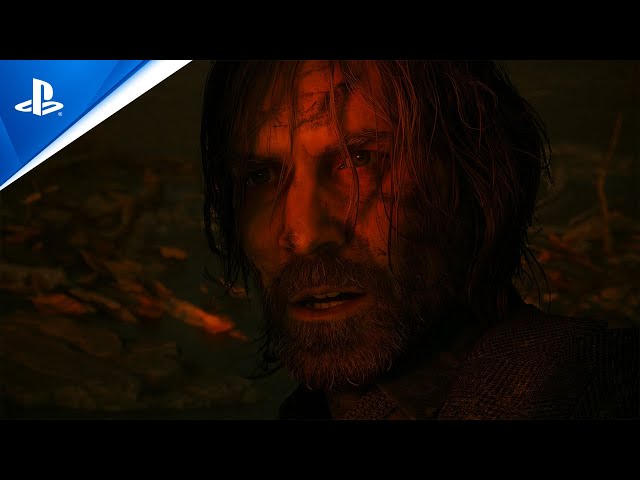 Although Alan Wake 2 is a sequel, Remedy doesn't expect you to have done all your homework beforehand. At Summer Game Fest 2023, Remedy described the game as a standalone experience, especially thanks to the introduction of Saga Anderson, a new protagonist for players to get to know.
Well, that's everything we know about the Alan Wake 2 release date and the game itself. If you want to get clued up on what's going on, check out Alan Wake Remastered now. If you're looking for something else to play in the meantime, here's what you need to know about the best Xbox horror games and the best PS5 horror games here.