Alan Wake 2, the sequel to Remedy Entertainment's spooky action-adventure game Alan Wake, is coming and we can't wait to jump back into the fictional town of Bright Falls with our favourite thriller writer. If you're wondering when the Alan Wake 2 release date is, you're not alone – the 2010 release has a cult following that, after Control, is eager to know what happens in the next chapter of this incredible story.
In a PlayStation Blog post announcing the sequel, Sam Lake, Remedy Entertainment's creative director, has expressed that Alan Wake 2 is going to be a survival horror as opposed to an action game with elements of horror, so fans can expect something a little scarier when the Alan Wake 2 release date arrives.
However, the question still remains: when does this highly anticipated title actually come out? Keep reading to find out exactly what we know about this game's release date, the latest trailers, and any gameplay footage we have.
Alan Wake 2 release date rumours
At the moment, we don't have a specific release date to talk about. However, we do know that Alan Wake 2 is going to be released in 2023.
This information was revealed when Alan Wake 2 was announced in December 2021 – however, we don't know anything more about when to expect it just yet.
Alan Wake 2 trailers
When Alan Wake 2 was announced at The Game Awards in December 2021, we got a glimpse at the tone of this game through the Reveal Trailer. You can check that out below: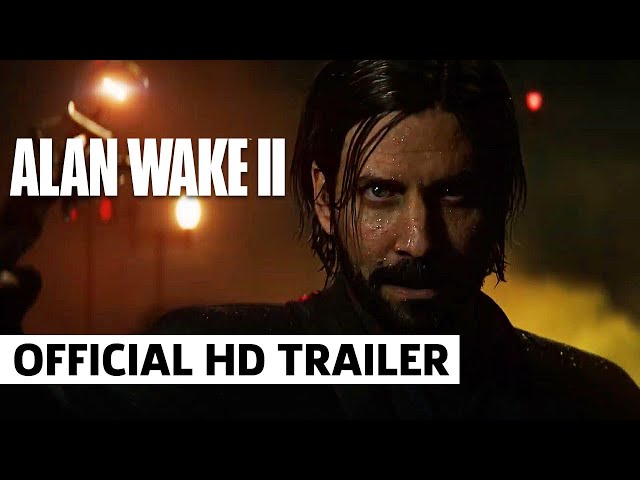 This trailer confirms that both Ikka Villi and Matthew Porretta are returning to bring the iconic character to life – and that it takes place not-long after the first title (as far as we can tell, anyway).
Alan Wake 2 gameplay
At the moment, we don't have any Alan Wake 2 gameplay to look at. However, we do know that Alan Wake 2 is going to be a third-person game, just like the first one. This information was confirmed by Sam Lake in the following tweet:
Thank you for being as excited about Alan Wake 2 as we are ❤️🔥🔦. A couple of easy clarifications before we go dark to continue the work. Yes, this is a 3rd person game. Yes, both Ilkka Villi and Matthew Porretta return in the role of Alan Wake. #AlanWake @alanwake @remedygames pic.twitter.com/8UvzXGgKdE

— Sam Lake (@SamLakeRMD) December 14, 2021
Well, that's everything we know about the Alan Wake 2 release date and the game itself.
If you want to get clued up on what's going on, check out Alan Wake Remastered now. If you're looking for something else to play in the meantime, here's what you need to know about the best Xbox horror games and the best PS5 horror games here.