Developer Remedy Entertainment just doesn't give its characters a break. While fans look forward to the Alan Wake 2 release window, we're often thinking about the harrowing endeavors that the Max Payne, Control, and Alan Wake franchise have presented us. But the terror isn't going away time soon, as the voice of Alan Wake himself (Matthew Porretta) gives an update on the Alan Wake 2 release date.
Appearing on the Monsters, Magic and Madness podcast, Matthew Porretta discusses his acting career and of course, the forthcoming Alan Wake sequel. "I've been working on it, that's supposed to come out in October [2023]. We're in the middle of working on it now. I was just in Finland this last week, that's where the company is from. Remedy, they're amazing people," says Porretta regarding the Alan Wake 2 release window.
Developer Remedy Entertainment hasn't officially confirmed whether this is the case, but development on the title has rolled along at a promising pace, according to a Remedy Entertainment investor report. With the game rooting its story in all things creepy, an October release window would certainly suit the atmosphere of Alan Wake 2.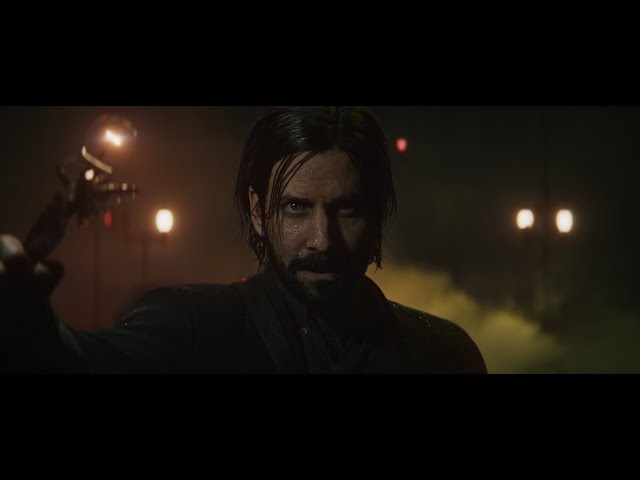 We have a feeling Porretta might be getting a visit from the Remedy police (or the Federal Bureau of Control) if this claim comes to fruition. Best keep your torch handy, Porretta. Speaking as to how he landed the role of Alan Wake, Porretta explains he "went and auditioned for this job 13 years ago […] then six months later my agent called me up and was like 'hey do you remember that video game you went in' and I was like 'no'."
Despite jokingly not remembering the audition, the actor was surprised to learn he landed the lead role in the Remedy title. After over a decade, Porretta still "loves" the character, and the voice "just kinda came out" when he was developing his approach to Wake's vocal tone. Sadly, Porretta can't reveal much more about Alan Wake 2, but he ensures players it will live up to its predecessor's standard.
Alan Wake 2 was first revealed during The Game Awards in 2021, and hype for the title is understandably high. For years the first Alan Wake game remained an Xbox and PC title before finally getting its long-awaited PS4 and PS5 release with the arrival of Alan Wake Remastered. It even received a Nintendo Switch port, making the mysteries of Bright Falls accessible while on the move.
With so many upcoming PS5 games on the roster for 2023, Alan Wake 2 is definitely a game not to miss out on.