There are several XDefiant Factions to be excited about, especially if you're a long-time fan of Ubisoft games. From super spies to freedom fighters, Ubisoft's free-to-play shooter brings their titles together for an action-packed multiplayer experience. Find out all the Factions you can play as right now in XDefiant.
If you just can't get enough of XDefiant then look no further. Find out when you can jump in with the XDefiant release date and how you can pick it up with XDefiant free to play. And if you've got friends on other platforms, it's worth knowing all there is to know about XDefiant crossplay and cross-progression.
All XDefiant Factions
The XDefiant Factions are:
Libertad – freedom fighters (Far Cry)
Phantoms – future soldiers (Ghost Recon)
Echelon – super spies (Splinter Cell)
Cleaners – pyro technicians (The Division)
DedSec – cyber attackers (Watch Dogs)
If you're a long-time fan of Ubisoft games then you'll no doubt recognise these groups. Each Faction comes from a popular Ubisoft series and their playstyle reflects this. For instance, the Phantoms come from the Ghost Recon Series and are futuristic soldiers with advanced technology specialising in battlefield control. This gives this Faction and its classes defensive and tanky abilities. On the other hand, Echelon, from Splinter Cell, are expert covert operatives adept in reconnaissance and subterfuge. As such, the Echelon classes excel at utility and stealth.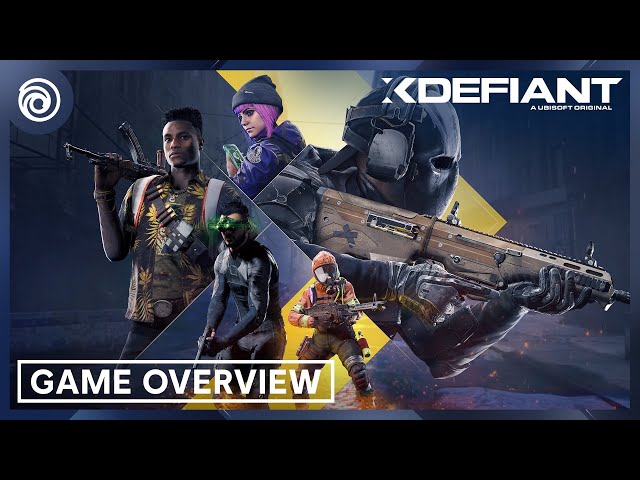 When you get into a match you can pick whichever Faction and class you would like, since it's not representative of your team. Mix and match Factions within your team to be able to effectively control the battlefield and win the match.
And that's all the iconic teams represented in the XDefiant Factions list right now. It's possible that Ubisoft could add more factions later down the line, so we'll keep this guide updated with the latest on this exciting arena shooter. In the meantime, don't miss out on the XDefiant Twitch Drops that can give you exclusive in-game rewards.