When is the XDefiant release date? For first-person shooter fans, XDefiant is one of the most exciting new games of the year. Rivalling Call of Duty multiplayer with its team-based action, Ubisoft's next competitive title is shaping up to be a great experience when the XDefiant release date rolls around.
After a few open and closed betas, we're now on the home stretch for XDefiant. From what we've played, and from what other players are saying, this could be one of the best competitive FPS titles once it finally arrives. It's also destined for a spot on our free shooting games list, as the game will be free-to-play for everyone. But when will you finally be able to put together your best XDefiant loadout and start beaming? Here's the latest info.
XDefiant release date
According to executive producer Mark Rubin, the XDefiant release date will arrive at some point between mid-September and mid-October, 2023. Ubisoft initially said XDefiant would arrive in "Summer 2023" for PS5, Xbox Series X|S, and PC, but there have been delays in getting it out the door.
In a recent blog post, Rubin explains why Ubisoft has been struggling to release the game, despite it seeming in very decent shape during its public beta in the summer. In a nutshell, XDefiant was submitted for first party approval (first parties being the platform providers like Sony and Microsoft) but failed. While Ubisoft appears happy from the state of the game from a gameplay perspective, it did not pass a QA sweep that looks at whether the game will run as intended on the major platforms.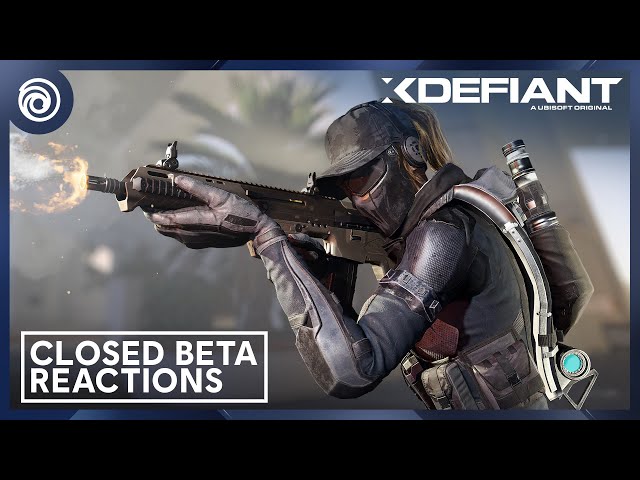 "At the end of July, we started [the platform approval] process, and we got our first results back by mid-August, which was a Not Pass," says Rubin in a blog posted on September 11. "We realized then that we had more work related to compliance than we had anticipated. If it had passed, then we would have been able to ship at the end of [August]. But it didn't and so we have spent the last 3-4 weeks fixing those issues and getting ready to do another submission.
"We are currently in the [Candidate Master] prep part of that process and will hopefully be submitting to first parties in a little less than 2 weeks. If that passes cleanly, then we could be looking at a mid-to-end of September release. There is however a likely scenario where we get a conditional Pass meaning we have to do a Day 1 patch with some final fixes to ensure compliance. If we do need to do a Day 1 patch, then that pushes our date out to early/mid-October."
So, as you can see, things really haven't been straightforward. While that's concerning in of itself, what could be more problematic for XDefiant is that if it does release in October, it will be going in direct opposition with the Call of Duty MW3 beta dates.
There was initially hope that XDefiant would be in players' hands by now. At the end of July 2023, YouTube star Ludwig 'ludwig' Ahgren announced that XDefiant will be a featured game in his upcoming 'World's Greatest' tournament, sparking suggestions that the game would release by the time the event starts on September 2, 2023. However, the tournament used an older build of the game.
The release of the game for last-gen consoles was quietly delayed too earlier this year. In a tweet from the official XDefiant account, Ubi confirmed that the team is working on last-gen platforms for post-launch.
While XDefiant has been delayed, it is still tantalizingly close. It is somewhat concerning that a studio and publisher the size of Ubisoft submitted a game for approval that got rejected, considering how many games they've released on all platforms in the past. However, the betas have at least reassured that XDefiant will be tight from a gameplay perspective.
There's also recently been news on XDefiant crossplay, which you can check out for yourself in our guide. Below you can see all the content that will be on offer at launch, and further down this guide you can see the full Year 1 Roadmap for XDefiant too.
XDefiant gameplay
At its core, XDefiant is a 6v6 arena shooter that looks to deliver a "fun arcade FPS experience", according to Rubin. At launch, the game will have five XDefiant factions – each faction is based off of a well-known Ubisoft IP, including Far Cry and The Division. Each faction is home to two classes, meaning there are ten classes in total at launch. Each class comes with a unique set of abilities, covering everything from improved healing, to putting up barriers, to scorching opponents with a flamethrower.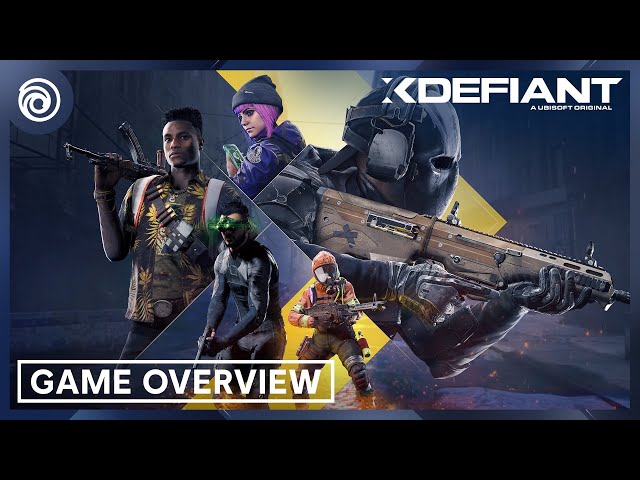 XDefiant also has a loadout system, similar to what we see in recent Call of Duty games. Crafting the best loadouts possible will be essential in conquering the XDefiant meta and securing a victory in any game mode.
Speaking of game modes, there are several for you to dive into, which range from FPS staples like Domination to modes with shifting objectives like Escort (similar to the mode of the same name in Overwatch).
To get a sense of what a game of XDefiant looks and feels like, check out some gameplay below from Call of Duty content creator 'Faze Booya'.
Suffice to say, XDefiant looks to have a bit of everything that FPS players will love, while trimming a lot of the fat we tend to see in modern arcade shooters – we're looking at you, Call of Duty. Though it's clearly taken inspiration from its genre-mates, the inclusion of familiar factions shows that Ubi is trying to shake up the formula in its own way.
XDefiant roadmap
When the XDefiant release date does arrive, the game will come with plenty of content to get stuck into. There will be 24 weapons, 14 maps, five game modes, and five factions. When it launches, there will be a short "six-week pre-season", according to Rubin, where all of this content is playable.
However, soon after launch, XDefiant will begin to rollout its live service content, and the Year 1 Roadmap for XDefiant is packed with content. Over the course of that year, the game will get four "meta-changing" new factions, 12 new weapons, and 12 new maps on top of all of that base game content.
Is XDefiant the 'CoD killer'?
While many have been quick to draw comparisons between XDefiant and Call of Duty due to their gameplay similarities, some even referring to Ubisoft's offering as a potential 'CoD Killer', it's not that simple.
CoD is one of the biggest media franchises in the world. In fact, Pokémon is the only franchise originating from videogames that outstrips it. At this point, it would take something seismic to knock CoD off of its perch. With that said, competition within the market is always good and, if anything, XDefiant could push CoD to iterate better in the future should it become a popular alternative – though this remains to be seen.
From a gameplay perspective, while XDefiant has been hailed for its back-to-basics approach to the arena shooter genre, CoD's greatest draw nowadays seems to come from its battle royale game mode, Warzone. Looking at the player counts for Warzone vs Modern Warfare 2, courtesy of PlayerCounter, the BR comes out well ahead. As such, even if XDefiant puts a dent in the MW2 multiplayer player base, Warzone itself should remain unscathed.
As a final point to put the matter to bed, Ubisoft itself has even said it doesn't intend to compete with CoD – or any other game for that matter. Speaking to The Loadout as part of a recent interview, Rubin says that XDefiant is "not a killer of any game because what we're working on is not the same as other games. As a fast-paced arena arcade shooter, we believe that XDefiant is different enough from other games that it will build its own fanbase, as opposed to taking players away from other games."
That's everything we know about the XDefiant release date. Until you can finally play the game, why not check out the best PS5 FPS games and best Xbox FPS games you can pass the time with? Hopefully it won't be too much longer.