Your first taste of XDefiant during its closed-beta may have felt familiar to Call of Duty at its best, with sleek movement and the best XDefiant guns guiding you through battle. Ubisoft isn't interested in sending games like MW2 to their demise, though. Executive producer Mark Rubin runs The Loadout through the game's attitude toward new players.
"We want people to play our game because they love it, not because they don't like another game. We're making a game that happens to be in the same genre, so comparisons will naturally happen," Rubin explains. Ubisoft has been clear on XDefiant's intent to steer away from the norm, with choices like leaving a Warzone-like battle royale out of its experience. Instead, the intent is to co-habit the same space with its own goals.
Rubin says that XDefiant is "not a killer of any game because what we're working on is not the same as other games. As a fast-paced arena arcade shooter, we believe that XDefiant is different enough from other games that it will build its own fanbase, as opposed to taking players away from other games."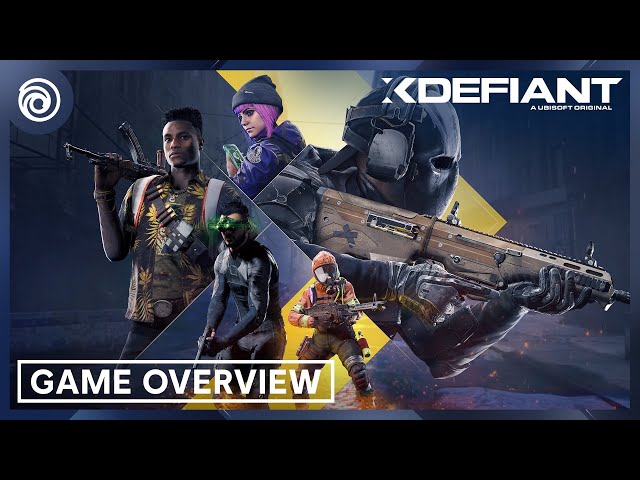 This ethos weaves itself in XDefiant's arcade shooter approach, too, according to Rubin: "It was always intended to be an arcade shooter. It was never going to be a tactical shooter." However, XDefiant does call upon the expertise of Call of Duty pros like Patrick 'ACHES' Price.
Alongside Jonathan 'Pacman' Tucker, the two COD connoisseurs provide valuable guidance for fine-tuning gameplay. On ACHES' contributions, Rubin expresses his admiration, saying that "it's been amazing having him on our team. His breadth of knowledge and experience is such a great thing to have, along with his design chops."
ACHES and Pacman work as a dynamic duo aims to "highlight some of the nuances that we [Ubisoft] don't typically see, which helps us in improving the game in this genre […] that's not to say that this game is specific to esports players only. XDefiant is still a game for all players, from casual players to seasoned FPS players."
Alongside gathering additional feedback from "esports competitors", XDefiant diverts away from its FPS rivals, largely due to its multiple-franchise core.
Blending several Ubisoft IPs together isn't an easy task, with Rubin comparing the creative process to meddling with "crime scene corkboards with the photos, strings and thumb tacks" in the studio. By tracking everything from Splinter Cell to Watch Dogs on this board, Rubin emphasizes that XDefiant is about having "mechanics that support our gameplay, while celebrating what factions were in their original IPs."
"For us as designers, the fun part is delving into those different IPs and pulling out things that can surprise our players. That's our goal, to do the unexpected and change gameplay every season."
You can look forward to experiencing this yourself when the XDefiant release date emerges, but for now, get up to speed with the aforementioned XDefiant factions and their abilities.