Following months of leaks, rumors, and now official news, 2023's Call of Duty MW3 multiplayer is looking to build upon the successes of the previous entry with new systems, new weapons, new maps, and even fan-favorite CoD maps making a return. So, here's everything you need to know about Modern Warfare 3 2023 multiplayer based on the latest information, including news maps, game modes, and other important details. We've even got a glimpse at the very first gameplay of multiplayer in action.
MW3 multiplayer will also improve on many of the issues players have felt over recent months with Modern Warfare 2. MW2 has been commercially successful but hasn't been without its fair share of criticism. With multiplayer being the defining experience of any annually-released Call of Duty game, many are hoping that Modern Warfare 3 hits the right note. We'll know for certain once the MW3 release date and MW3 beta arrive and players can dig into the multiplayer experience. So, get your MW3 pre-order in if you fancy, as here's everything we know so far.
Call of Duty MW3 multiplayer
Call of Duty MW3 (2023) multiplayer will build upon the structure of MW2 with overhauls to the Perk system, new health and mini-map features, alongside new maps, remastered maps, Gunsmith updates, and new weapons.
Firstly, Modern Warfare 3 will be building upon the foundations of MW2, so, don't expect MW3's overall gameplay experience to be drastically different.
Instead, Activision looks to be offering some significant enhancements to the supporting systems, such as Perks and the Gunsmith, while also adding the expected array of new maps, weapons, and modes. If these updates are well-received by the community, MW3 multiplayer could easily be one of the best competitive FPS games in recent years.
We also know that all your weapons, camos, Operators, and purchased bundles will carry forward into MW3 multiplayer and Warzone. Yes, that means the MW3 guns and weapons list features not only the staggeringly large arsenal from the previous entry, but also several new ones.
You'll be pleased to known then, that your progress with these weapons, camos, and attachments are also intact. That means veterans won't have to re-earn and grind out everything all over again and can instead focus on the new additions. Check out MW2 to MW3 skins transfer and MW2 to MW3 camos transfer to learn more.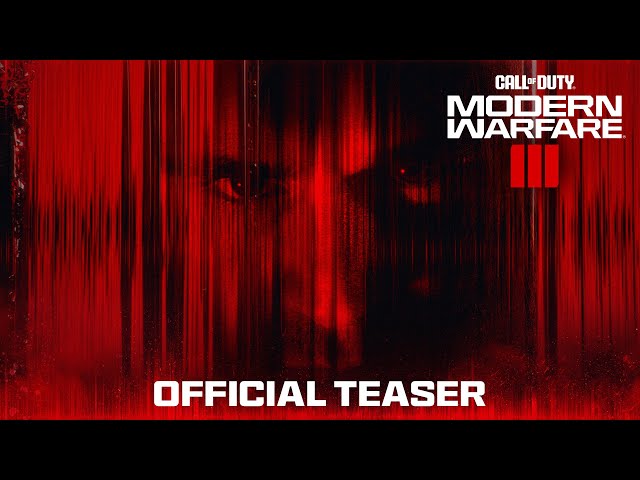 To find out more about all the important elements of MW3 multiplayer now that the MW3 reveal has come and gone, read on below to not miss out.
MW3 multiplayer gameplay
Overall, Call of Duty MW3 multiplayer is much faster than recent entries in the series, which sought to slow everything down with long animations and a blazing fast time-to-kill rewarding a slower playstyle. Well, from our first glimpse at MW3 multiplayer gameplay, which you can see in the video below, it looks like a radical shift.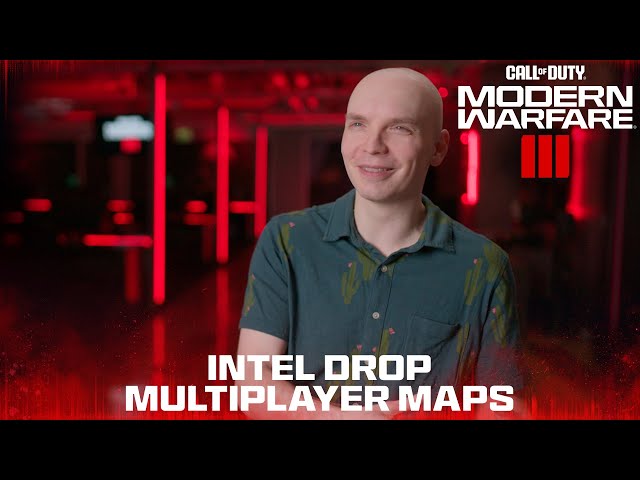 The most substantial gameplay snippet showcases a player traversing Highrise, one of the many remastered MW2 (2009) maps in the upcoming game. Here, we see the player clambering, climbing, and jumping up to ledges and over lines-of-sight with much greater speed and fluidity that the previous game in the series.
Moreover, this goes to show how different the gameplay will feel even on the slate of remastered maps from MW2 (2009). If you've played the original version of Highrise, then you'd know that you couldn't perform these feats of agility over a decade ago. So, even long-time fans have something fresh to look forward to.
MW3 multiplayer maps
Modern Warfare 3 multiplayer will include several new and exciting maps to play on in the competitive modes, as is standard for each new Call of Duty title. However, MW3 multiplayer will also feature remastered maps from the original, widely-beloved Modern Warfare 2.
After the official reveal event, these MW3 maps were confirmed to be on the way, featuring all original MW2 (2009) maps remastered, as well as four new Ground War/Invasion maps, and one War Mode map.
The remastered maps were teased ahead of the reveal through the official COD WhatsApp account that had been teasing upcoming features. Texting the name of any original MW2 map to the number would result in a confirmation message accompanied by a pin emoji, signifying it's return. So, that means MW3 will let you settle beef in one of Modern Warfare 2's best maps and more.
It's surprising to see MW2 maps remade in this title, rather than the MW2 2022 game. However, given MW3 was reportedly going to be an expansion on the previous game, it makes more sense as to why we could be seeing these maps now. Furthermore, it's also to celebrate the 20th anniversary of Call of Duty with many of the greatest hits. However, given the namesake, it's a shame to not see MW3 maps from the 2011 game make a comeback, such as Resistance and Hardhat.
While MW2 has subtly remade various maps before by including them within Ground War and Warzone maps, such as Terminal and Highrise, the MW3 maps are faithful remakes of the originals. So, if you're looking for a nostalgia trip, MW3 multiplayer should do just that. Though, with all the changes to the series since the original rendition of these maps, such as new movement systems, weapons, and attachments, even remastered maps will offer a radically different experience than what you might expect.
MW3 multiplayer game modes
We also know many of the MW3 game modes we can expect in multiplayer, including:
Team Deathmatch
Deathmatch/Free-For-All
Domination
Headquarters
Hardpoint
Control
Search and Destroy
Gun Game
Ground War
Invasion
War Mode
Cutthroat
These modes have appeared in nearly all modern COD games so it's not surprising to see them return in MW3 multiplayer. However, one mode in particular stands out – War Mode from COD WW2 (2018). That's right, War Mode is finally making a return in MW3 multiplayer in 2023.
Whether some of the new game modes introduced in more recent games will return is currently unknown, such as Bounty from Modern Warfare 2 (2022) or Cyber Attack from Modern Warfare (2019). Since Modern Warfare 3 is a continuation of these titles, we'd expect them to make a return as MW3 modes, though it wouldn't be the first time a mode was axed in a sequel, especially more niche modes.
MW3 multiplayer Perk overhaul
MW3 multiplayer will introduce a new Perk system, while also returning many of the classic Perks to the series, as confirmed in a blog post by Activision.
The biggest change is that Perks will no longer have to be earned during a match, returning to the approach of older games in the series where Perks are permanent effects in your loadout. However, there's also the new Covert Sneakers Perk that allows for silent movement, and the return of Ghost.
As the official blog notes, there will be a "new Combat Vests and Perk system for customizing your Multiplayer Operator". In this system, each gear item offers a Perk, with gear types restricting which Perks can be equipped. For example, the Ghost Perk is expected to be a boots effect. Meanwhile, gloves, vest, and helmet gear options will offer different Perks.
Since Perks have always been separated into categories to restrict your selection, this should function similarly to previous systems we've seen in the series. Nevertheless, there's potential for gear items in MW3 multiplayer to revolutionize the gameplay and Perk system, despite returning the traditional Perks and functionality during a match. This change will have a large impact on builds and loadouts, as Perks often form the backbone of the setup outside of your weapons.
New Tac-Stance movement
The official blog also revealed that there would be a new Tac-Stance movement system in MW3 multiplayer and a series of tweaks to player movement. This includes:
You can slide cancel
You can cancel partial reloads
Mantling is faster and you can mantle while sprinting
You can fire during and immediately after sprinting
Tactical Sprint durations are increased
Tactical Sprint recharges while sprinting
New Tac-Stance suited for close-quarters
These should all make MW3 multiplayer a much faster and more responsive experience, especially compared to MW2 which can often feel quite sluggish.
After-Market Parts
As detailed in the blog post, MW3 multiplayer will feature "new After-Market Parts for unparalleled Gunsmith customization". What these are exactly is unknown as of yet, though they sound like powerful attachments that could come will huge bonuses, but also large downsides that make you weight up the risk and reward. Nevertheless, After-Market Parts are set to be a great addition to the Gunsmith that will hopefully add more diversity to builds and loadouts in Modern Warfare 3.
Health changes
Call of Duty MW3 multiplayer will feature increased health and a lengthening to the time-to-kill (TTK) overall, except in Hardcore modes.
With base health now increased to 150 and a reduced headshot multiplier, the TTK has been significantly increased. This should allow for more counter-play and, hopefully, a less frustrating experience overall with more time to return fire.
Classic mini-map
MW3 multiplayer will also see the return of the classic mini-map behaviour seen in older Call of Duty titles. In multiplayer, the map will feature red dots indicating when an enemy is firing an unsuppressed weapon. Not only does this make suppressors more impactful, but it's also a great tool for tracking down enemy players nearby. With how tricky it can be to identify players in MW2, and likely MW3, this is a much appreciated change.
And that's all there is to know about MW3 multiplayer right now. Based on all the latest news and leaks, Call of Duty Modern Warfare 3 (2023) could take a spot among the best FPS games. If all goes well, these numerous updates and new content will draw in many fans that were vexed by the changes made in MW2 and found the subsequent seasons lacking.