An operator is only as good as they're tools, and the Call of Duty MW3 guns will help you get the advantage in battle. From assault rifles perfect for balanced firefights, or sniper rifles for picking off enemies at long range, the various Call of Duty MW3 weapons are worth checking out.
Ahead of the Call of Duty MW3 release date, we know some of the weapons that you'll be able to use and customize to your liking. You may even get a chance to use them in a party with your friends in the Call of Duty MW3 beta thanks to Modern Warfare 3 crossplay. But knowledge is power, so knowing about the various guns before jumping into MW3 multiplayer is definitely worth it.
Call of Duty MW3 guns list
The 24 currently known MW3 guns and weapons are:
AK-556 – Assault Rifle
ANVL-B – Assault Rifle
COG-58 – Assault Rifle
Draekur-556 – Assault Rifle
Holger-556 – Assault Rifle
Kastov-74u – Assault Rifle
Kastov-762 – Assault Rifle
M4 – Assault Rifle
MCW – Assault Rifle
MTZ-556 – Assault Rifle
BAS-B – Battle Rifle
MTZ-762 – Battle Rifle
Sidewinder – Battle Rifle
COR-45 – Handgun
Bryson 800 – Shotgun
CZ Scorpion Evo 3 – SMG
Lach-9 – SMG
SAR-9 – SMG
Striker-45 – SMG
WSP-9 – SMG
AMR-50 – Sniper Rifle
KVB-73 – Sniper Rifle
KVS Terminus – Sniper Rifle
Unnamed Sniper (JP10) – Sniper Rifle
Those are all of the weapons that have either been confirmed through official footage, or leaked for MW3 2023 thanks to a number of sources, including TaskForceLeakers and COD_Perseus. Unfortunately, the images containing these weapons are no longer available online and have been taken down by Activision.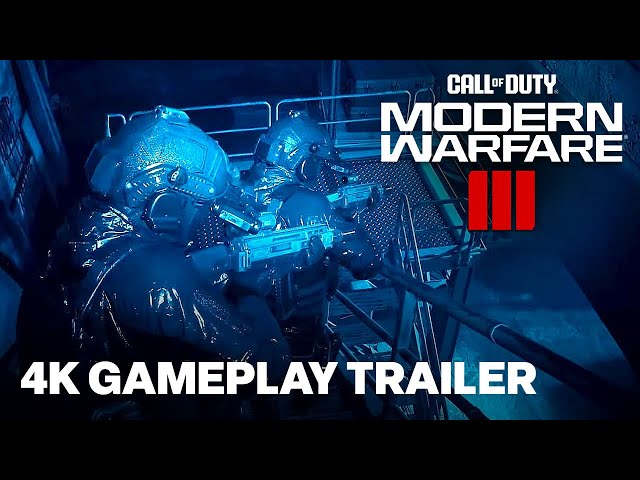 Call of Duty MW3 Assault Rifles
Assault Rifles are the bread and butter of any Call of Duty game. Balanced between fire rate and range, they're always a solid choice to get you started each year.
Considering the AK-556 looks to be like one of the first guns you'll unlock when you first play MW3 2023's multiplayer, we'd imagine that gun is going to be a solid choice, considering the M4 in Modern Warfare 2 is an incredibly balanced gun.
The MCW has a striking resemblance to the ACR in the leaked images, which was a fan favorite during the original MW2. Meanwhile, what looks to be a classic G36 can be seen in the open combat mission gameplay showcased at Gamescom Opening Night Live 2023. This has since been revealed as the Holger-556.
Every MW3 Assault rifle so far:
AK-556
ANVL-B
COG-58
Draekur-556
Holger-556
Kastov-74u
Kastov-762
M4
MCW
MTZ-556
Call of Duty MW3 Battle Rifles
Battle rifles are better fits for mid to long-range firefights compared to assault rifles. Think of them as a middle ground between ARs and Snipers.
It looks like, from the images, the Sidewinder will be the closest battle rifle to an assault rifle, with a build that looks fairly similar to what you'd expect from an AR. The BAS-B on the other hand looks like it will be a great performer for longer-range situations.
Every MW3 battle rifle so far:
Call of Duty MW3 Handguns
Handguns are really reserved for those panicked moments where you've ran out of primary ammo and have nothing else to turn to. In many ways, sidearms are just back-ups. However, for those looking to get all the camo challenges complete, you're going to have to get familiar with them.
Every MW3 handgun so far:
Call of Duty MW3 Shotguns
The kings of close-range warfare, shotguns are the perfect way to deal with enemies who try to invade your personal space. They might not quite give you the same safety net as an SMG due to their typically-low fire-rate – unless it's semi-automatic – but one good shot is usually all it takes for a takedown.
From the open combat mission campaign gameplay, we can instantly see that the Bryson 800 is back again for MW3.
Every MW3 Shotgun so far:
Call of Duty MW3 SMGs
If you prefer getting up close to your enemies and having raw firepower in milliseconds, then SMGs are great. They're hard to control due to recoil and bullet drop the further you are away from enemies, but perfect for close-quarters.
The WSP-9's icon looks oddly similar to the classic UZI gun, a powerfully-fast SMG that focuses more on lots of bullets fast instead of accuracy, while the Striker-45 looks fairly close to a UMP45.
Every MW3 SMG so far:
CZ Scorpion Evo 3
Lach-9
SAR-9
Striker-45
WSP-9
Call of Duty MW3 Snipers
Perfect for one-shotting enemies at long ranges so they can't retaliate, Snipers make up for their lack of fire rate with high-damage bullets and high accuracy.
The best comparison in this list is the AMR-50 with the classic AS-50 originally from Modern Warfare 3 in 2011. This was a semi-automatic sniper that packed a pretty good punch.
Every MW3 sniper so far:
AMR-50
KVB-73
KVS Terminus
Unnamed Sniper (JP10)
Those are all of the Call of Duty Modern Warfare 3 guns that we know about so far. We'll be updating this guide as we get closer to launch with any other guns, including possible seasonal additions for MW3 2023. While you're here, find out whether there is an MW3 early access period so you can play early, or if MW3 features spec ops mode or not. See you soon, soldier.