There's no point in dropping into Vondel or Ashika Island, if you're not using one of the best Warzone loadouts. An elite setup is vital to getting to the top of the leaderboard, as well grabbing yourself some wins along the way. Not only that, but you'll find yourself getting out of tough situations in Warzone Season 6.
Don't worry if you're unsure what makes up a fantastic Warzone build and class, we're here to make it easy for you. This guide breaks down which of best Warzone guns form the foundation of a great loadout, and how the current Warzone meta has shifted the playing field. With superb weapons, perks, and equipment, you'll be leading the pack soon enough.
Best Warzone loadouts
The best Warzone loadouts for Season 6 are:
Kastov 762 loadout with VEL 46 and Throwing Knives
Cronen Squall loadout with ISO 45 and Stun Grenades
MCPR-300 loadout with Lachmann Sub and Proximity Mines
ISO Hemlock loadout with the 45 Round Mag and a pistol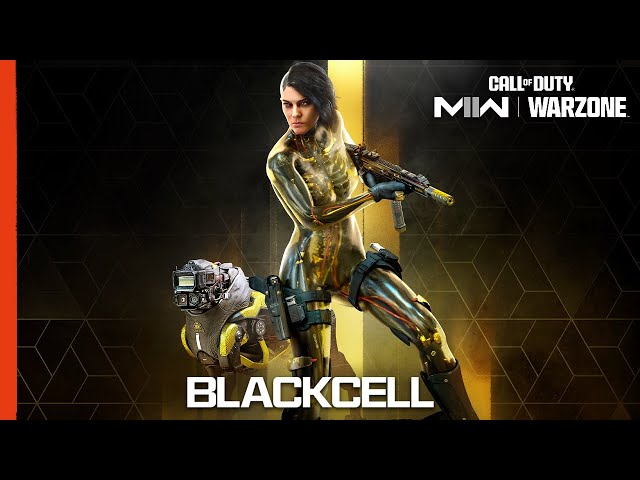 Kastov 762 loadout with VEL 46 and Throwing Knives
We can't stop singing the praises of the Kastov 762 when it comes to the Warzone meta, and neither can players. This excellent evolution of the AK-47 rifle family in the new iteration of Warzone boasts power, if you're willing to sacrifice the fire rate. It is a superb weapon for long-range battles, and well as holding up in mid to close-range skirmishes if you have no other options.
To run this weapon efficiently, you'll need to use the following attachments: Sakin Tread-40 muzzle, AIM-OP V4 optics, Lockgrip Precision-40 underbarrel, KAS-10 584mm barrel. Tuning is down to personal preference, but this next-to-no recoil build will come in clutch across all the Warzone maps.
Alongside it, we recommend running the VEL 46 submachine gun, which has managed to overthrow the Lachmann Sub in the Warzone meta over the last few seasons. The VEL 46 gives you the speed to decimate foes in your closer proximity, compensating for the Kastov's slower firing rate. Equip it with these attachments: XTEN RR-40 suppressor, Merc Foregrip underbarrel, 9mm Hollow Point ammunition, 40 round magazine, and VLK LZR 7MW laser. Not only will your shots be silenced, but you'll mow down enemies before they can realize what has happened.
Getting Throwing Knives in your lethal slot gives you an alternative if you're slick enough, as you can instantly down enemies with them. We like to finish off enemies who are downed from gunfire with these.
Cronen Squall loadout with ISO 45 and Stun Grenades
The Cronen Squall didn't take long to become a Warzone favorite. Used by newcomers and COD experts alike, this impressive piece of kit can get the job with ease if you give it some TLC. All you need to get this beast up and running is these attachments: Sakin Tread-40 muzzle, AIM OP-V4 optics, F-TAC Ripper 56 underbarrel, HR8.6 barrel. Ammo choice is optional here, but the aforementioned attachments will decrease recoil exponentially.
Again, you'll need something quick in your secondary slot, and you can't go wrong with the ISO 45. Put on the 9" PTX Trainer barrel, the .45 Hollow Point ammo, 45 round magazine, SK-3 Cheetah stock, and the VLK LZR 7MW laser to achieve a setup worthy of a dub. As you'll be leaning into a run-and-gun style with the ISO 45 equipped, Stun Grenades can open up windows of opportunity to strike back, especially if there are multiple targets to consider.
MCPR-300 loadout with Lachmann Sub and Proximity Mines
Sniper fans rejoice, because the MCPR-300 is still a king when it comes to Warzone sniper rifles. On it, you want to run the 17.5 Orca Barrel, FSS Ole-V Laser, Cronen Cheetah Grip, Cronen Smooth Bolt, and the 5-round mag.
These additions all help round out the weapon and give you small boosts and bonuses in key areas like having more bullets, improving stability, or assisting with accuracy. Then, elsewhere in the class, pair it with the Overkill perk. Throughout all of Warzone's current slate of seasons, the Lachmann Sub has remained strong and sat still in the top guns list while others have come and gone.
In Season 6 it is still a great addition to your loadout, while the MCPR-300 covers the long-range firefights. Strong Arm, Spotter, and Survivor are what you want to run in the perk slot to benefit this class. Then, proximity mines should be your choice for equipment, alongside a stun or smoke. That way you can have your back covered and protect yourself in case you get surprised.
ISO Hemlock loadout with the 45 Round Mag and a pistol
Our final loadout focuses on the ISO Hemlock. While it isn't quite as dominant in Season 6, it is still by far one of the best assault rifles, given you have quite a lot of choices in the category. The 45-Round Mag is the premiere attachment on this build as it will just help you survive and hold out for longer in a firefight, especially if you are targeted by multiple teams at once.
The rest of the build then helps smoothen out the overall stats to make it more consistent with the following attachments: Cronen Mini Red Dot, Fielder T50, Harbinger D20, FTAC Ripper 56, and 45 round Mag.
Want to feel like John Wick? Using the X12 or X13 pistol will allow you to have a backup when you run out of bullets and are still facing an onslaught of people rushing your position. Equipment like the Drill Charge will also help you out too, allowing you to throw it onto a wall before you charge into a room, or as you creep up on an enemy trying to ambush you. Overall, perks are open on this loadout, but Fast Hands is one you want to equip, largely to offset the increased reload time of the 45 round Mag.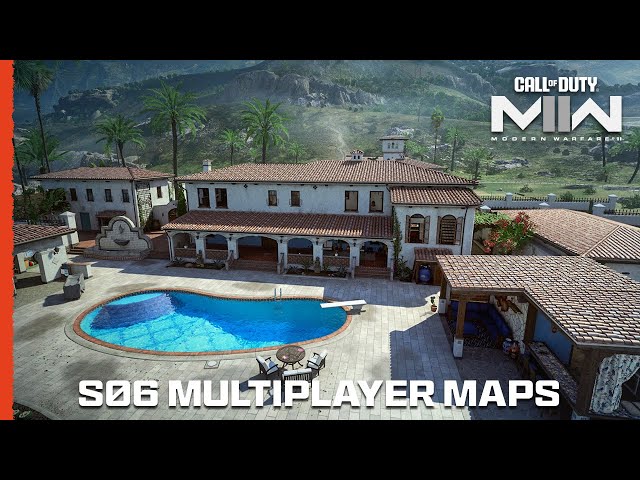 Those cover the best Warzone loadouts to put together in Season 6 right now. The game is one of the best battle royale games out there right now following a number of changes from Activision, so be sure to choose from our wide range of options to find something that suits your playstyle in matches.