If you want to cause some chaos in the latest Call of Duty battle royale shooter, you need to check out the best Warzone 2 Lockwood 300 loadout ahead of your next match. This double-barrel shotgun is more than a little bit broken right now, and you'll be cracking Armor Plates in no time with the right setup.
But, just because this is one of the best Warzone 2 shotgun options available, should we really consider it as one of the best Warzone 2 guns available? Well… Yes, because it's actually fantastic – and hilarious to use. We can see this falling into the Warzone 2 meta at some point based on that alone.
Best Warzone 2 Lockwood 300 loadout
But, onto the shotgun – here's the best Warzone 2 Lockwood 300 loadout and everything you need to know about the right weapon build for this shotgun, thanks to Call of Duty content creator 'Hero':
Muzzle: XTEN V2.0 Choke
Barrel: Matuzek 812 Barrel
Laser: VLK LZR 7MW
Guard: Buck-Pro
Stock: Heist Stock Mod
When it comes to this shotgun loadout, you're going to want to maximise damage range. So, that's why Hero is starting out with the XTEN V2.0 Choke muzzle attachment – which does exactly this alongside a tighter pellet spread. The Matuzek 812 Barrel also further contributes to this while also improving recoil control and bullet velocity – which still counts, even if this weapon uses shells.
The laser attachment is going to counteract the negative effects of the aforementioned muzzle and barrel attachment by offering improved sprint to fire speed and ADS speed – so, this is an important part of this build. The Buck-Pro guard attachment and the Heist Stock Mod both also improve this.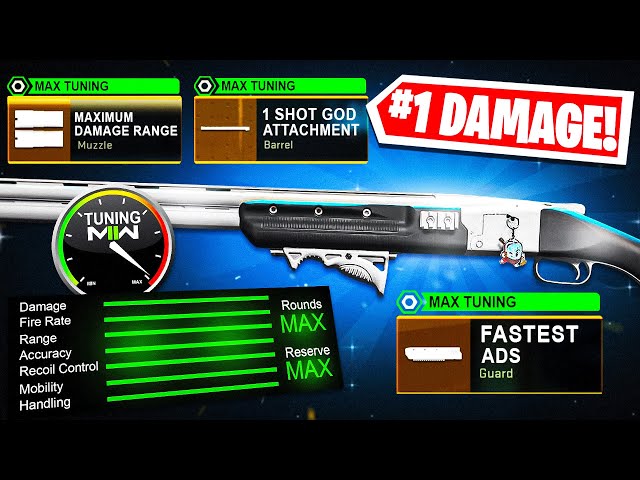 Well, that's all there is to it when it comes to making the most of this shotgun. While we know this is the best option when it comes to the Lockwood 300, the right class setup could see you having one of the best Warzone 2 loadouts going.
Best Warzone 2 Lockwood 300 class setup
When it comes to the rest of this class, you're going to want to pair this shotgun with something that can handle sustained fire at longer ranges – to help balance your offensive offerings. So, that's why we recommend the best Warzone 2 M4 loadout or the best Warzone 2 TAQ-56 loadout. The M4 is lighter and will deal a little less damage than the TAQ-56, but both will help you handle enemies in mid-range firefights.
Looking at your equipment options, we recommend using Drill Charges in your lethal slot and a Heartbeat Sensor in your tactical slot. The Drill Charge is going to help you deal precision damage at a distance – and flush enemies out of their hiding spots – while the Heartbeat Sensor should help you keep track of anyone pushing you.
As for the perk package, we recommend using the Assault package. This is going to give you Overkill – which is important if you want a second primary weapon – alongside Scavenger, Hardline, and Quick Fix. If you plan on getting stuck into enemy squads with the Lockwood 300, Quick Fix should help you see the other side of every fight. We know Overkill is useful, but you can buy your secondary weapon from a Buy Station – so, it's not all bad.
But, that's all there is to it when it comes to setting up a solid class around your Lockwood 300. If you want to make the most of this, though, you're going to want to check if you're using the best Warzone 2 settings and the best Warzone 2 FOV options. You know, it can't hurt to be prepared.