Whether you're playing casually or competitively, the best Warzone guns are going to help you get victory, no matter which of the maps you're dropping into. And there's a bunch of great choices in the top 16 best Warzone weapons, from shotguns to assault rifles, so you can be sure you'll find a gun that matches your playstyle.
The latest iteration of Warzone enters a new era with Warzone Season 6, shifting the Warzone meta once more. Acting as the final update for the Modern Warfare 2 content cycle, Warzone players can sample some fresh weapons before the Modern Warfare 3 arrives and shakes up the meta. Until then, here you'll find the top weapons to currently use, so you can craft the best Warzone loadouts on PS5, PS4, Xbox, or PC.
Warzone best guns
The best Warzone guns and weapons are:
1. Kastov 762
The Kastov 762 has remained a contender in the game since the beginning of the new Warzone era and has been one of the best Warzone guns ever since. It's consistently one of the most used weapons. A variant of the AK-47 from past Call of Duty titles, this assault rifle trades in fire rate for power, if you're skilled enough to control it.
With its astounding popularity, the Kastov 762 was nerfed again in Warzone – though it's made little difference. If you're looking for a dependable assault rifle, then the Kastov 762 is the one for you.
With a dependable Warzone Kastov 762 loadout, you'll find that it cuts above the competition with ease. However, it is wise to pair such a weapon with a close-range beast, like the ISO 45.
2. Lockwood 300
The Lockwood 300 has been given a new lease on life in Warzone Season 6, thanks to the introduction of the Maelstrom Dual Trigger. With the attachment in tow, the Lockwood can unleash both of its chambered rounds simultaneously, turning it into a one-shot monster.
Despite this weapon having received a nerf to rein in its damage at range, with both close range and close-mid damage range decrease, it's still one of the best Warzone guns. The fact that it's still able to one-shot kill in close range is a power too good to turn down, as you're able to beat meta SMGs like the Lachmann Sub and BAS-P.
For the most fun, load up on our Warzone Lockwood 300 loadout.
3. Lachmann Sub
There are three certainties in life: death, taxes, and the MP5 (or Lachmann Sub as it goes by nowadays) being one of the best Warzone guns. It's long been regarded as the best SMG and arguably the gun in Warzone altogether thanks to its excellent close-range power. However, it's also got surprisingly great range.
In fact, things have only gone up for the Lachmann Sub as the weapon also saw a slight buff to minimum armor damage when in burst fire mode. Sure, this isn't exactly the most common way to use the Lachmann Sub, but it's a buff nonetheless.
As the legendary SMG can't be kept down in Warzone, neither can you if you use our Warzone Lachmann Sub loadout.
4. BAS-P
The BAS-P has entered and left the Warzone meta numerous times since its release in late 2022, but it's now resurfacing as a top contender for the best SMG in the battle royale thanks to recent buffs. Most importantly, the BAS-P now has greatly improved damage range and ADS speed. In return though, its headshot multiplier has been decreased. Nevertheless, the BAS-P is a lethal SMG, second only to the tried and true Lachmann Sub.
Our Warzone BAS-P loadout will help you reach its best state, allowing you to dominate with it as a primary weapon or support for your longer-range guns.
5. Tempus Razorback
An addition with Season 4 of Warzone, the Tempus Razorback is a lightning-fast assault rifle. that has only risen up the ranks over time. What it lacks in power and stability, it more than makes up for with plenty, and we mean plenty of bullets that can overpower your opponents. Things are only looking better for the Tempus Razorback in Season 6 as well due to nerfs elsewhere in the assault rifle departments.
Right now, the Tempus Razorback is arguably the best Warzone gun in the assault rifle category. Though its still got competition, it's currently the single most-used weapon in Warzone according to WarzoneStats.gg.
Our Warzone Tempus Razorback loadout will help bring up the stability and power stats of the gun, while also keeping the fire rate as high as possible.
6. ISO 9mm
One of two new additions in Warzone Season 6, the ISO 9mm is yet another SMG that you can pack a serious punch with while on the move. It might not be the tip-top SMG right now, but it's the perfect alternative to the Lachmann Sub or BAS-P if you're looking for a more modern solution to your in-game issues. With a fast rate of fire, blazingly quick TTK, and slick mobility, it's one of our favorite guns to use.
Be sure to check out our Warzone ISO 9mm loadout to unlock the secrets of getting the most out of this incredibly potent weapon.
7. TR-76 Geist
The second new gun on the block for Warzone Season 6, the TR-76 Geist is an absolute beast thanks to the 7.62mm ammo it's loaded up with. What makes it unique, however, is the fact that it handles like a 5.56mm weapon, killing the kickback.
This smooth AR is a must-try in Season 6, and fortunately, we have just the Warzone TR-76 Geist loadout for you to get the most out of it with. It has, however, been the target of nerfs that has seen it drop in the rankings slightly. These nerfs targeted its close-range effectiveness which, while annoying, it's quite as devastating as it sounds as you'll likely be running with an SMG as a backup weapon anyhow.
8. M13B
We all remember how good the M13 was in Verdansk-era Warzone. Not only was it a laser beam when it came to aiming, but it just felt exceptional to wield. This update of the assault rifle still boasts those same qualities, but it takes some refinement to recapture all the glory it afforded COD players before.
The best Warzone M13B loadout gets the gun in tip-top shape, comfortably finding a place within the Warzone meta by focusing on recoil control and ranged effectiveness.
9. TAQ-V
With recent buffs to this battle rifle, the TAQ-V as moved up the ranks to become one of the best Warzone guns to use in Season 6. Like most battle rifles, the TAQ-V trades control for damage compared to assault rifles, though with the right attachments, the TAQ-V can be made into an accurate and potent rifle. Due to it being a battle rifle, you'll also benefit from increased bullet penetration compared to ARs, letting you snag kills through thin walls at times.
Thanks to these buffs, the TAQ-V is also much better at closer ranges than it used to be, though you'll still want to bring an SMG along with you. Nevertheless, it's incredibly fun and satisfying to use as the TAQ-V has always had great gun feedback.
Check out our Warzone TAQ-V loadout to learn more about this newly-buffed battle rifle.
10. Sakin MG38
Remember the MG32 from Call of Duty World at War? Well, this isn't that, but you can harness the same kind of shredding power with the Sakin MG38 in Warzone. You'll have boxes of ammo to use with this long-range titan, ensuring that you've plenty of chances to fire at your enemies. Combine that ammo pool with the weapon's heavy damage, and you'll survive just about any long-range skirmish.
It's generally sluggishness due to it being an LMG does mean its not to everyone's tastes (especially if you're an SMG main), but it's no doubt one of the best Warzone guns right now.
Use this Warzone Sakin MG38 loadout and you'll see the results for yourself.
11. ISO 45
The ISO 45 continues to move up and down the best guns ranking, sometimes making it all the way to the top. Along with one of the highest pick rates of all the weapons, the ISO 45's superb damage and mobility keep it in touching distance of the top five.
Right now, we recommend bringing this weapon for SMG fanatics, as it competently holds up in close-range engagements, though there are better SMGs. Equip our Warzone ISO 45 loadout and you'll walk away with plenty of loot and kills, no matter which Warzone map you're on.
12. FJX Imperium
The Signal 50 used to sit in this spot, but the FJX Imperium's impressive firepower meant it was only a matter of time before it'd race up the rankings. This new iteration of the classic MW2 (2009) Intervention brings nostalgia to the battlefield, along with a mighty punch if you land your shots accurately.
You can maximize the weapon's bullet velocity and range with this Warzone FJX Imperium loadout, taking your marksmanship to another level in the process. After all, there's a reason it's one of the most popular weapons in the game currently.
13. MCPR-300
While it doesn't overthrow the FJX Imperium, the MCPR-300 still earns a rightful spot on this list. With this precise Warzone MCPR-300 loadout, you'll soon understand how it still stands tall with other contenders. Power is the name of the game when it comes to sniping, and the MCPR-300 has plenty of it to go around.
Pair this with a close-range, high-mobility weapon like an SMG to get you out of tricky situations, and you'll have a great class on your hands.
14. TAQ-56
The TAQ-56 used to be higher up, but while it has fallen in the rankings due to nerfs (and buffs to other guns), that doesn't mean it isn't worth using – it's still among the best Warzone guns. If you prefer to fight at long range but don't want to use a sniper rifle, the TAQ-56 is a great alternative for assault rifle fans out there.
You can attack from the comfort of cover with this Warzone TAQ-56 loadout while also benefitting from the close to mid-range effectiveness of assault rifles, so don't hesitate to give it a spin next time you prepare for battle.
15. VEL 46
The VEL 46 has had an interesting time since the original game's launch. Often sitting in the middle of the long list of guns, its use has picked up a tad in Season 3 and at the start of Season 4, with a pretty solid buff and set of stats arriving in Season 5. Now in Season 6, it's a mainstay on our list.
If you are going to be using the weapon, then our Warzone VEL 46 loadout should allow you to get some nice wins with a great attachment setup. You may want to pair it with a great assault rifle or sniper rifle on this list too just to give you some long-range coverage.
16. FR Advancer
It is a little weaker than other rifles out there, but the FR Advancer's arrival in Season 5 quickly brought it up the list. You can utilize a steady fire rate and solid damage, whether you're up close or fighting from afar. It's largest issue is the rather annoying recoil and visual kick that holds it back from being any higher on our list of the Warzone best guns. After all, there's assault rifles with a similar TTK that are more versatile and easier to use.
This bullpup rifle has enough bite to be reckoned with, so put this Warzone FR Advancer loadout to the test.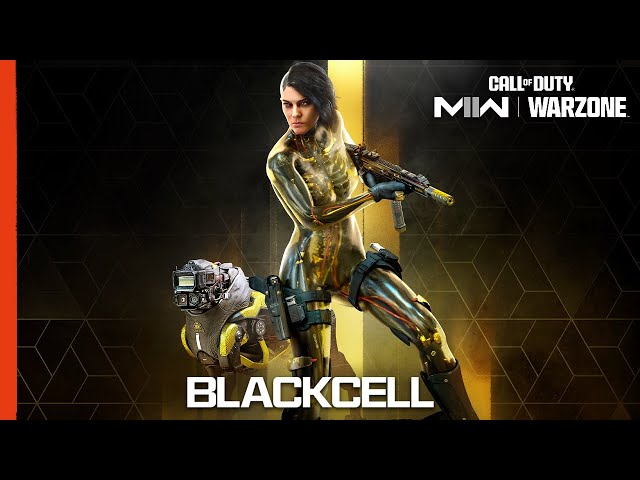 Looking ahead, with the upcoming MW3 integration, we expect the likes of the DG-58 and the Holger-556 to overturn the meta and take positions towards the top of our best Warzone guns list. Likewise, the Rival-9 and the AMR9 are stellar SMGs in close to mid-range fights, so the Lachmann Sub and BAS-P will get a run for their money. We couldn't ignore the BAS-B either, a battle rifle version of the popular SMG that boasts incredible damage and range.
At the end of the day, these are among the best MW3 weapons too and have more than enough range to compete in Warzone's expanded maps. There's also the MW3 Aftermarket Parts that can shake things up quite considerably for certain weapons, adding even more into the mix. So, keep an eye on them and be prepared to level them up as soon as the Warzone MW3 integration comes to pass to get ahead of the curve.
That covers the best Warzone guns and weapons. As you can see, the list has changed a lot in recent weeks compared to the launch of one of the best battle royale games. But, by making the most of the current Warzone meta with these weapons, you'll be bringing home more wins than if you were using anything else. Happy hunting.