What is the best FR Advancer loadout in Warzone? One of Season 5's additions to the battle royale game makes up for its lack of bullet capacity and slightly weaker damage with a powerful fire rate and easy-to-control recoil, but building the best loadout around it will give it much more potential.
Call of Duty Warzone's FR Advancer is a bullpup rifle with a lot of bite, but it remains to be seen whether it'll dominate the Warzone meta. Fortunately, we still believe that with the right attachments and build, it can be one of the best loadouts in Warzone, and one of the best Warzone guns in the game right now.
Warzone FR Advancer loadout
The best FR Advancer loadout in Warzone is:
Barrel: 600mm FR Longbore
Muzzle: FTAC Castle Comp
Optic: Cronen Mini Pro
Ammunition: 5.56 High Velocity
Magazine: 60 Round Mag
Our Warzone FR Advancer loadout takes the two major weaknesses of the FR Advancer, its weaker damage range and magazine size to make something very balanced and reliable for your next Warzone match.
Firstly, the 600mm FR Longbore barrel increases the damage range, as well as the bullet velocity and hip fire velocity, but reduces the aim down sight speed. But since the weapon has decent handling as it is, we think this is fine.
As for the muzzle, we went with the FTAC Castle Comp as it is the best option to further improve the recoil control of the assault rifle. Next, we went with the Cronen Mini Pro, as the iron sights aren't great, but you can remove this or switch it out if need be.
Following that, we went with the 5.56 High Velocity ammunition. This does drop the damage range a little bit, but it does improve the bullet velocity tremendously, and the barrel should help alleviate any drop in range. Finally, we opted for the 60 Round Mag to improve on the lack of ammo in each magazine for the FR Advancer.
Overall, the FR Advancer is certainly not the strongest gun in the best battle royale game right now, but it is certainly fun to use. It's also extremely balanced with the loadout, being a much more weapon than most, and is fairly easy to use.
This loadout is based on one that YouTuber 'Metaphor' recently posted, but we changed some bits ever so slightly to improve it for mid to long-range firefights. You can check out his video below: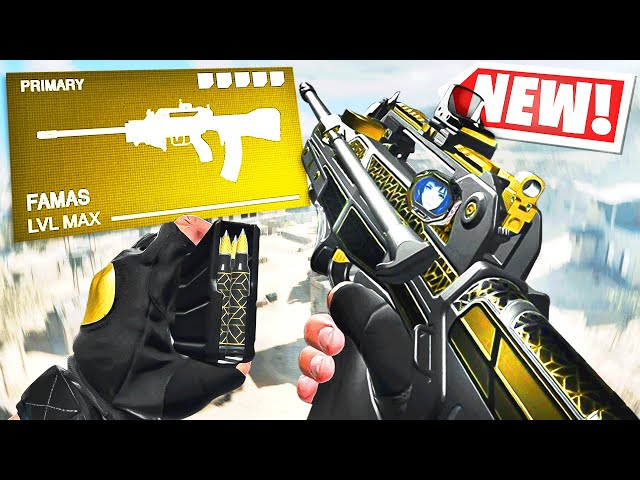 Warzone FR Advancer class setup
The FR Advancer is great in mid-range combat situations, but it fails at being fast enough in close-range battles and suffers greatly against any combatants at a distance. Therefore, we recommend you use our best Warzone Carrack 300 loadout for a decent sniper with a good fire rate or take the best Warzone ISO 45 loadout for a great SMG option.
That means you'll need to use Overkill as your first perk in your package, with Double Time taking up the second slot. For the final two, you'll want to use Fast Hands to ensure you can switch between your weapons fast, as well making reloading the FR Advancer quicker. And lastly, use High Alert as your final perk, as it can save you from getting shot at in any direction, which is definitely great to make up for the FR Advancers' shortcomings.
Last but not least is your equipment. We recommend taking a Stun Grenade and a Drill Charge if you use the ISO 45 alongside the FR Advancer, or take the Stun Grenade and the Proximity Mine if you're bringing the Carrack 300. The former options are perfect for taking control of a close location quickly, while the latter will help you survive while you camp out.
Best Warzone FR Advancer alternatives
Ultimately, the best alternative assault rifle for the FR Advancer is none other than the best Warzone ISO Hemlock loadout. This is an extremely reliable, strong, and very lethal AR that can dominate any match if used correctly. It's one of the best guns in the game still, and with the Warzone nerfs recently against SMGs, there's no better time to start using it.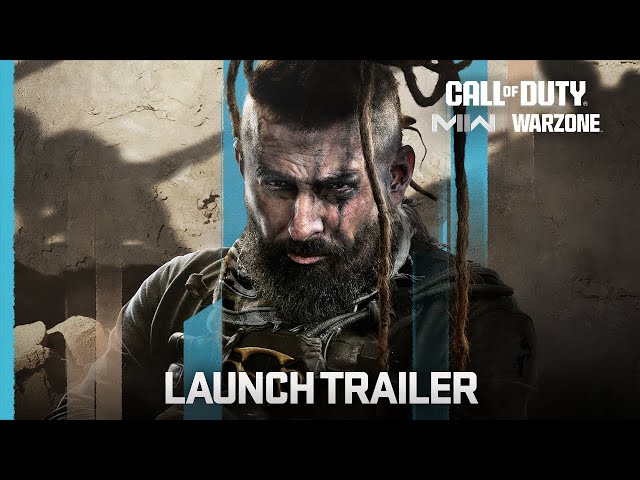 As for another type of gun, you could use our best Warzone Lachmann-762 loadout. This battle rifle is a sturdy and versatile weapon that can be powerful in mid-range firefights, and while it may be one of the original guns the game launched with, it still packs a great punch.
That's the best Warzone FR Advancer loadout that you need to use with this brand-new assault rifle. If you're hoping to use this gun successfully in one of the best competitive FPS games out there right now, you definitely need to build it right, and thankfully, you should have it combat-ready now.