There's some stiff competition out there in the FPS scene in 2023, and XDefiant could be a welcome shake up. The Ubisoft shooter left a lasting impression with players and streamers in recent betas, but the XDefiant release date still remains elusive. With rivals like Modern Warfare 3 on the horizon, time is ticking.
XDefiant fans may already be aware of the game's delayed release date, which executive producer Mark Rubin reveals is down to one or more "major issue[s] that was flagged during platform certification."
Now, with no definite XDefiant release date in sight, Rubin clarifies that "we [Ubisoft] are in a much better position to do well on our final submission. We still need to wait and see of course, but the process is really well documented and controlled both at Ubisoft […] Microsoft and Sony really have this down to a science, which makes our jobs as devs much easier."
"The final report from the 1st parties is due soon, but we still want to fix some bugs/issues that have been found that we think are important enough to fix before launch. We are currently evaluating the work, running some more large-scale tests, and will have an update for you once we know more," Rubin explains.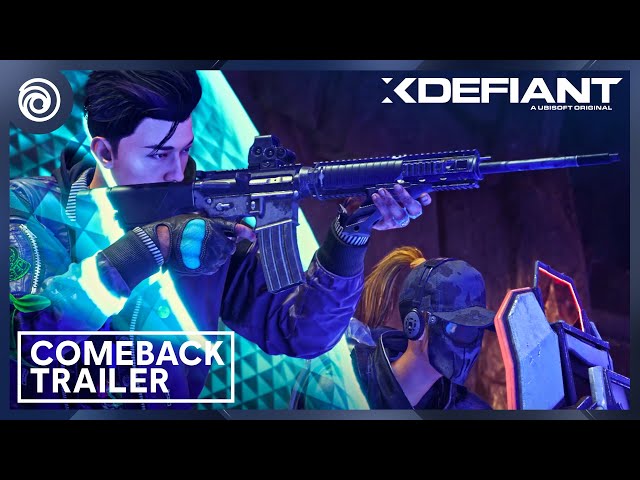 In lieu of another XDefiant beta, Rubin expresses his apologies surrounding the game's delay: "I'm personally very sorry that we didn't hit the [release] window that we had wanted. We are working to make the best game we can for our fans."
This level of transparency isn't "normal" according to Rubin, yet this approach to detailing the game's development is "in the spirit of what we've done in the past and I also hope there are people out there that are interested in game development and enjoy seeing behind the curtain."
Amid the wait for XDefiant, we sat down with Rubin to discuss the ongoing 'Call of Duty killer' reputation the game has, as well as maps you simply "wouldn't expect" in this kind of shooter. It sounds like players can expect the official release date to emerge soon, pending that there aren't any game-breaking issues left unresolved. "I admit we were aggressive on our expectations of when we could ship, but that's just because we are really excited about getting XDefiant to our fans," adds Rubin. When XDefiant does arrive, you don't have to enter the game completely unprepared.
We've already compiled the best XDefiant weapons and everything you need to know about the XDefiant meta, ensuring that you'll be ready to throw down in the game's arenas immediately. Pulling from different Ubisoft franchises to make up all the XDefiant factions, there is also a myriad of locations to get acquainted with.
There are 14 total XDefiant maps to master, each of them taking influences from Ghost Recon, Splinter Cell, The Division, and Watch Dogs. You can expect more to come, too, according to the XDefiant roadmap.