It feels like we were all so close to the XDefiant release date, yet it also feels so far. Initially billed to release this summer, Ubisoft's new FPS game is still yet to get out the door, despite seeming in rather good shape during its various betas throughout this year. Now, executive producer Mark Rubin has explained why XDefiant is missing its summer release window, but also reveals that it could now be launching around the same time as the Call of Duty MW3 beta dates, which would see it go head to head with its biggest competitor.
I personally had a blast with XDefiant during its open betas, and with how tight things felt, I was nothing short of confident that it would be in players' hands by now. However, as Rubin reveals in a blog post, XDefiant has had to be pushed back because it failed the certification process with first-party platforms like Xbox and PlayStation. This round of quality assurance looks to ensure that a new game will perform as intended and connects with the features of that platform. So for instance, will it will award trophies and achievements properly, or will it show up correctly on a friends list? While Rubin doesn't give the exact reason, there was at least one major issue that was flagged during platform certification, and XDefiant's devs had to take it back to the workshop to begin fixing it.
"At the end of July, we started [the platform approval] process, and we got our first results back by mid-August, which was a 'Not Pass'," says Rubin in his blog post. "We realized then that we had more work related to compliance than we had anticipated. If it had passed, then we would have been able to ship at the end of [August]. But it didn't and so we have spent the last 3-4 weeks fixing those issues and getting ready to do another submission.
"We are currently in the [Candidate Master] prep part of that process and will hopefully be submitting to first parties in a little less than 2 weeks. If that passes cleanly, then we could be looking at a mid-to-end of September release. There is however a likely scenario where we get a conditional Pass meaning we have to do a Day 1 patch with some final fixes to ensure compliance. If we do need to do a Day 1 patch, then that pushes our date out to early/mid-October."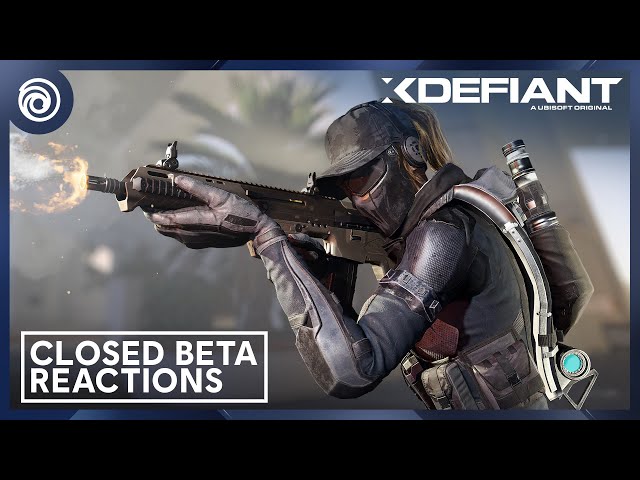 So, XDefiant could be out in a week or two, or it could be arriving next month. While another delay is frustrating, the release date is still within touching distance. That's all well and good then, right? Iron out whatever platform-related creases there were, and ship the game.
Well, it does now have a new challenge. XDefiant could face a much tougher launch than it would have in its original summer 2023 release window. That's because it will most likely clash with the multiplayer beta weekends for Call of Duty Modern Warfare 3, which will give CoD fans the first opportunity to try out the new game ahead of the MW3 release date.
While Rubin told The Loadout in an interview last month that XDefiant is not focused on becoming a 'Call of Duty killer' and aims to win over fans on its own ideas and merit, there's no escaping that the player base for both FPS games is extremely similar. Interest in MW3 was always going to be high (it's a Call of Duty game) but there is added excitement this year with how many changes are being made to the core multiplayer experience. A lot of the gripes FPS players had with Modern Warfare 2 are being improved or reverted, while still continuing on with the characters and narrative players (mostly) enjoyed from MW2.
XDefiant's initial window gave it some nice breathing space and some time for players to jump in, sink some hours in, and potentially get hooked before MW3 arrived. A late October launch could see it arrive after the betas are finished, but even then, it'll only have a week or two to impress before the full release date for Modern Warfare 3 arrives.
Seeing how it fares in direct opposition to MW3 will certainly be interesting to see, and I genuinely hope this blunder with platform certification doesn't massively impact XDefiant's success. It's a game I'm rooting for, and has the potential of being one of the best free shooting games, but like many others, I won't be able to resist the urge of trying the new Call of Duty.
Ahead of the game's release, check out our best XDefiant loadout picks from the beta, and see all the XDefiant game modes that are on offer.