After impressing players during the XDefiant closed-beta, the upcoming Ubisoft shooter is set to leave its mark on the FPS scene when the XDefiant release date arrives. Executive producer Mark Rubin tells The Loadout about the game's approach to crafting XDefiant maps and celebrating games under the Ubisoft banner through its factions.
"When XDefiant launches, we are not moving on to the next game. We intend to continue building on XDefiant with new seasonal content for players to enjoy," Rubin expresses. Without naming any names, Rubin feels that "while some shooters are stuck to their own trope, with the same design, feel and look, what's great about XDefiant is that we're not stuck to anything. We have maps and locations that you wouldn't expect in a shooter."
The prospects of where XDefiant could take players is exciting. Could we go to outlandish locations like Pandora? With Avatar Frontiers of Pandora under the Ubisoft remit, it isn't too far out of the realm of possibility. More realistic possibilities could be locales like the Oil Refinery from the first Splinter Cell, with its orange haze cascading over the player. It sounds like it will depend on what new alliances emerge over the XDefiant Year 1 roadmap.
One of the biggest points of appeal for the FPS is exploring and experimenting with all the XDefiant factions. It's a wild buffet of Ubisoft franchises, including the likes of Tom Clancy's Ghost Recon, Watch Dogs, and iconic stealth series Splinter Cell.
We're still holding out for the Splinter Cell remake release date, but in lieu of that, Rubin encourages us to "think about all the different worlds we can get lost into. These are all elements that make a great arcade shooter. We're not just thinking about what other factions we can add, but also what kinds of maps could be part of the XDefiant arena."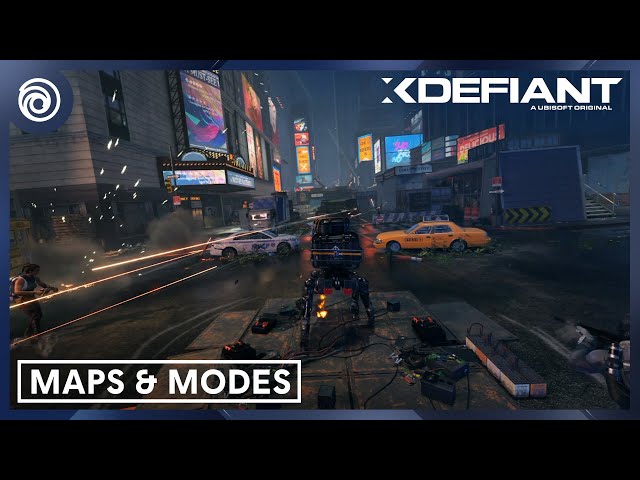 Ubisoft keeps its cards close to its chest for now, so if you're hoping to see the likes of Assassin's Creed crossover into XDefiant's world, hold onto to that dream a little longer. What you can dig into, though, is the growing lists of upcoming PS5 games and upcoming Xbox games that XDefiant sits alongside.