What are all the XDefiant beta rewards and can they be carried over to the full game? With players now jumping into the beta and getting hands-on with Ubisoft's potential Call of Duty killer, many want to know if the items and cosmetics they are unlocking right now will carry over to the full game's release.
Well, to save you from worrying, this guide will go over everything you need to know about the items to earn in the XDefiant beta. That way you can spend time while the beta is ongoing, earning these rewards and knowing what you are unlocking isn't going away and exactly how much there is to earn.
XDefiant beta rewards
The full list of unlocks and rewards you can earn in XDefiant's closed beta are:
Disruption – M4A1 Common Weapon Skin
Dungaree – Kersey Common Skin
Cobalt – M870 Common Weapon Skin
XD Style – Common Emoji Pack
Black & Bling – Magnum Epic Weapon Skin
Graffiti Pop – MP7 Rare Weapon Skin
Pelagic – MK20 Common Weapon Skin
Hi-Velocity – De Rosa Rare Skin
Hi-Velocity – Common Player Card
TechX – MP5 Epic Weapon Skin
All of these rewards are earned as a part of the rewards track. You can progress through it by earning XP, winning matches, and completing games. This rewards track will eventually become the battle pass when the XDefiant release date arrives. But for now, everything is free.
Do the XDefiant beta rewards carry over to the full game?
Yes, the XDefiant beta rewards will carry over to the full game, providing you play on the Ubisoft account you earned them on. XDefiant crossplay and cross-progression are implemented into the shooter, so you will be able to carry the skins between platforms via your Ubisoft account.
The rewards will probably not be the best on offer once the game does release, however. You can expect even more fancy and shiny skins and unlocks come release.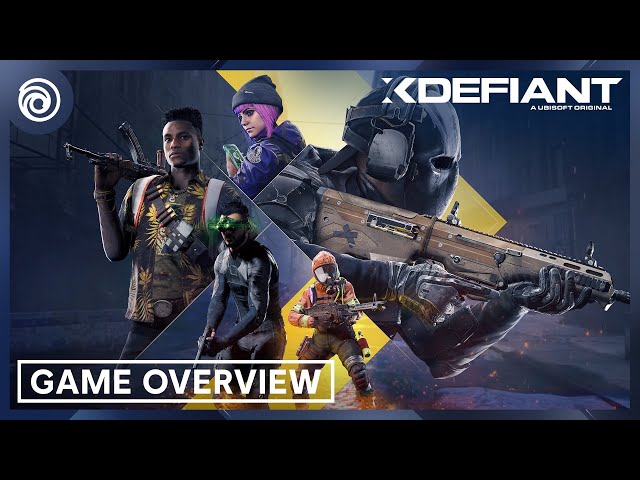 With an idea of what to expect from the beta and what you can earn, you should be all set to jump into XDefiant and experience its action. Will it make it onto the best FPS games of all time? We sure hope so especially with FPS fans looking for a new game to capture their attention.