When is the Call of Duty MW3 reveal event? Well, that is the question, isn't it? Call of Duty has confirmed that Modern Warfare 3 will be this year's premium Call of Duty title, despite rumors that this was going to be a paid expansion to Modern Warfare 2, and the community is understandably hungry for more. Thankfully, there's a Call of Duty MW3 reveal on the way; you're not going to want to miss the announcement event.
Following the Call of Duty MW3 reveal event, we'll finally find out more about MW3 multiplayer, which fans are hoping will significantly change-up the experience from MW2. There's also news of an army of original MW2 arenas appearing as MW3 maps, so you don't want to miss the reveal.
When is the Call of Duty MW3 reveal event?
The Call of Duty MW3 reveal event is confirmed to take place at 10:30 PST / 13:30 EST / 18:30 BST on Thursday, August 17, 2023. This will be available through the Shadow Siege event in Warzone, as confirmed in this Call of Duty blog post.
Ahead of the MW3 reveal event, details are scarce on what players will be in for. What we do know is that Call of Duty will ask you to form a four-player fireteam, with the Shadow Siege event throwing you into a battle against Konni soldiers as honorary Shadow Company members. You'll need to secure chemical weapons scattered throughout the Zaya Observatory area of Al Mazrah, so expect this to be a little more complex than a simple deathmatch. You'll want to make sure you're using the best Warzone guns, though; AI can be deadly.
If you want to know what this MW3 reveal event is revealing, Call of Duty has shared a handful of short trailers recently – one presenting us with a general vibe of Modern Warfare 3, and one giving us our first real look at Makarov.
You can see the first teaser trailer below: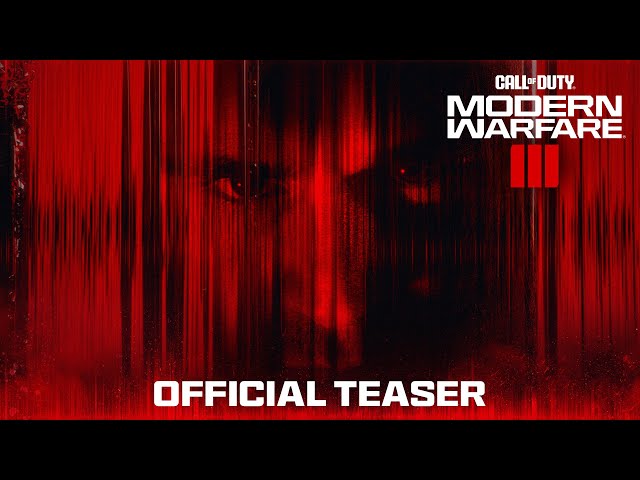 And, you can check out the chilling Makarov reveal trailer, which reiterates the date of the MW3 reveal, here:
If you think you've seen the MW3 logo before, you'll be pleased to know that you have. It was leaked via a Monster Energy promotion ahead of the reveal. MW3 itself has also been the topic of conversation for a long time. These leaks actually began with a Federal Judge seemingly confirming Call of Duty 2023 would release in November during the FTC vs. Microsoft court battle. Interestingly, this was acknowledged by the Call of Duty Twitter account.
If you want to know what else is in store, Insider Gaming has also leaked some interesting dates which you may want to keep an eye on. They are as follows:
MW3 beta weekend 1 (PS4/PS5) – October 6, 2023 until October 10, 2023
MW3 beta weekend 2 (PS4/PS5/Xbox One/Xbox Series X|S/PC) – October 12, 2023 until October 16, 2023
MW3 Campaign Early Access (PS4/PS5/Xbox One/Xbox Series X|S/PC) – November 2, 2023
MW3 Full Release (PS4/PS5/Xbox One/Xbox Series X|S/PC) – November 10, 2023
We know there's a lot of dates swirling around, but the main thing you need to look forward to right now is the MW3 reveal event. Then, you should keep an eye out for the MW3 beta dates in October and MW3 early access closer to launch.
MW3 reveal event rewards
One thing we do know about the Modern Warfare 3 reveal event is the rewards on offer. We don't know how you'll get them, but Call of Duty has confirmed that you will be able to unlock the following rewards:
Serpent Slayer – Vehicle Skin
Gas Canister – Charm
Tier Skip – Battle Token
Konni Group – Emblem
Crimson Sound – Calling Card
M13C – New Weapon
Sounds good, right? You can find out more about how to unlock the M13C in Warzone and how to unlock the M13C in MW2 right here. And be sure to check out our MW3 reveal event rewards for more on how to get them.
What can you expect from the MW3 reveal?
Well, while we thought this would be a full seasonal event, it's actually a mid-season playlist update. So, there's no telling how unique and engaging the Shadow Siege event will be; we just don't know what Call of Duty has in-store for us when it comes to the MW3 reveal event.
Leaks, however, claim that Call of Duty MW3 pre-orders will go live after the MW3 reveal event. This does suggest we'll get something quite substantial; however, realistically, we'll just get another trailer teasing more information about the MW3 campaign and perhaps a new blog post going over a few multiplayer and MW3 Zombies details if we're lucky.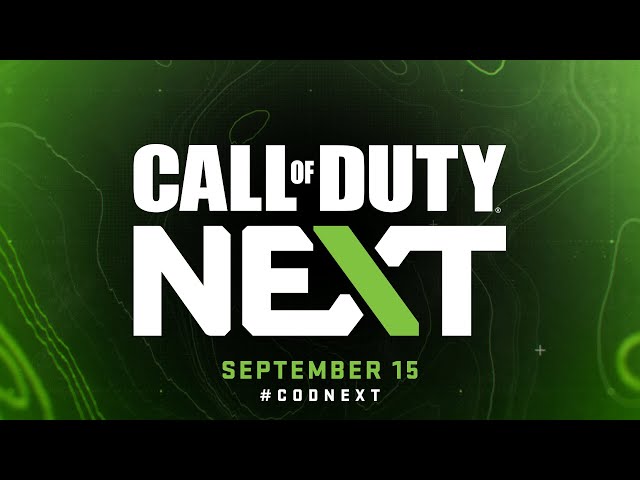 If you want to know what we could see, though, you just need to look at the MW2 showcase from last year. This went quite in-depth on all the new maps, the game modes it would launch with, some of the equipment and new loadout features available, and more. We could see similar depth afforded to MW3, but you should temper your expectations. If the rumors are true, though, this could be one of the best competitive FPS games available when it launches.
We know the wait for the Call of Duty MW3 release date is proving to be a long one, but it's on the way and there's plenty of Call of Duty to get stuck into in the meantime. Shipment 24/7 is live on Modern Warfare 2, by the way. Just saying, as it's the perfect time to grind your weapon unlocks ahead of MW3's launch.