It might not feel like it, but Armored Core 6 is something of a gamble for veteran soulslike developer FromSoftware, when you think about it. Sure, it has some of the best RPG games under its belt and one of the best games of all time in Elden Ring, but it hasn't made an Armored Core game in a long time. We know this is a skeptical mindset, but you have to wonder whether it still could after ten whole years. Well, we were wondering, but now the Armored Core 6 review scores are in and it's not exactly what fans of the series might be hoping for. But, it could be worse.
Yes, that's right. If you were worried about Armored Core 6 – or, if you can believe it, more excited about Forspoken than Armored Core 6 – you'll be pleased to know that it has reviewed decently-enough. However, the reviews are fairly mixed and not exactly what we were expecting from FromSoft – especially after Elden Ring.
The Armored Core 6 review from PCGamesN has given the game an eight out of ten, citing it's repetition and lacking difficulty as major factors in this less-than-perfect rating. PushSquare has also labelled the Armored Core 6 story as "forgettable", giving it a seven out of ten. VG247 echoes this sentiment somewhat, focusing more on the story's lack of choice in an environment ripe for it, while giving it just three stars out of five. From what we can see, there's only a handful of perfect reviews out there – with many finding faults in the series' soft reboot.
It isn't all bad news, though. It sounds like fans of the Armored Core series are in for a real treat. Windows Central gave it a solid five stars out of five, with a superb story and excellent combat, while GGRecon praises the game's "exceptional flexibility" with four-and-a-half stars out of five. PCGamer also claims it has the "coolest mechs in gaming history" with a strong 87 out of 100. We can't confirm or deny that, but the intense array of Armored Core 6 weapons are certainly exciting.
So, should you buy Armored Core 6 based on the reviews? Well, it's hard to say. If you're a fan of the series, it's a no-brainer – from the sounds of it, anyway. However, if not, you might find it hard to jump into. This isn't a soulslike, as much as Elden Ring's influence is evident, and players need to remember that. It also seems like the story is quite polarizing. Some state it's amazing, while others find it lacklustre. With Armored Core 6 multiplayer, though, that's not the be-all and end-all of this experience.
While you're here, you can check out the brand new Armored Core 6 Launch Trailer below – a selection of cinematic and gameplay sequences that showcases the true extent of your mission on Rubicon and the power at your disposal. The music, as you may expect, also goes very hard, too.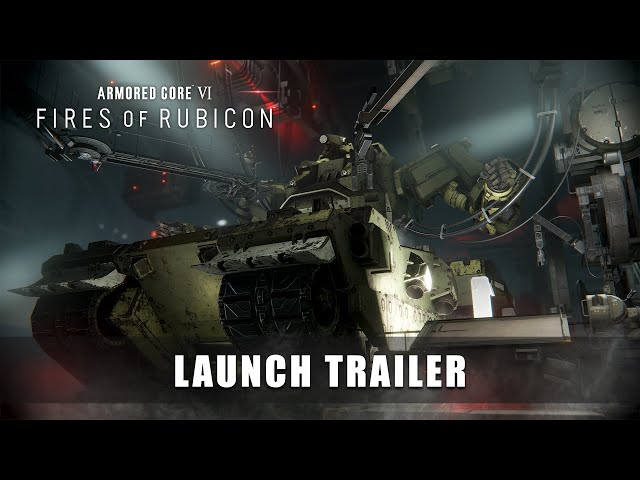 If you're someone who has been eagerly awaiting the Armored Core 6 release date, you can find out more about how the Armored Core 6 Assault Boost might be your key to PvP success here. Oh, and how the Armored Core 6 trophy list features one truly merciless achievement to earn right here. FromSoft may have made ACVI a slower Armored Core game for this reason, but don't expect it to be any easier than the last ones.
Those of you on the fence, but interested, can find out more about all the Armored Core games you should check out before Armored Core 6 right here. They're a little hard to come by nowadays, though, so checking out some of the best games like Armored Core should give you a good feel for the genre. You can enjoy Armored Core 6 as a newcomer, though. FromSoft made sure of that.