FromSoftware's Armored Core 6 is shaping up to be one wild ride. If you're into your mecha shooters, the Armored Core 6 release date can't come soon enough. If you're trying to get into games like Armored Core ahead of Armored Core 6, however, it can all look a little overwhelming – especially when you think about the overwhelming amount of lore FromSoft games usually come with. Thankfully, that isn't the case this time around. If you're an Armored Core series newcomer, you should be able to jump right into AC6. The Armored Core 6 story is largely independent from its predecessors.
In a recent interview with Japanese media outlet 4Gamer ahead of any sort of Armored Core 6 multiplayer action, producer Yasutaka Ogura and director Yu Yamamura were asked about Armored Core 6 in relation to the series as a whole – which is useful information for both long-time Armored Core series fans and newcomers. When asked specifically if Armored Core 6 had any sort of connection to the wider series, Ogura responded as follows:
"There is no direct connection [in] the story [to] the previous game or [the] past AC series".
It's important to note that some nuance may be lost in translation, as this interview is originally in Japanese. However, in the context of the question and the wider discussion, we have made some slight grammatical changes to make the quotes clearer in English.
Further reiterating this point and confirming that Armored Core 6 might just be the best time to jump into the mecha combat series, Ogura added that "even those who have never played the AC series before can enter without any problems".
When questioned about the world Armored Core 6 is set in and what fans can expect to see, Yamamura added that "it's been a long time since the [game] will be set outside of Earth, so the scale of the [game] has grown". He also went on to briefly discuss the "three-pronged situation" presented to the player through the narrative – something that could make for a very interesting narrative.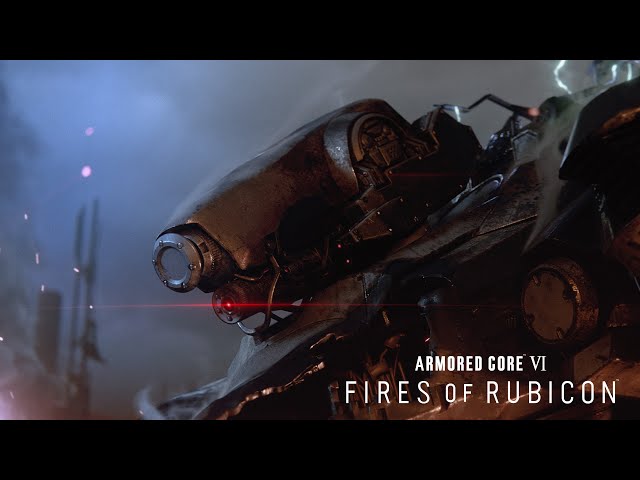 "The planet Rubicon is in a state where an interstellar public institution called the Planetary Blockade Organization is completely blocked due to past catastrophes… it is the corporate forces that are illegally stationed around… the planet.Companies are fighting for concessions created by the new substance, Coral, and they are also in an antagonistic relationship with the Rubicon Liberation Front, and armed group made up of indigenous peoples".
Being thrown into all of that as a mercenary, even with every one of the Armored Core 6 weapons at your disposal, is going to be chaos. At least Armored Core 6 is bringing back this key Dark Souls combat mechanic, so you're not going to be completely overwhelmed with enemies. However, you should still expect a rich and complex narrative – it's just independent from other the older Armored Core games.