What are the best games like Armored Core? Developer FromSoftware didn't release an AC game for a whole decade until Armored Core 6: Fires of Rubicon showed up, and it's certainly renewed gamers' interest in mecha games. Now, there's a lot of folks looking for alternative games like Armored Core, either because they enjoyed AC6 so much, or because they've heard all about the game and want to get a flavor of something similar before buying it.
Armored Core 6 joins the ranks of some of the best PS5 games and best Xbox Series X games of 2023. Its unique concept invites players to go tête-à-tête, or helmet-to-helmet, in huge fast-paced mech battles. Customizing your very own mech is a big deal and can ultimately mean the difference between taking down the big bad Armored Core 6 bosses or… not. Here are some of the best games like Armored Core that give you a taste of the mecha life, ranging from some well-known FPS games to some hidden gems.
The best games like Armored Core are:
Titanfall 2
Daemon X Machina
Into the Breach
DUAL GEAR
MechWarrior 5: Mercenaries
Transformers: Battlegrounds
Titanfall 2
If it's modern-era mech fighting you're after then Titanfall 2 is a great option. Whilst Respawn Entertainment's mech shooter offers battlegrounds akin to the likes of Call of Duty or Battlefield, it's still of course robot-on-robot fighting that links it nicely in with Armored Core.
The customization is not as intricate as you get in Armored Core 6 though, and only some of the gameplay will take place in your titan, with the rest being played out as the pilot. But, there are big weapons, huge robots, and an impressive, fully-fledged single-player campaign, unlike the first Titanfall game, to run alongside the multiplayer online mode. Titanfall 2's PvP is held in a high regard alongside its story content, and Armored Core 6 multiplayer looks to achieve the same.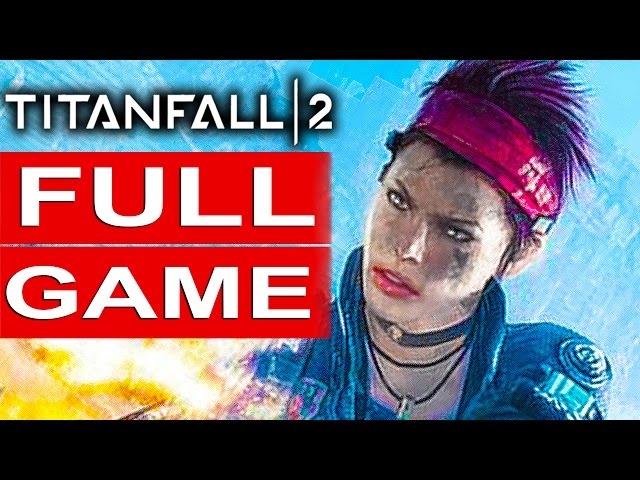 There are six different mech-style titans to choose from, each with their own unique abilities, voice, and personalities to enjoy. While you can pick up Titanfall 2 to own on PlayStation here and Xbox here, the game is also part of EA Play, so subscribers to that service can play it through that. With EA Play being included in Game Pass, those on the green team with a Game Pass sub can also hop in to Titanfall 2 as part of the service. Nice!
Daemon X Machina
This Armored Core-esque journey sees you become one of the Outers, a new breed of human, in Daemon X Machina. After a moon collides with the planet, players find themselves with special abilities and piloting highly customizable mechs called Arsenals.
Daemon X Machina shares the same producer as the Armored Core series, Kenichiro Tsukuda. Mix that in with Yūsuke Kozaki, the character designer on games such as Fire Emblem Heroes, Tekken 7, and Xenoblade Chronicles 2, and you've got an anime-style Armored Core alternative.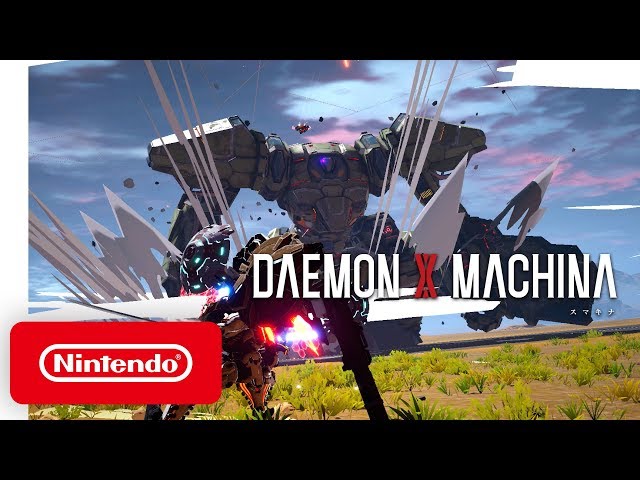 Originally a Nintendo Switch exclusive, the game was ported to PC in 2020 to give more players the opportunity to enjoy it. If you're a new or returning player, you'll be pleased to hear a sequel is also coming. Daemon X Machina: Titanic Scion was announced during developer Marvelous' showcase in May 2023, and will hopefully grace Xbox and PlayStation platforms too.
Into the Breach
In Into the Breach, players are tasked with controlling powerful mechs in a mission to stave off the invasion of giant alien monsters called Vek. Like Armored Core, you're the puppet master for robots. But, if you're more interested in turn-based combat and strategizing for each move, then Into the Breach will scratch that itch.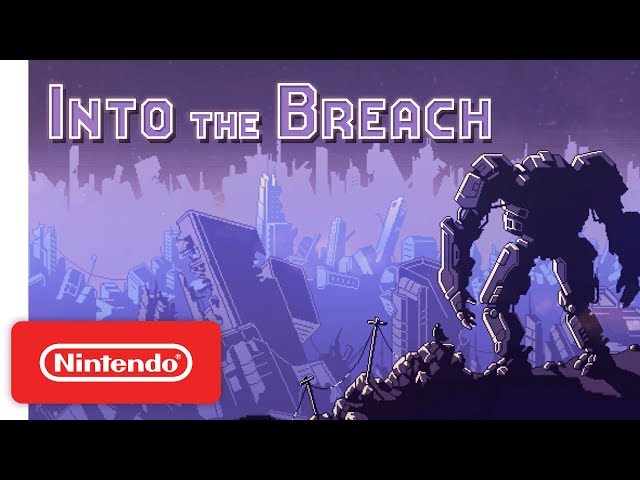 You can kit out your mech with weaponry and armor before executing your carefully thought out moves to complete objectives. With procedurally generated challenges, the battlefield continually perpetuates new risks as more Vek's appear, civilian structures get put at risk, and your damage depletes.
Sadly this one isn't on Xbox and PlayStation storefronts, however you can play it on mobile devices, PC, and Switch.
Dual Gear
Up next, the Japanese mecha-inspired title, Dual Gear, is another robot-fighting title for our list. Coined as being "tactical action turn based mech combat", you pilot a mech and take it into battle where you'll command your squad with turn-based strategy layers.
Whilst the game is still in early access, the team at Orbital Speed Studio announced a move to Unreal Engine 5 in 2023 to help with future development and improvements in-game.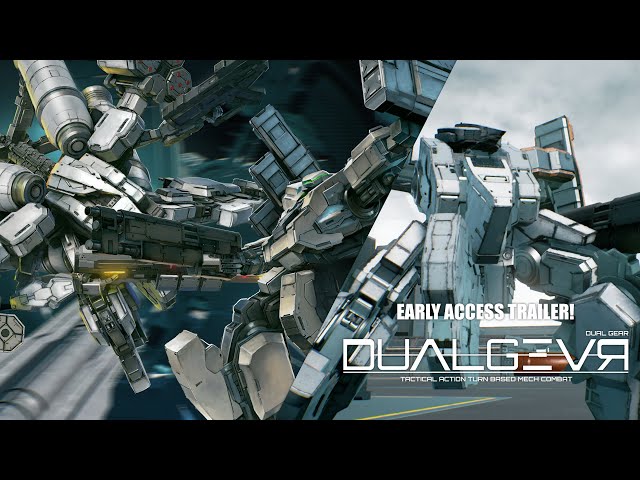 The estimated release date for the full game sits at late 2025, and fingers crossed it comes to the PS5 and Xbox Series X|S, but there's still plenty of opportunity to play now from the ground up.
MechWarrior 5: Mercenaries
Let's dive into even more mech combat with MechWarrior 5: Mercenaries. This title has a whole lotta customization and a whole lotta missions to enjoy. It's a franchise that's been around since the late 80s, so when it comes to vehicular battles, the devs are well-versed.
MechWarrior 5 is the most modern iteration of the BattleTech universe inviting players to 2015, during the Third Succession War. Players take on the role of a rookie mercenary, fighting for survival and revenge after near-destruction, accepting contracts from various factions, and customizing your mech to be the ultimate MechWarrior and elite mercenary commander. MechWarrior 5: Mercenaries is as rich in history as it is in customizable mech options.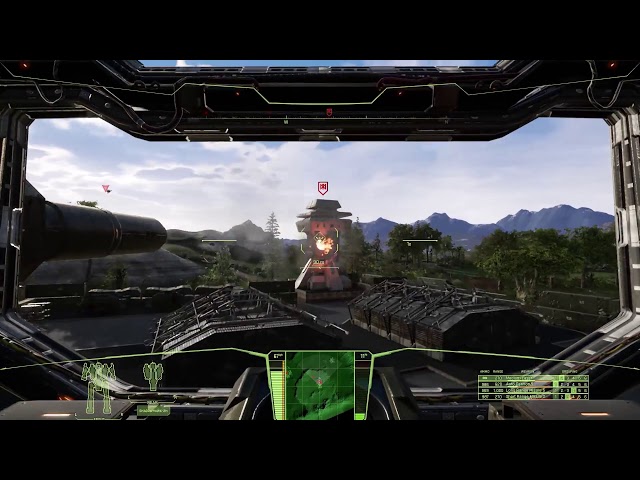 Good news as well if you're subbed to Game Pass, as MechWarrior 5 is part of the service. If you're not a subscriber, you can pick it up on the Xbox Store or the PlayStation Store.
Transformers: Battlegrounds
Finally, if you're after a bit of fun nestled in the arms of an iconic mech-fighting franchise, then Transformers: Battlegrounds is for you. As commander of the Autobots, it's a tale as old as Transformers time as you lead your squad of bots to battle the Decepticons. It's great, and you don't really need us to tell you why a Transformers game is gonna go down well with someone interested in a series like Armored Core.
Whether you're new to the bot battling game or a veteran that could do with being challenged, there's different game difficulties for taking it slow or cranking it up a notch. It's another turn-based tactical title that appears more simplistic than the likes of Armored Core 6, but if you're after some mecha-based ruckus, then it's a great pick.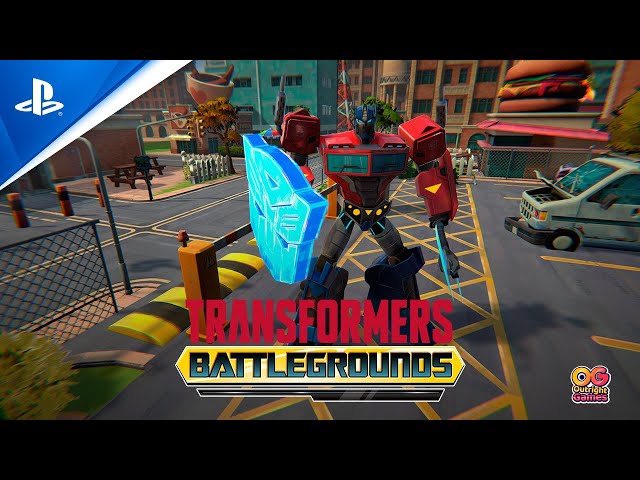 Grab it from the Xbox store here, or the PlayStation Store here.
So there you have it – our favorite games like Armored Core. FromSoftware is known for making some of the best games of all time, and its reputation is now putting Armored Core on the map like never before. As this list shows, though, that doesn't mean there aren't other amazing games where you can live out your mech-mashing fantasies.