Earlier this year, I was desperately excited for Forspoken. Soon after, I got myself amped up for Atomic Heart. Following that, I boarded the hype train for Redfall. As the history books (and our reviews of Forspoken, Atomic Heart, and Redfall) show, all of them turned out to be pretty mediocre games, to say the least. But all of them were on my anticipated games list for 2023 and managed to get me invested before their underwhelming launches. However, despite FromSoftware proving time and time again that it makes makes incredible games, Armored Core 6 just doesn't excite me, whatsoever.
Within the halls of The Loadout, I'm constantly reminded about my obsession with average-to-bad games. It's kind of my thing – something about them scratches an itch, whether they offer a unique perspective in a genre, or just have kick-ass gameplay, I will more than happily get hyped for a game that screams 6/10.
As you can tell by now, it's not hard for me to be excited to play a game, but after watching plenty of trailers and previews recently ahead of the Armored Core 6 release date, something struck me. I am not interested in this game, at all. It took me aback when I first noticed this, but nothing stands out to me in this game, despite me praising the Souls series, Sekiro, and Elden Ring all the same, FromSoftware's latest title looks to be a complete miss to me. Considering most of its games belong on the best games of all time list, this shocked me.
I dug into my psyche, considering plenty of people seem desperate to pilot some mechs and tried to figure out if something was wrong with me. And I realized there are a few reasons why I'm not looking to buy the game on day one, and will probably spend that money on Immortals of Aveum instead, which releases just a few days before AC6.
Firstly, I understand that the Armored Core series predates the Souls series of games, with the first title releasing all the way back in 1997, but since then, FromSoftware's game design has been pretty much perfected with Elden Ring. While some light Soulslike elements are woven into Armored Core 6, from the looks of things, it seems to offer no risk to combat. It seems like senseless flying around and shooting at other robots, for the sake of it, with dying just being a trivial thing aside from costing some credits to repair your mech. That happens in most games, I know, but it's much more disappointing from a developer known for being absolutely brutal and unforgiving with its game design.
Speaking of senseless flying around, Armored Core 6 looks like chaos for the sake of chaos. Nothing looks like it matters here, it seems to have no rhyme or reason to it. In games like Forspoken, the story sucked for the most part, but at least I know the main character had a reason to keep fighting. I despised Atomic Heart for disappointing me so much, and its story was unforgivingly bland, but hey, at least I know that the protagonist had his reasons to take on hordes of angry robots. The game's intentionally vague and suggestive story trailer may have drummed up excitement among some people, but I wasn't one of them.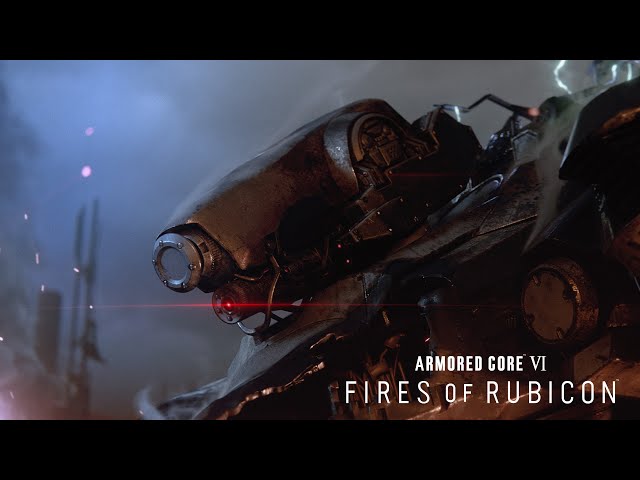 I'm not saying chaos for the sake of chaos can't be fun. Games like Vampire Survivors, or Doom are terrific examples of games that I love that have perfected gameplay over story or lore. But I'm the idea of killing monsters or demons doesn't need a reason, since in most forms of media, they're typically evil. Why is our mech the good guy in Armored Core 6? Why are the other mechs bad? Who knows, because the story trailer doesn't give us any information.
I really am invested in stories and narratives within videogame worlds, and Armored Core 6 has yet to connect me to any of its forgettable characters. I can't tell you one of the names I've heard from trailers, and I can't even tell you their goals or missions, or why mechs are shooting at other mechs. It adds to my feeling of Armored Core 6's senseless, deprived of any reason for the unhinged chaos showcased before launch.
Armored Core 6 looks like you're a drone, fighting other drones. It looks utterly weightless in terms of combat decisions and whether you're fighting for a good reason. Watching the gameplay looks like two robots bumping into each other. On paper, fast-paced and brutal mecha combat sounds like a surefire win, but after a few minutes of looking at Armored Core 6, I'm bored. I recall describing it (to the raised eyebrow of our deputy editor, Jamie) as a $1-a-go arcade game, which may be fun if you're at an arcade, but for a $70 title? I'm not so sure.
I know this is definitely my issue. The fanbase for Armored Core 6 and the mecha genre is huge, and it's likely something I haven't tried enough to get into. And I'm very aware the games I'm interested in are, not great, to say the least. But Armored Core 6's gameplay fails to scratch an itch, and I know I'm going against the general consensus here, but hey, someone has got to go against the status quo.
I'm willing to give pretty much any game a shot, and I'm sure once Armored Core 6 eventually goes on sale, I'll pay the price of admission and start shooting down enemy mechs and drones. But, for maybe the first time in my life, a game that should excite me simply doesn't. I'm hoping that the trailers aren't doing it any justice for me and that playing it will give me that FromSoftware adrenaline rush that I crave. But until that time arrives, I'm worried that I may have to skip a major upcoming Xbox game for the first time in a very long time.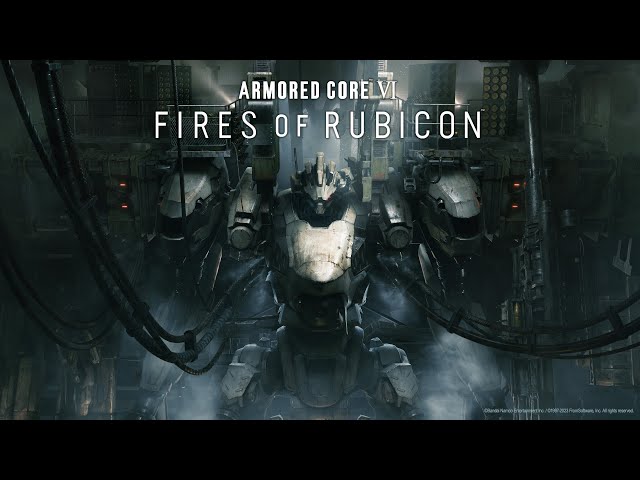 While I may not be excited about Armored Core 6 right now, I know plenty of you are, so if you want your desperation for a new mech game to be quenched, check out the best games like Armored Core 6 to play before it launches. And if you can find a friend to test out the various Armored Core 6 weapons in Armored Core 6's multiplayer, it sounds like a good time. Just, don't invite me, as I'll probably decline.