If you're looking for fast-paced, explosive mech action with a rather spooky-sounding storyline, you're in for a treat with Armored Core 6. FromSoftware's revival of the Armored Core series is an exciting one and, while we wait for the Armored Core 6 release date to roll around, the developer has shared 12 minutes of gameplay – showcasing some epic combat and a whole host of new features. However, the stand-out part of the gameplay footage we were shown are the Armored Core 6 boss battles sprinkled into the combat gameplay. If you're an Elden Ring fan, you'll be pleased to know that the influence of FromSoft's previous soulsborne games is clear.
What the hell are we talking about? Well, while this isn't a soulsborne game (so there are some differences), it's clear that series like Dark Souls and games like Elden Ring have influenced the boss battles in Armored Core 6 – at least to a degree.
As you can see throughout the Armored Core 6 gameplay below, we're going to be coming up against unspeakable odds – enemies almost incomparably larger than our own mech – in this third-person action adventure experience. You're going to need to be quick and agile to avoid oncoming attacks, read the attack patterns of your enemies, and strike at weak spots – no matter the size of your opponent. If you've played any Soulslike, that should sound a little familiar.
While FromSoftware's bosses in Armored Core 6 don't quite exude the degree of repulsive body horror that some of your enemies in Elden Ring do, they do still seem larger than life and 'horrific' in the context of a futuristic mech shooter where you're going to face-off against other machinery. There's only so much you can do within the confines of this series' theme, after all, and it certainly looks like FromSoft is pushing this to its limit when it comes to the boss battles.
We don't know if this will apply to all the Armored Core 6 bosses, but it certainly looks like it will based on what we've seen so far. It looks like you're going to need to make sure you're up to date on the latest tricks and tips when it comes to Armored Core 6 assembly and how you set up your mech before a fight.
If you want to watch the full Armored Core 6 gameplay preview, you can below. Here, you'll get a good look at some customization in action, combat, traversal, weather effects, and a the sheer scale of some of the enemies you'll come across.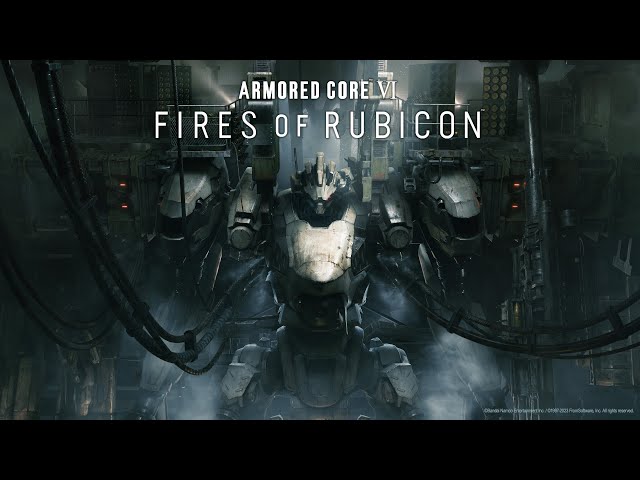 Is FromSoftware's Armored Core 6 really going to be one of the best games of all time, though? Well, the Elden Ring developer does have a good track record of delivering on excellent games and Armored Core 6 does look like an excellent entry into the series.
If you're a newcomer, though, you should check out this list of all the Armored Core games you need to play before Armored Core 6. Although, getting your hands on these won't be as easy as it should be. So, we also have some recommendations for the best games like Armored Core 6 right here. This should help you get a feel for the game before FromSoft's new release drops.