If you're looking forward to jumping into Bandai Namco's Armored Core 6 Fires of Rubicon, but you've never really played an Armored Core game before, there's quite a lot for you to catch up on. This series' several storylines – which kicked off with Armored Core in 1997 – span across 14 main games and seven spin-offs; so, there's a lot of this series to play before Armored Core 6. However, thankfully, you don't really need to play all of those games if you don't want to – the Armored Core 6 release date isn't too far away, either. The internet, though, still does have some recommendations. So, here are all the Armored Core games you need to play before Fires of Rubicon drops.
A question asked recently online by Redditor 'Regular-Dragonfly-28', the first place you need to start, if you want to get a feel for the series itself, is Armored Core 4. This is going to be one of the closest Armored Core games to Armored Core 6 when it comes to the experience as a whole. So, getting to grips with this one is going to be an important base-line for your whole preparation. This one, though, only released physically on Xbox 360 and PlayStation 3 – so, you're going to need access to an older console if you want to play it.
If you want to check out a small snippet of Armored Core 4 gameplay, you can below. Of course, Armored Core 6 is going to look a lot better than this, but we certainly see the similarities. Although, of course, they are the same game series and FromSoftware has never claimed it's going to be totally revolutionizing the experience on offer wit its new game.
Similarly, the next game Armored Core fans recommend you play is Armored Core For Answer – a direct sequel to Armored Core 4 that's again only available physically on Xbox 360 and PlayStation 3. With a general consensus that this title's gameplay and levels are more interesting than what Armored Core 4 was offering, this game is going to be a fantastic insight into what the series can achieve – and, hopefully, what we're in-store for when Armored Core 6 rolls around.
Beyond this, Armored Core fans recommend checking out the first Armored Core game – if you want to see how the series started – next. This is available as a PlayStation Classic on the PlayStation 3 Store – or physically as a PS1 game, of course. Although, getting one of those isn't going to be cheap – you'll need to get lucky with your thrift store search.
Adding to this exploration of classic Armored Core, fans recommend checking out Armored Core 3 and Armored Core Silent Line – both of which have been described as the series' "peak" so far. Armored Core Last Raven is also talked about as one of the hardest games in the series so far, a fantastic challenge for anyone wanting to push their skills to the limit before Armored Core 6 arrives. All three of these games are available physically on PlayStation 2 right now. So, as you may expect, you'll need an older console to play them.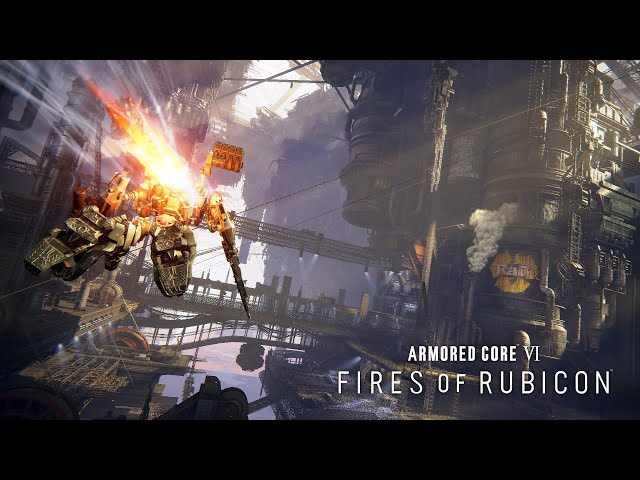 Rather interestingly, despite being something of a return to the gameplay of the original Armored Core game, Armored Core 5 is frowned upon largely – as is Verdict Day, the only Armored Core game you can actually play on current-gen consoles. So, if you were hoping this would be a quick dip into the list of incredible Xbox Game Pass games on offer to finish a few old releases, you're out of luck. If you want to get to grips with the Armored Core series before the upcoming Xbox Series X|S game comes out, you're going to have to dig out some older consoles and try and find some second-hands games.
Alternatively, if you have an hour and a half to spare, you can check out an expansive look at the entire series from 'Writing on Games' below. If you're already a fan of other FromSoft games like Elden Ring and Dark Souls, there's a section at the 1:16:10 mark exploring the differences between Armored Core games and soulslikes.
Thankfully, though, there are quite a few games you can play right now if you want to dip your toes into the type of game Armored Core 6 is expected to be, but you don't want to dig out an old PlayStation 2 anytime soon. When you look at the best games like Armored Core, there are some fantastic options. We know the Armored Core 6 Premium Edition is insulting us all with its price, but that doesn't mean this game is going to be anything short of brilliant. Bandai Namco and FromSoftware know a thing or two about great games, if you haven't noticed recently.