We know this might seem a bit obvious, but Armored Core 6 is going to present FromSoftware fans who have only played games like Elden Ring and Dark Souls with quite a jump when it comes out. However, if you've been looking into the best games like Armored Core and the Armored Core games you need to play before Armored Core 6 drops, you might find that AC6 isn't actually as bad as it could be. FromSoft has intentionally slowed the Armored Core 6 game speed and now we know why.
In an interview with Japanese-language media outlet 4Gamers ahead of the Armored Core 6 release date, producer Yasutaka Ogura and director Yu Yamamura were asked about how the overall design of Armored Core 6 and the combat you'll be thrown into differs from previous Armored Core games. After a few comments about the game's "Assault Boost" from both developers – a traversal mechanic built to effectively and efficiently close the gap between you and your enemy – Yamamura reveals that Armored Core 6 is going to be a little slower than previous Armored Core games – and adds why.
"In the past, [Armored Core] – especially [Armored Core 4 and Armored Core Verdict Day] which had fast game speed – was a game of continuous optimization… Rather than watching the enemy's behavior and dealing with it. In this game, we tried to focus on a game of instantaneous judgement… We lowered the game speed a notch… [With] battle distance that can be seen and dealt with".
In a game series where you're constantly just trying to – as highlighted by Yamamura – lower your own hit-rate in combat while increasing the hit-rate of your opponents, Armored Core 6 aims to introduce more of the pattern-learning and moment-to-moment decisions you see in FromSoftware's recent releases. When you think about the fact that all of these are considered some of the best RPG games out there and, in Elden Ring's case, one of the best games of all time, it seems like a smart lesson to learn for a soft reboot like Armored Core 6.
Although, you don't need to worry if you're a long-time Armored Core fan. This game has the seal of approval from diehard Armored Core series experts, and the gameplay still looks as explosive as you'd expect it to.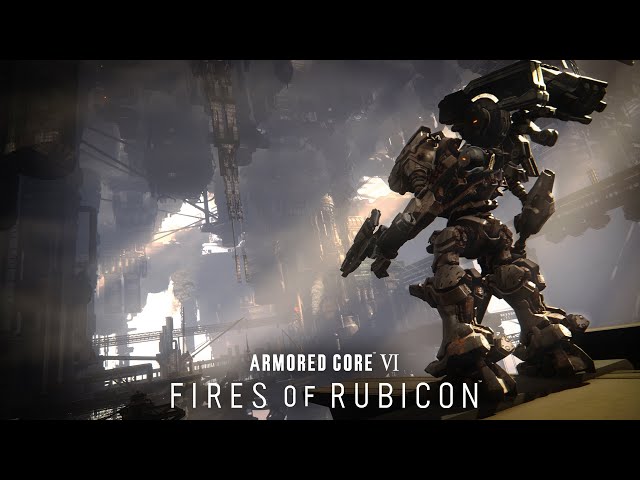 From what we can tell, it just sounds like you're going to need to pick and choose your attack opportunities a little more conciously in Armored Core 6. It's going to be as unforgiving as Dark Souls in parts, and the Armored Core 6 bosses should provide you with as much of a challenge as the bosses you've gone toe-to-toe with in other FromSoftware games. Yeah, we're looking at you Margit.
If you want to know more about the Armored Core 6 multiplayer options, you can find that here. We know there's a lot going on in this game, but you don't need to worry if you're a series newcomer, you can still play Armored Core 6. FromSoftware has made sure of that.