If you're looking for a new FPS game to get stuck into, Ubisoft's upcoming XDefiant might be the title for you – however, it's far from the perfect replacement for Call of Duty everyone has been hoping for. The XDefiant Closed Beta started a handful of days ago, so it was never going to be faultless. However, one issue has become so impactful that Ubisoft has opted to completely throw any XDefiant progression players made out the window – and unlock everything for everyone.
Late April 16, just over three days into the XDefiant Closed Beta, executive producer Mark Rubin took to Twitter to confirm that Ubisoft has "pushed out a change that should unlock everything for everyone." So, that means you'll be able to get your hands on the best XDefiant weapons – with everything all the XDefiant classes offer – without the grind.
Rubin did add that players may still find that they have an issue saving loadouts; this means you're probably going to have to re-create any loadout you wish to use at the start of each game. It's a shame, but something Rubin explained just "can't be fixed with this change".
Interestingly, in the process of unlocking everything for everyone and throwing progression out the window, all the skins in XDefiant seem to be disabled – as skin progression has been suspended. However, when you think about the frequency players are met with "XDefiant services are not available at this time" and the issues when the XDefiant servers go down, this is hardly the most pressing issue.
From XDefiant BRAVO-04 error code, to the XDefiant ECHO error and the XDefiant FOXTROT-01 error code, players have had to deal with a lot already – and, we imagine that they'll have to deal with more as the Closed Beta continues.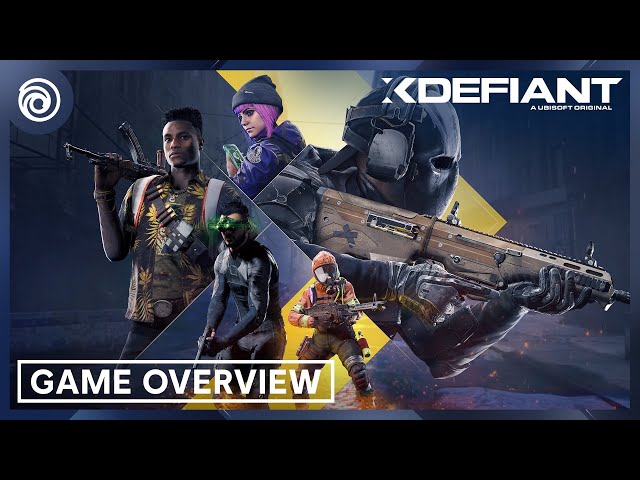 Rubin, in response to one disgruntled player, did express that everyone should expect this sort of thing from XDefiant right now. It's in a Closed Beta test where Ubisoft is specifically trying to break it as much as possible to ensure the final product launches in a better state when the XDefiant release date rolls around.
If you're still looking to check this possible CoD killer out, you're in luck; the XDefiant Closed Beta may be extended amid server issues. So, you can read up on when the XDefiant Closed Beta ends here and find out more on how to redeem XDefiant Twitch Drops right here. This has the potential to be one of the best competitive FPS games out there – if it can survive the tumultuous beta testing, anyway.