Gunfire Games' Remnant 2 has quickly become one of the best RPG games out there right now and the developer has just revealed that Remnant 2 sales have hit an impressive milestone just one week after launch. We know it might be a little frustrating that Remnant 2's most secretive class has been staring you all right in the face all this time, but that hasn't stopped over one million of you jumping into this soulslike shooter. Yeah, that really is a lot.
In addition to Gunfire Games' release of the Remnant 2 accolades trailer, CEO David Adams has offered a statement alongside Gearbox Publishing president Yoon Im thanking players for their "unwavering support" as Remnant 2 sales hit one million units sold in just one week. We can only imagine that this popularity means quite a few more updates are on the way. So, don't panic if you're waiting for new Remnant 2 loadouts or more from the Remnant 2 hardcore mode.
"To everyone who helped us achieve this amazing milestone, thank you for your unwavering support", Adams begins. "This was a multi-year journey for us and we couldn't be happier to see fans having such a great time with a game we put our heart and soul into".
Adding to this, Yoon Im explains that "Remnant 2 exceeded [Gearbox Publishing's] expectations". They also add that "as a commercial and critical hit, [Gearbox Publishing] is incredibly proud of the Gunfire team and everyone here who brought this title to life".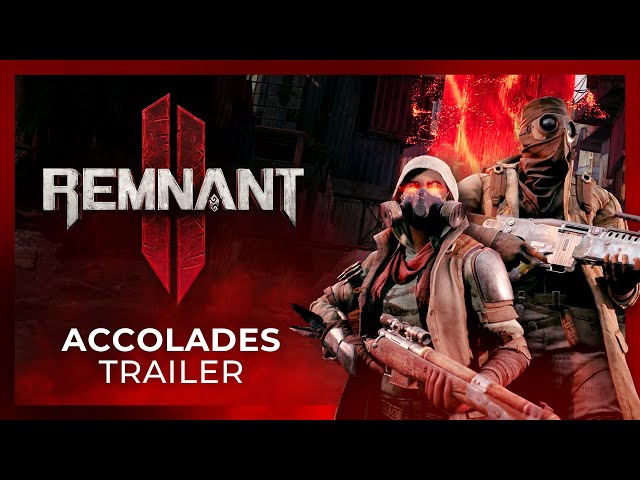 If you want this put into a little more perspective, Capcom's Exoprimal recently hit the one-million player milestone. In fact, this post on the social media platform formerly known as Twitter – which confirms this – was made 11 days after Exoprimal launched. Sure, the Exoprimal player count milestone means you're getting a free skin, but this figure was achieved with an Xbox Game Pass launch. It might be one of the best Xbox Game Pass games to play ahead of the Starfield release date, but that doesn't take away from the fact that this would hugely help player count numbers.
So, while you're sadly going to have to wait if you want to play Remnant 2 on Xbox Game Pass, this does make Gunfire Games' achievement all the more impressive. One million players in a week is nothing to be shy about.
We know the PS5 invite issue was Remnant 2's biggest boss battle yet, but things are looking up for this soulslike shooter and the overwhelming support from players is only helping the situation. That being said, this incredible Remnant 2 no-damage build is beyond broken and we're expecting to see a patch for it very soon. Gunfire Games isn't a huge studio, though, so fixes and new features will take some time. So, in the meantime, why not check out everything you need to know about all the best Remnant 2 weapons and guns available right now?