Happy Geoff Keighley day everyone! Gamecom's Opening Night Live is back for another year and it looks jam-packed with news and announcements about the world's biggest upcoming games. With Xbox Games Studios, PlayStation, 1047 Studios, and more, already confirming their attendance, fans should be in for a treat.
The likes of Death Stranding: Director's Cut, Far Cry 6, Saints Row, and Call of Duty: Vanguard are all set to make appearances in the show, along with the potential announcement of the highly-anticipated Halo Infinite release date following the Xbox Gamescom showcase last night. Excited? You should be.
You can watch the show over on YouTube when it kicks off today (August 25) at 11am PT / 2pm ET / 7pm BST. There's a preshow that starts half an hour earlier, so if you've got time, grab some popcorn and dig in. If you don't have time, don't worry – we'll be here to keep you in the loop with the news as it happens.
Make sure to check out our homepage for more news from the show, including some pretty tasty interviews.
The King of Fighters 15
39 fighters – including every past hero from across the series – have been crammed into one King of Fighters game to rule them all. But it's not just old faces that make are making a comeback to KoF 15, as 3v3 team battles will also once again feature.
Prepare for one monster battle when it releases on February 17, 2022. You'll be able to pick it up on PS4, PS5, Xbox X|S, and PC.
Nine to Five
Nine to Five immediately gives us Rainbow Six Siege vibes, but this tactical shooter has a twist – it's 3v3v3. There ain't no party like a third party, after all…
Nine to Five is set to launch on Steam only, though we don't have a release date yet.
Bus Simulator 21
If you've ever wondered what it'd be like to be a bus driver – cruising around your local haunt in a ~five-ton double-decker – then there's now a game for that. Bus Simulator 21 will let you live out your best 'wheels on the bus' fantasy on September 7.
Bus Simulator 21 will be available on last and current gen consoles, as well as PC.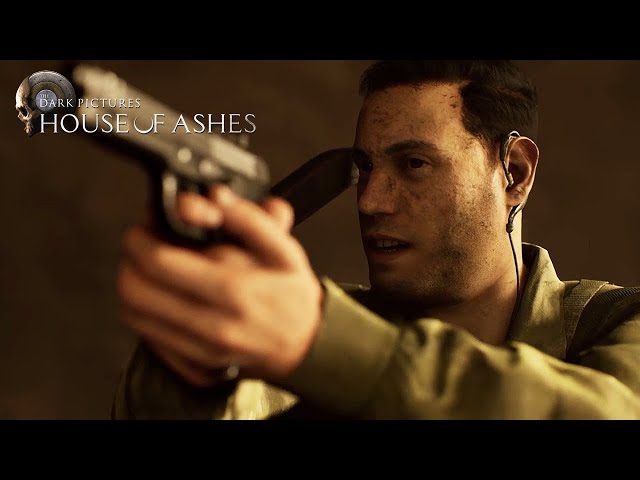 The Dark Pictures Anthology: House of Ashes
Imagine going about your duty, hunting for chemical weapons, then BOOM. Spooky spooky monsters appear. Rather the characters in the next Dark Pictures instalment than me, that's for sure.
Expect horror, terror, and everything else that screams 'don't play this in dark room'. The series' latest outing will of course feature all sorts of dialogue options, which this time can escalate situations with the various parties involved in the game.
House of Ashes drops on October 22 for PS4, PS5, Xbox One, Xbox Series X|S, and PC.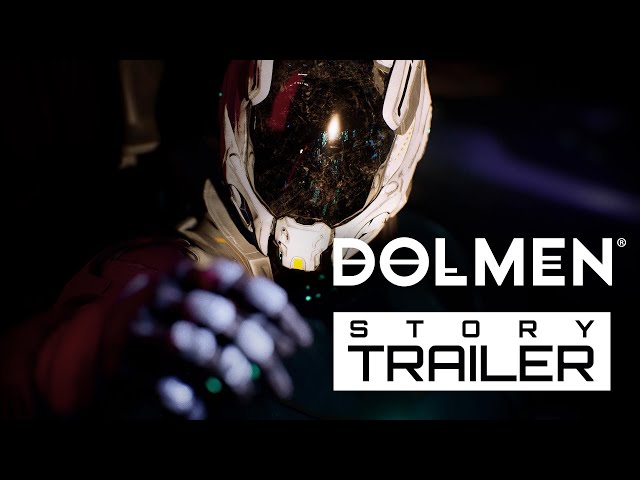 Dolmen
If House of Ashes isn't enough horror for you to get your elongated gnashers into, then Dolmen should provide some extra spice. This sci-fi horror game, set on a planet called Revion Prime, will have you trying to bring back crystals called Dolmen which allow interaction between realities.
Unfortunately, it's not quite as simple as whistling a tune like Snow White's dwarves as you mine away at these precious materials – a teeny tiny interdimensional rift has appeared, and of course alien creatures that want to turn you into space putty have been coming through it.
We guess we'll be shooting the space creatures with our space guns in space again when Dolmen arrives in 2022 for PS4, PS5, Xbox One, Series X|S, and PC.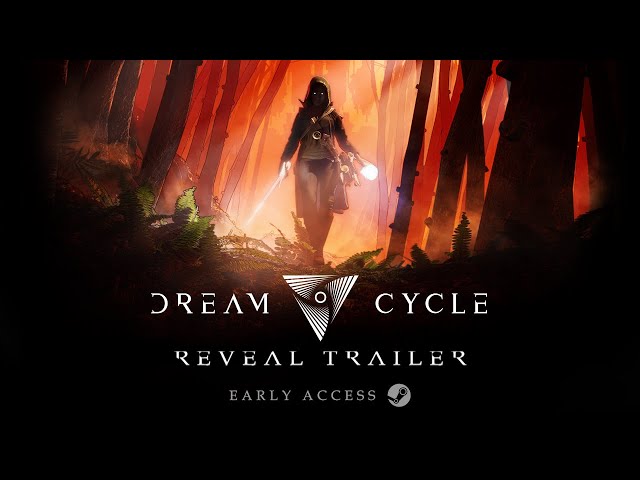 Dream Cycle
Imagine Skyrim but with guns and aliens. Well, that's the vibe Dream Cycle – the latest offering from Lara Croft creator Toby Gard – appears to have in store. According to the synopsis, an arcane apprentice called Morgan Carter must explore "thousands of shards" on an "ever-expanding action adventure" to save her soul, as well as the shattered Dreamlands.
If that sounds enticing, then you'll be able to get your mitts on Dream Cycle when it enters Steam Early Access on September 7.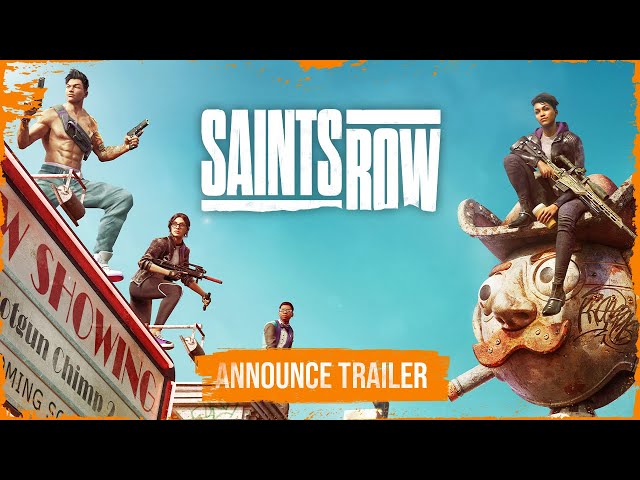 Saints Row Reboot
Saints Row's back, baby, and the Gamescom trailer's not pulling any punches. Car chases, rocket launchers, and murder in broad daylight are just a few things which make up the daily lives of Nina, Kevin, and Ely – the series' newest debutants.
If you're wondering why the new Saints Row game looks has gone back to its roots, it's because Volition says they couldn't top conquering the galaxy.
The Saints Row reboot release date is set for February 25, 2022 on PS4, PS5, Xbox One, Series X|S, PC, and the Epic Games Store.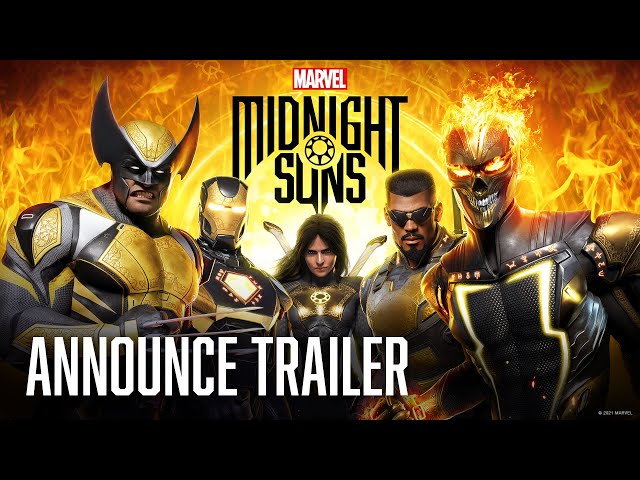 Marvel's Midnight Suns
Firaxis Games' latest project is a tactical RPG revolving around the Midnight Suns: a ragtag cohort of nine super beings pulled together by Doctor Strange to fight none other than Lilith – the Queen of Evil – and her brood.
Needless to say, for Doctor Strange of all people to need this much help is a testament to just how crazy strong Lilith is – good luck.
Marvel's Midnight Suns are springing into action in March 2022. You'll be able to pick it up on PS4, PS5, Xbox One, Series X|S, Nintendo Switch, PC, Steam, and the Epic Games Store.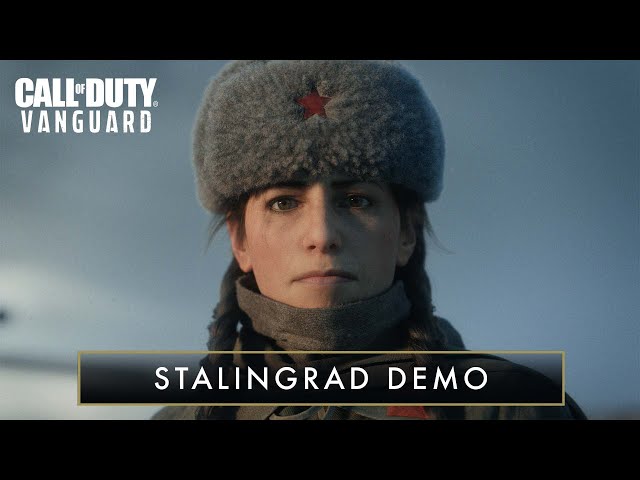 Call of Duty: Vanguard
Oh boy, oh boy, we finally get a look at Vanguard's gameplay, and it looks and sounds amazing. We're dropped into the boots of Polina during a special forces mission in Stalingrad at the end of the Second World War in 1945.
Having started the conflict as a nurse, Polina has ended it as anything but a saviour of souls, as she parkours her way around Vanguard's destroyable environments in an attempt to escape the clutches of the Gestapo.
Polina's got skills, by the way, as she grabs a knife and gives one soldier the Julius Caesar treatment, before grabbing his shotgun and Assassin's Creed'ing away. STGs, Molotovs, MP40s, and more iconic weapons can be seen throughout, including a Moisin Nagant which, as it turns out, Polina is a decent shot with.
Call of Duty Vanguard release date has been set for November 5, and will be available on all the usual platforms.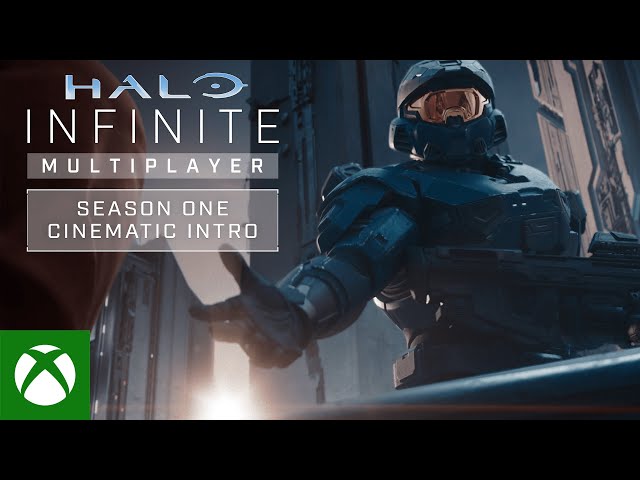 Halo Infinite
DECEMBER 8. HALO INFINITE IS COMING ON DECEMBER 8.
*Clears throat*
Now that we've calmed down, Halo Infinite's appearance at Gamescom began with a multiplayer trailer, focusing on a civilian's escape from the Covenant onslaught, and eventual rise as a Spartan commander.
While we didn't see anything new in terms of gameplay, head of creative Joseph Staten tells Geoff Keighley that 343 is "putting the finishing touches on our wide open adventure." Hopefully, then, we'll get a sneak peek or two before both the campaign and multiplayer launch simultaneously on December 8.
To celebrate 20 years of Halo and Xbox, there's a special edition Xbox Elite Series 2 controller on the way, as well as quite possibly one of the nicest special edition Xbox consoles we've ever seen.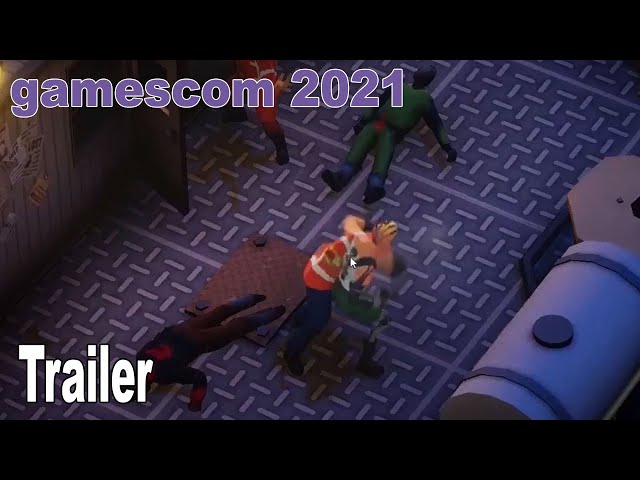 Midnight Fight Express
Developed by Polish dad Jacob Dzwinel, this John Wick-esque brawler will have you beat up everything in sight as you work your way across a city. There's even an elevator fight sequence, which no good beat-'em-up can do without.
You can check out Midnight Fight Express on Steam when it arrives later this year.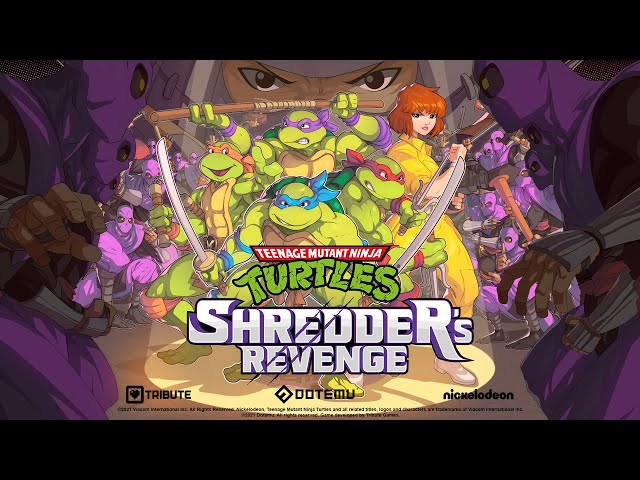 Teenage Mutant Ninja Turtles: Shredder's Revenge
While we don't recommend chowing down on sewer pizza, that's never deterred our Renaissance turtles – especially when they can be used to revive fallen teammates in Shredder's Revenge. Journalist and human April O'Neil will be joining the turtles on this new 2D side-scrolling adventure.
So far we know that Shredder's Revenge is coming to Steam and Nintendo Switch, but it wouldn't be surprising to see it make an appearance on other platforms at a later date.
Demon Slayer Kimetsu no Yaiba: The Hinokami Chronicles
Demon Slayer fans, it's time to do your breathing exercises as Hinokami Chronicles will finally be making an appearance on October 15, 2021.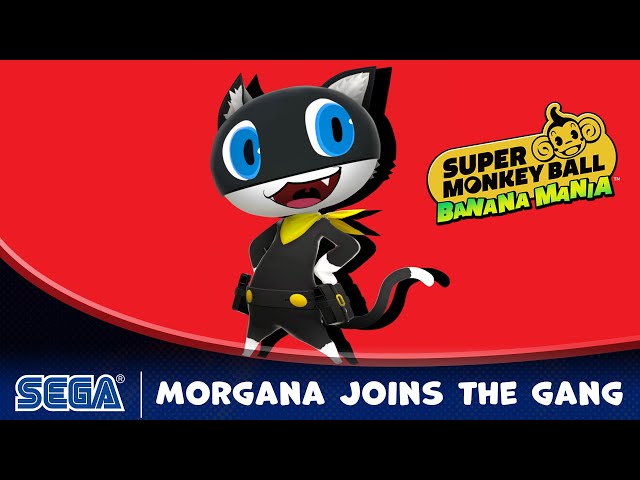 Super Monkey Ball Banana Mania
Banana Mania's Gamescom appearance introduced a special guest – Morgana from Atlus' Persona 5. That's right, everyone's favourite curfew-enforcing feline will be joining the roster of playable characters when Banana Mania drops on October 5, 2021.
You'll be able to enjoy its full offering of party games, including baseball, tennis, bowling, and golf, on PS4, PS5, Xbox Series X|S, and Nintendo Switch.
Splitgate
If you've been enjoying Splitgate's now-indefinite beta, then get ready to get your Splitgate ranks grind on as Season 0 has dropped as of right now. With a new map – Karman Station – a new mode called Contamination, a 100 level battle pass that's chock full of goodies, and more, there's a lot to do in this Halo/Portal mashup.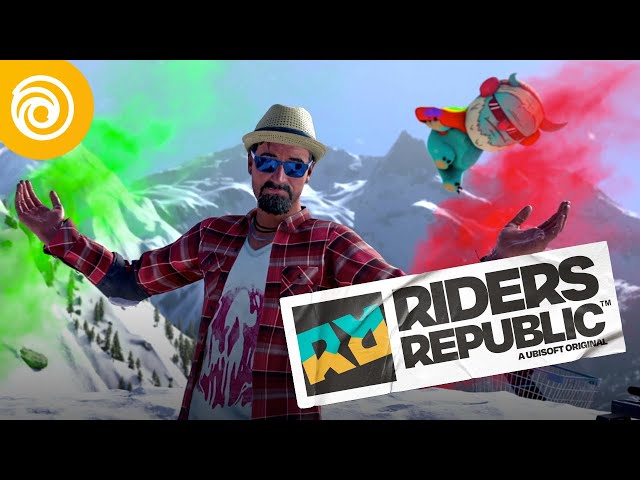 Riders Republic
Downhill racer Riders Republic has opened its doors for PC and console players in a beta that will run until August 28. The game's latest trailer shows off just how massive its multiplayer is, with 50-player races on the cards. But if you'd rather just cruise around, then it has a free roam mode, too – all set in various US national parks. Lovely.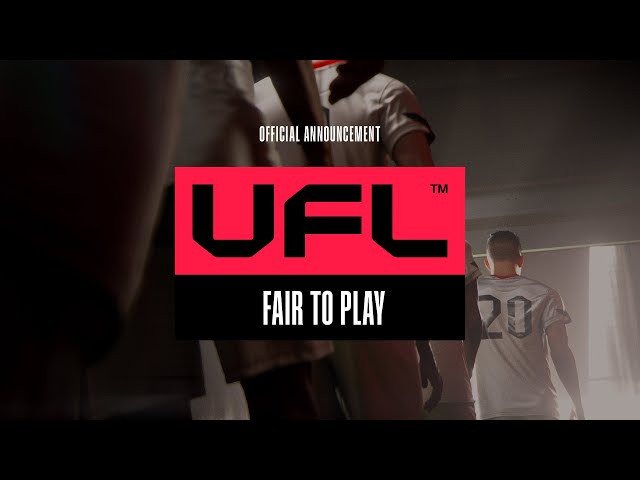 UFL
We are just as surprised to see yet another new football game – after the announcement of eFootball and the upcoming GOALS – will be making its way to screens soon.
UFL is a free-to-play football game from Strikers Inc. that is built in Unreal Engine. By the looks of things, it may even have a few Premier League licences seeing as the match in the trailer takes place inside London Stadium – home of West Ham United.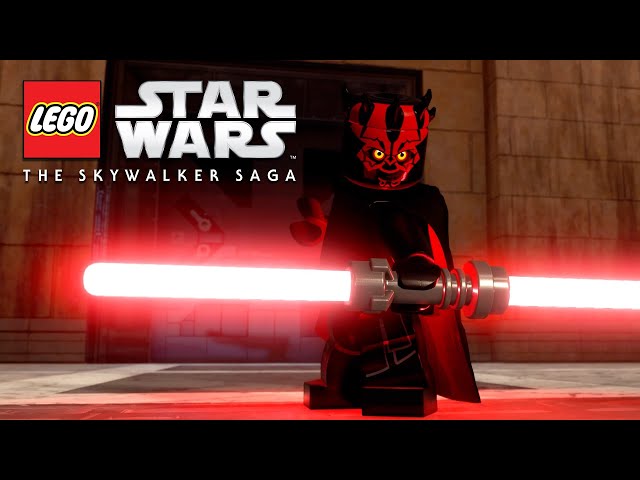 Lego Star Wars: The Skywalker Saga
A long, long time ago, we last heard about The Skywalker Saga. Now, at Gamescom 2021, we have a brand new gameplay trailer showing off iconic moments from across the saga.
Luke vs Vader, Yoda vs Sidious, Obi-Wan vs Luke's uncomfortable questioning about how his father 'died' – it's all there, and it looks great. It also looks like we're going to be able to pilot the Millennium Falcon in a big, Lego, space battle. Very cool.
We can (hopefully) expect to see The Skywalker Saga finally arrive in Spring 2022 on PS4, PS5, Xbox One, Xbox Series X|S, and Nintendo Switch.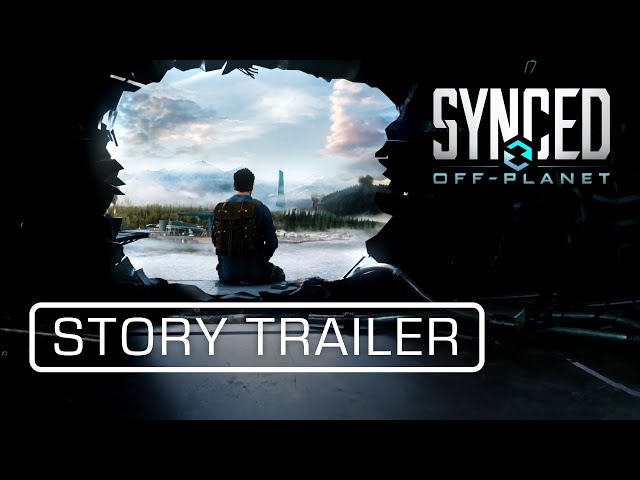 Synced: Off-Planet
Synced is a brand new companion shooter "set in a world devastated by technology." Everything gets a bit iRobot as technology turns on humanity. Fortunately, the few remaining survivors – including our protagonist – figure out how to reprogram the murderous machines to fight for them.
We don't have more details beyond that for now, though we'll be seeing more during tomorrow's (August 26) showcase.
The Outlast Trials
Ah, Outlast. The classic survival horror series is back, but this time it's dragging your pals in as well in this up-to-four-player experience.
Serving as a prequel to the first two instalments in the series, The Outlast Trials is set in the Cold War, and is coming at some point in 2022.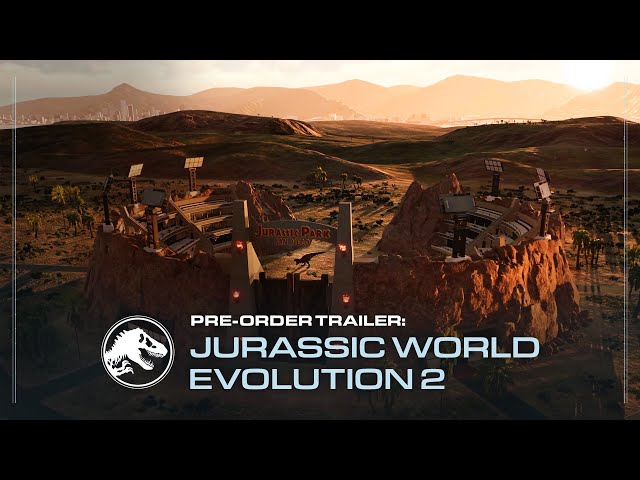 Jurassic World Evolution 2
There's something comical about watching dinosaurs being air-dropped into pens in the new Jurassic World Evolution 2 trailer. It's a bit like watching someone pick up a cat, but on a scale several times larger.
We also get to see some of the tools players will be using to create their parks, including terrains. We'd highly recommend at least seventeen layers of fencing… maybe eighteen.
Jurassic World Evolution arrives on November 9, and is available on all platforms apart from Nintendo Switch – sorry, Switch players.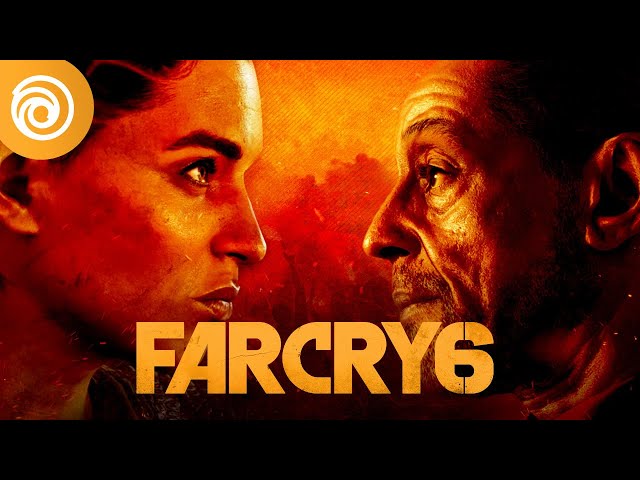 Far Cry 6
The latest trailer for Far Cry 6 offers us a candid interview with Antón Castillo, as it's revealed he is using slave labour to produce miracle drug Viviro – not that he particularly cares as the ends, to Castillo, justify the means.
We also get to learn more about protagonist Dani Rojas and her motivations, as well as another look at all of the fancy backpacks Far Cry 6 has to offer.
October 7 is the date to mark down in your calendar for the Dar Cry 6 release date, as Far Cry 6 arrives on all major platforms apart from Nintendo Switch.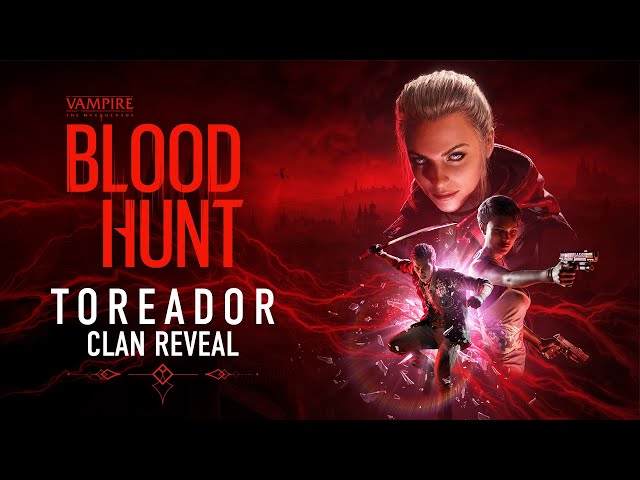 Vampire: The Masquerade – Blood Hunt
More vampire goodness was on display as Blood Hunt, and it looks like the new battle royale game has some extra gameplay variety based on the faction you choose to align yourself with.
One of the possible clans to shack up with is called Toreador Primogen, who find beauty in killing and consider themselves artists. I'm sure their victims feel very differently.
Blood Hunt enters Steam Early Access on September 7.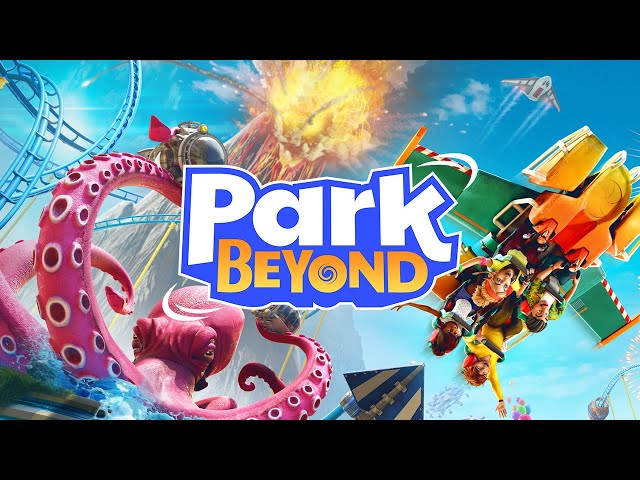 Park Beyond
Tropico 6 developer Limbic Entertainment is back at it again, but this time it's going even further beyond by giving players the tools to build the most bonkers theme park they can conjure up. And yes, you can shoot your unruly visitors out of a cannon over a canyon.
Park Beyond is coming to next-gen consoles and PC some time in 2022.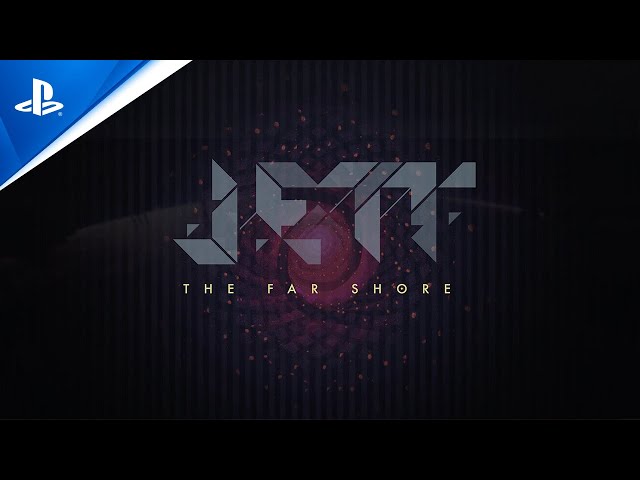 JETT: The Far Shore
Artsy sci-fi adventure JETT finally has a release date for PS4, PS5, and PC via the Epic Games Store – October 5. If you've not had a chance to take a peek at it yet, then definitely check out the trailer – it's gorgeous.
Horizon Forbidden West launches February 18, 2022 for PS5 & PS4.

Pre-orders go live September 2.

Full details: https://t.co/wr0Vy7S86t pic.twitter.com/UMTtFILla9

— PlayStation (@PlayStation) August 25, 2021
Horizon Forbidden West
The Horizon Forbidden West release date has finally been set and it will arrive on February 18, 2022, and players will soon be able to pre-order the next instalment in Aloy's journey when pre-orders go live at the start of next week.
Oh, and Horizon Zero Dawn players who have been eagerly awaiting the PS5 update, it's live. Like, right now. Enjoy that smooth 60 FPS goodness.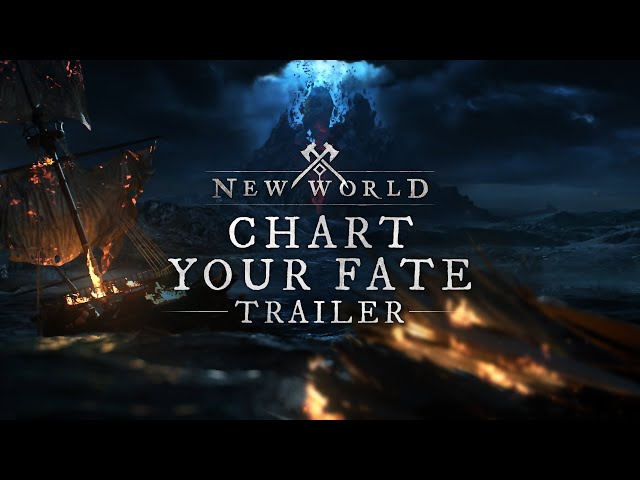 New World
We quite liked Amazon Games' new MMO, in fact we reckon in our New World preview that the studio could be onto a winner. Game director Scot Lane tells Geoff Keighley that players have been asking for more supernatural weapons, group content, and expeditions, and that the team are hard at work fulfilling those requests.
While the new goodies won't be available in time for launch, players can check out all of the extra work the studio's put into getting New World ship shape when it enters open beta from September 9-12.
Deadmau5 is on Core
PC gaming platform Core has become the home of EDM royalty Joel 'Deadmau5' Zimmerman. The Canadian music producer has created his own metaverse on the platform called Ob3rhaus1 to connect with fans.
We don't know when this world will be open to visitors, but apparently it's coming soon.
🌴 Jungle Book Beans! 🌴

Coming to Fall Guys 3rd September!

👀: https://t.co/Dr2zeO3eR3 pic.twitter.com/zkMJJJeRXl

— 🤖 Beanbot 🤖 Fall Guys 👑 (@FallGuysGame) August 25, 2021
Fall Guys
Fall Guys' collaborations keep coming thick and fast, and the latest skin line – a Jungle Book partnership with Disney – is Baloo'king real good. Haha. Ha.
Anyway, skins based on the big bear, Mowgli, Shere Khan, and King Louie are all en route as part of an in-game event which kicks off on September 3, and runs until September 12.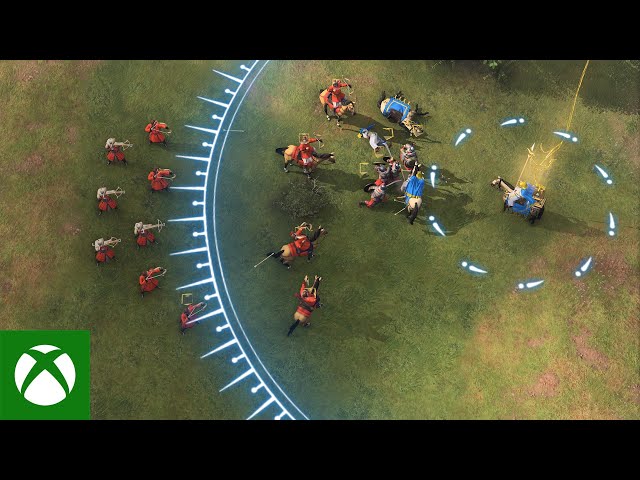 Age of Empires IV
Wololo and behold, more Age of Empires IV goodness – and this time we're getting a look at the Russians and Holy Roman Empire.
Warrior monks and the Streltsy (the Russian infantry corps established in the mid-16th Century by Ivan the Terrible in case you didn't know) can be commandeered by the Russians.
Meanwhile, as Holy Roman Emperor you'll be able to employ the services of the Landsknecht – a major mercenary force – and Prelates to boost morale.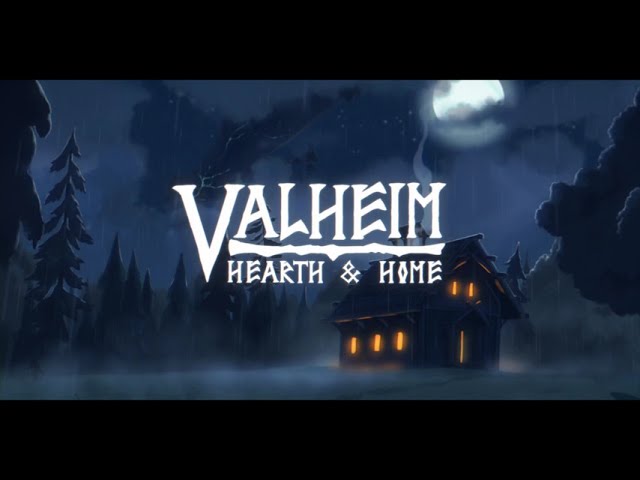 Valheim: Hearth & Home update
Valheim's Hearth & Home update looks very, well, Viking-y. The trailer showcases a Viking beheading a dragon, before trekking through snowy mountains, crossing the far seas in a ship, and navigating through forests to bring home the head of its prey.
The Hearth & Home update arrives on September 16.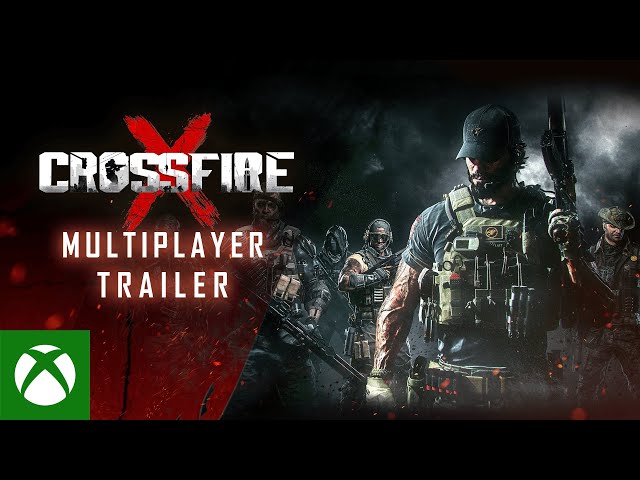 CrossfireX
First-person shooter CrossfireX has a new multiplayer trailer, showing off a load of maps: Transportship, Blackwidow, GR Tower, Laboratory, Invasion, Babylon Lab, and Babylon – as well as its various game modes. CrossfireX is set to also ship with a campaign that explores two warring factions.
There's also some sort of akimbo rifle-wielding Boogieman involved, so it's probably best to steer clear of that fella.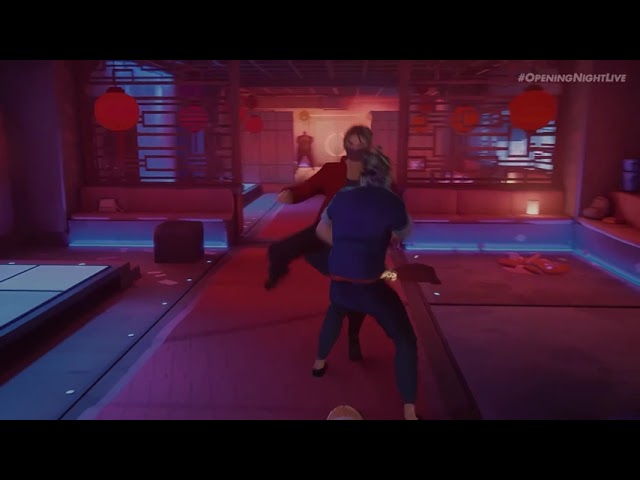 Sifu
Another event, another Sifu trailer, and this time we get to see new internal environments, as well as some new tools to beat the snot out of your opponents.
This intense third-person fighting game also has a release date now: February 22, 2022. But if you're really eager to get into the action before anyone else, you can pre-order the Deluxe Edition to gain 48 hours early access.
Death Stranding: Director's Cut
Death Stranding's Director's Cut is looking more and more impressive with every new look. I mean, we were sold when Sam Bridges hopped into the cardboard box, and then hopped out of it again during the Summer Games Fest trailer. But now we can do cool tricks as we fly over ramps on our bikes, we're furiously trying to wire Kojima all of our money.
The Director's Cut adds all sorts of quality of life improvements, including cargo catapults, thrusters that prevent you from an early death after a fall, and even a caddy bot that will carry you and your cargo when you just want to sit back and enjoy the eight new tracks that have been added to Death Stranding's already-excellent soundtrack.
A major proponent of the Director's Cut that was largely absent from the original game is the combat. This time around, there's new weapons, expanded combat, and even a firing range for you to test out everything this new arsenal has to offer.
There's also a host of new missions – some featuring the stealth mechanics made famous in the Metal Gear series, while others might just give players an opportunity to put their firing range practice to the test.
Death Stranding: Director's Cut comes to PS5 on September 24.
Well, that's it from us. As you can see, there were a lot of high-quality games on show today – and this was just the opening show. Needless to say, the rest of Gamescom is shaping up to be a banger.