Saints Row is back with a fully-fledged reboot that takes the series back to its origins with a new cast of characters, technical upgrades, and gameplay changes. Grounding the cast of characters in a realistic world, Saints Row drops some of the barmy aspects from the series' past, instead telling a contemporary tale about building a crime empire.
Revealed during Gamescom Opening Night Live 2021, Saints Row made an impression with its purple-infused reveal trailer that kept the trademark style and action of the series.
But, right now, there are still a lot of unanswered questions about Saints Row that fans and newcomers are keen to know, such as gameplay details, returning activities and characters, story information, and of course that all important Saints Row reboot release date. Well, enough about the backstory to Saints Row, let's get into the announcement.
Saints Row Reboot Release Date
The Saints Row reboot release date is August 23, 2022 for PS5, PS4, Xbox Series X|S, Xbox One, and PC.
The game was set to release in February 2022, but Volition delayed the game to give the team more time.
Saints Row Reboot Story
Saints Row is a complete contemporary reboot of the series with no connection at all to previous games. Volition told The Loadout that it has a different kind of story to tell and Saints Row 4 was so outlandish that it felt the was right to return to the realistic roots of the series.
In fictional Santo Ileso, you play as you own customisable protagonist who will form The Saints, alongside your partners Neenah, Kevin, and Eli. Tired of being driven down the path expected of you, you embark on a journey to become Self Made, taking on lawless factions of gangs, battling for control of the city.
Saints Row Reboot Characters
So far, we only know of three characters that will appear in the game: Neenah, Kevin, and Eli, members of your crew. Each person originates from one of the game's three factions. However, Volition has said that more characters will join your crew as you make your way through the game and there are a plenty of side characters to engage with as well.
As far as we know, none of the original cast of characters will be returning to the game. Although, Volition has said there will be some easter eggs. But, you shouldn't expect to see them in person we would imagine.
Saints Row Reboot Setting
Saints Row is set in the fictional location of Santo Ileso. Based off the American south-west, it is a rural location filled with diverse and open environments unlike anything seen before in a Saints Row game.
Santo Ileso is the biggest city in any Saints Row game, split across nine districts. Each of these districts have there own feel, themes, and inhabitants. Each district has a number of traversal opportunities beyond just driving and walking.
The districts we know about so far are:
Rancho Providencia
El Dorado District
Monte Vista
The Financial District
The Rodeo District
Saints Row Reboot Gameplay
As of right now we have seen a fair amount of gameplay with the latest gameplay trailer showcasing customisation, action, combat, and more: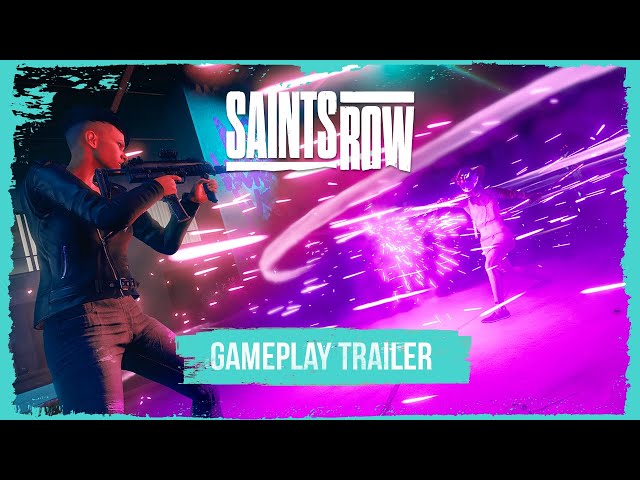 Saints Row Reboot Co-op
Saints Row's reboot will have full campaign co-op allowing you to experience the full story from start to finish with one other friend.
The game only supports 2 player co-op, so you won't be running around Santo Ileso with an entire squad of your mates. You can read more about the Saints Row reboot co-op functionality in our guide.
Saints Row Reboot PS5 And Xbox Series X|S Release
Saints Row will be launching on PS5 and Xbox Series X|S, as well as last-generation consoles. We don't yet know what performance upgrades and enhancements we can expect, but once we do we will let you know.
On top of that, the game will support cross-gen co-op allowing those in the same family of consoles to play together in the two-player campaign co-op which is fully integrated into the entire experience.
And, that covers the key information about Saints Row's reboot including story and gameplay details and the Saints Row reboot release date. Be sure to keep an eye on The Loadout for more information as we get closer to its launch.