Gamescom is back for another year and Microsoft is preparing to kick things off in style with a rousing showcase filled with highly-anticipated first and third-party games. While the company has already confirmed it won't be showing off anything new at the conference, it will give "in depth updates" on previously announced games.
While that might be disappointing to hear, there are still plenty of upcoming Xbox Series X games without a release date right now. We're hopefully going to hear more about the Halo Infinite release date, Dying Light 2 gameplay, Forza Horizon 5, and Starfield.
You can watch the show over on Twitch, YouTube, Facebook, and Twitter, when it kicks off today (August 24) at 10am PT / 1pm ET / 6pm BST. If you're busy and you can't watch the show, then don't worry – stay right here and we'll keep you in the loop with the news as it happens.
Keep an eye on The Loadout's homepage for more Gamescom articles as the week progresses. We'll be covering all the news and announcements, and more, so stay tuned.
Here's what was announced at the Gamescom 2021 Xbox showcase: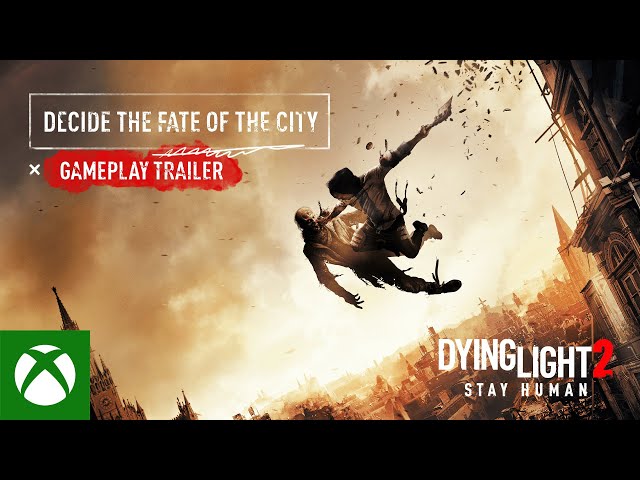 Dying Light 2: Stay Human
The show kicked off with an in depth look at Dying Light 2's combat and parkour system ahead of the game's release on December 7. The Techland trailer gives us another glimpse of the game's city, called Villador, and it looks pretty impressive. In fact, it offers twice the verticality of the first game.
There are lots of factions to contend with, lots of buildings to scale either by hand or through the use of what looks like a grapple hook. It also looks like we'll be able to squeeze through small gaps, dropkick enemies, and more. There's also a paraglider to get acquainted with too.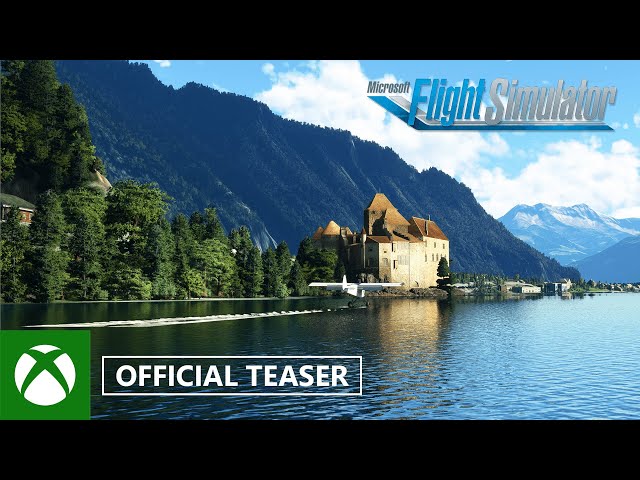 Microsoft Flight Simulator
If you were hoping for news about the Top Gun expansion, you're out of luck – there's nothing to share right now since the movie is still under wraps. However, the monthly updates are continuing and there'll be one to dig into on September 7.
World update 6 brings new 3D cities like Frankfurt, new airports in Germany, Switzerland, and Austria, and lots of new missions which will take you on tours around points of interest. A new Local Legends series will also arrive with each world update, focusing on lesser known aircraft. The first will focus on the Junkers Ju 52. Futuristic planes like the VTOL will be arriving later this year.
A competitive multiplayer, known as the Reno Air Race, is coming to the game in the autumn. In other words, if you feel the need for speed, this one is for you.
Oh, and if you're wondering why Microsoft Flight Sim is taking a prime spot at Gamescom, let this sink in: there's never been as many people playing Microsoft Flight Simulator than now.
Hi @PlayHumbleGames 👋 see you on day one​https://t.co/UZvzLhng5B | #XboxGC pic.twitter.com/lgVP4sBSB1

— Xbox Game Pass (@XboxGamePass) August 24, 2021
Xbox Game Pass
A whole load of new games are making their way to the Xbox Game Pass on day one, including Archvale, Next Space Rebels, Midnight Fight Express, Bushiden, Flynn: Son of Crimson, Unpacking, Signalis, Unsighted, Into the Pit, and Chinatown Detective Agency.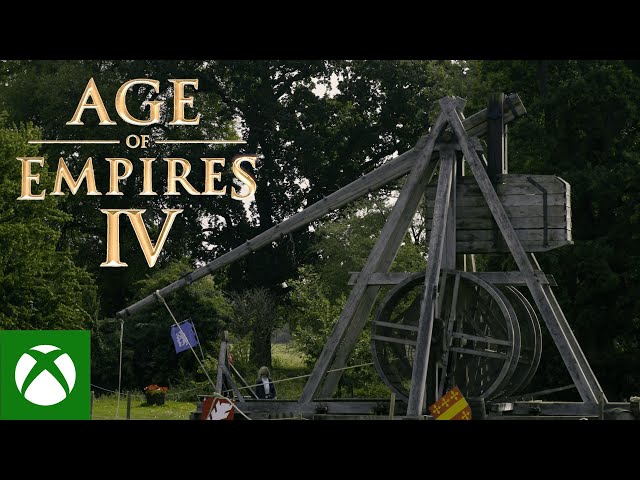 Age of Empires IV
In news that'll surprise absolutely no one: Age of Empires IV is based on actual history.
We've got our first glimpse of one of the historical documentaries that'll form a part of the game, interspersing the gameplay moments. In this trailer, Relic Entertainment, explores the trebuchet – you know that big old catapult that you can fire weapons, people, and dead animals at castles with.
Age of Empires IV will hit the Steam shelves on October 28. It'll only be available on PC, but it'll be on the Xbox Game Pass on day one.
Xbox Cloud gaming
Cloud gaming is finally coming to console as part of Xbox Game Pass Ultimate – this means you can play any game you want wherever you want from holidays 2021.
It works with all Xbox consoles and allows some of the best Xbox Series X games to be played on the Xbox One, PC, and mobile at 1080p and 60fps.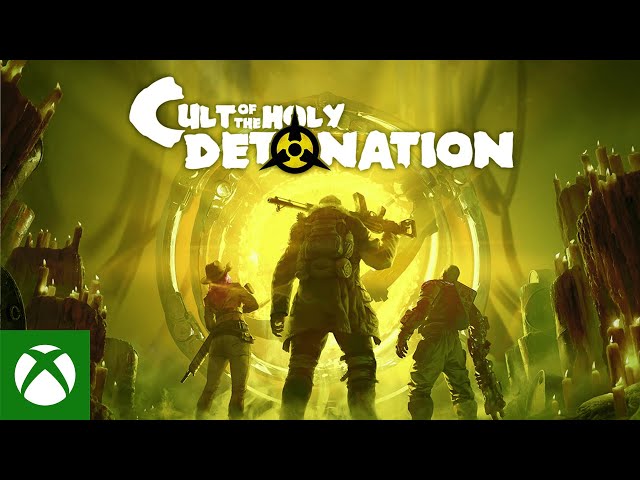 WASTELAND 3 Cult of the Holy Detonation
Wasteland 3 is getting a brand spanking new DLC called Cult of the Holy Detonation. It's coming to Xbox Game Pass on day one on October 5, along with PS4 and PC.
The DLC is set in the Cheyenne Mountain in Colorado and features two warring cults battling over the Holy Detonation, an object both sides worship. It looks like a proper dungeon crawler and features loads of "rad boss battles" where you're forced to disrupt cultist worships, rescue prisoners of war, and more.
If you've never played Wasteland 3 before, you can pick up the base game and the expansions via the Colorado Collection, which costs $59.99.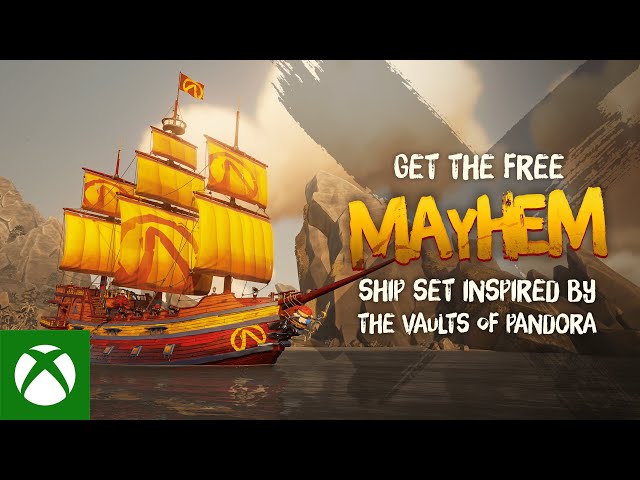 Sea of Thieves Mayhem
A new event is on the horizon and it starts today (August 24). A new Mayhem ship set, inspired by Borderlands game, has been made available for players to unlock during Gamescom until September 7.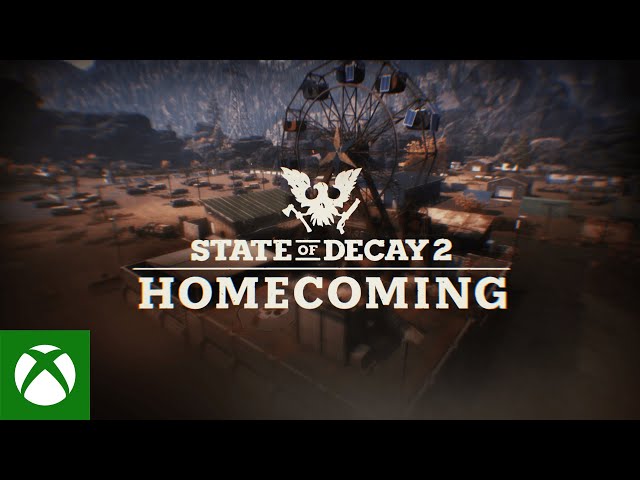 State of Decay 2 Homecoming
We're getting a free content drop for State of Decay 2 on September 1. We're coming back to Trumbull Valley for a new story arc, which has two new areas for players to explore, and it doesn't look like the map we've come to know and love.
There will also be new weapons through the twelfth bounty pack, which Wonder Russell sounds pretty excited about. Tie this in with the fact State of Decay 2 has just hit ten million life time players, and it's truly a moment to celebrate.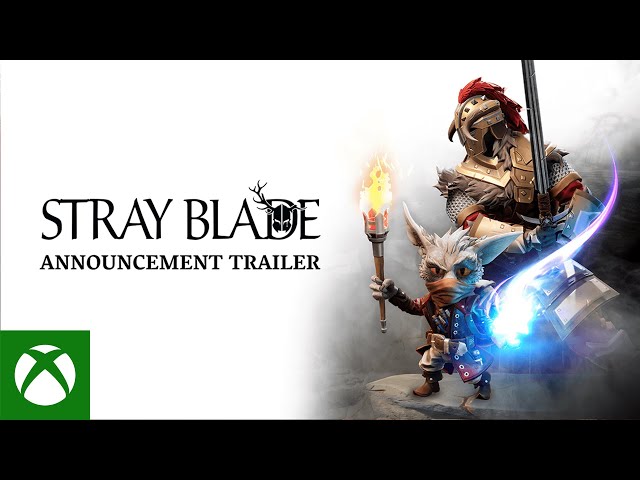 Stray Blade
Stray Blade is a new action-adventure game coming to Xbox Series X|S from Point Blank Games. It looks a little like Dauntless, and it'll have you fighting your way across an open world.
Stray Blade will release in 2022 on Xbox, PS5, and PC.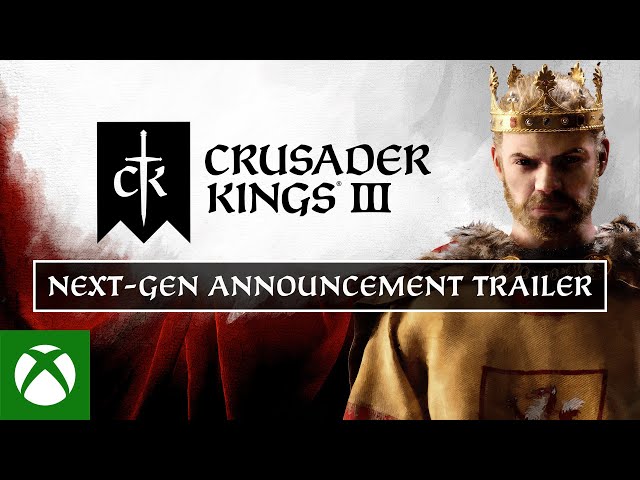 Crusader Kings 3
Crusader Kings 3 is officially a new-gen game. It's coming to Xbox Series X|S and Xbox Game Pass with a UI and controls built with console players in mind.
We don't have a release date just yet, but we have no doubt it'll make our best Xbox Series X strategy games when it does come out.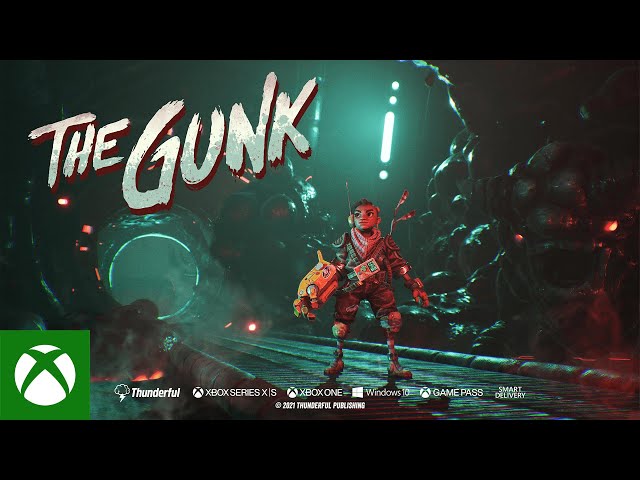 The Gunk
We've got a new gameplay trailer for Xbox Game Pass day one game, The Gunk and it features loads of puzzle solving, combat, and exploration in diverse environments.
We still don't have a firm release date other than December 2021, but we know it's coming to Xbox Series X|S, Xbox One, and PC.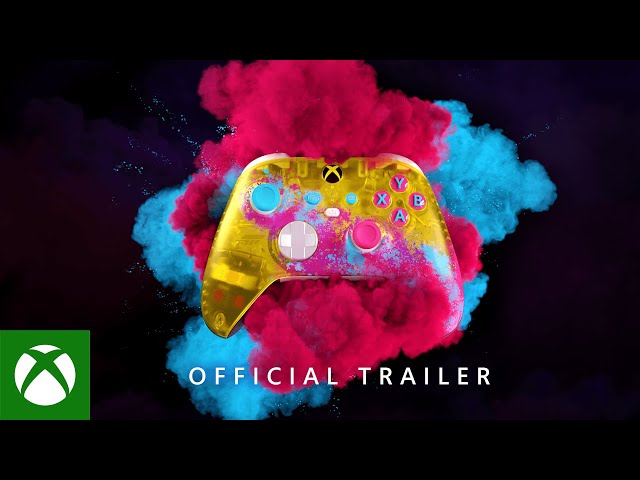 Forza Horizon 5 controller
To celebrate the launch of Forza Horizon 5 in November, Microsoft is launching a limited edition controller. It's yellow with splashes of blue, pink, and white, and it's certainly an acquired taste.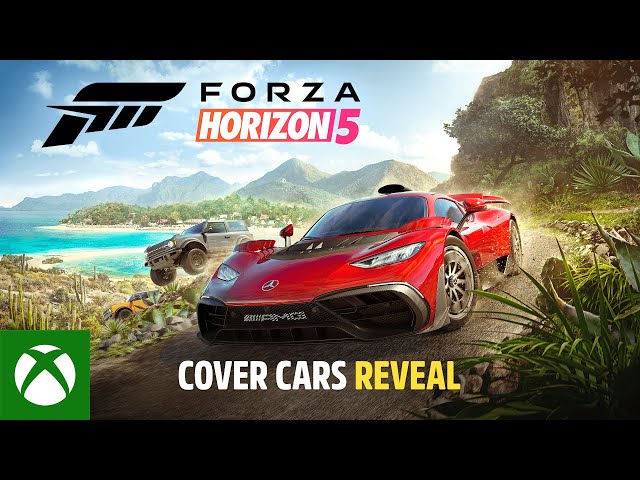 FORZA HORIZON 5 cover
We've also got our first look at the Forza Horizon 5 cover, which features the Mercedes-AMG One and the 2021 Ford Bronco Badlands on the massive new Mexico map. You can see these cars in action in a new eight minute gameplay trailer which has just dropped, and well, it looks like something out of a Fast and Furious film.
That's all from the Gamescom Xbox showcase. Unfortunately Halo Infinite was no where to be seen, but don't despair – the game could be shown at Geoff Keighley's Opening Night Live tomorrow. Here's hoping.