Ever since Microsoft teased Halo Infinite two years ago, fans of the franchise have been desperate to get a closer look at the game. Well thanks to the Xbox Games Showcase, we've finally got a better idea on what to expect from Master Chief and friends when the game arrives later this year.
Not a lot is known about the FPS, which is being developed by 343 Industries and SkyBox Labs, except that it will be the sixth game in the series and the fourteenth overall. We also know that we'll be rejoining Master Chief for the Reclaimer Saga just after the end of Halo 5: Guardians, but other than that information is pretty sparse.
So, since we've been drip fed information for the last two years, we've put together a handy guide on all the latest information you could possible want to read about Halo Infinite coming to Xbox and PC.
Halo Infinite release date
Here's the question on everyone's lips at the moment: when exactly is Halo Infinite coming out? Well, all we know so far is that the Halo Infinite release date is fall 2021. Unfortunately the game was delayed from its original November 2020 date due to the ongoing coronavirus pandemic.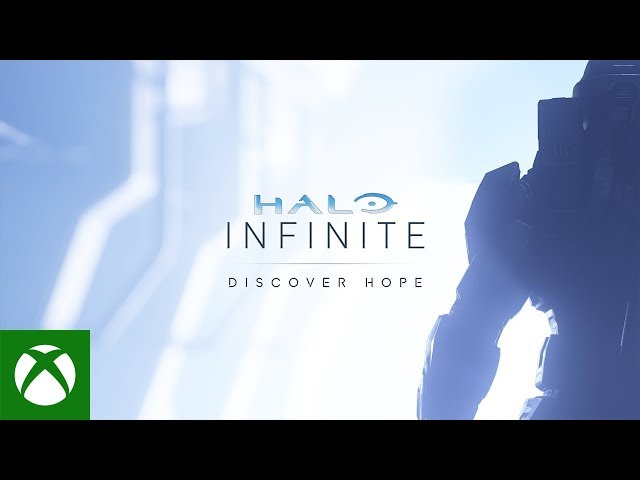 Halo Infinite platforms
Halo Infinite isn't just going to be a shiny new game available for those with the latest tech, it's going to be available on pretty much the entire Xbox ecosystem. To put it in other words, Halo Infinite will release on multiple platforms when it finally arrives. So expect to be able to play it on the Xbox Series X|S, its predecessor the Xbox One, and, of course, on PC.
Plus, it'll also come with the Smart Delivery programme. So if you buy it for Xbox One and later upgrade to Series X, you won't have to purchase the game again.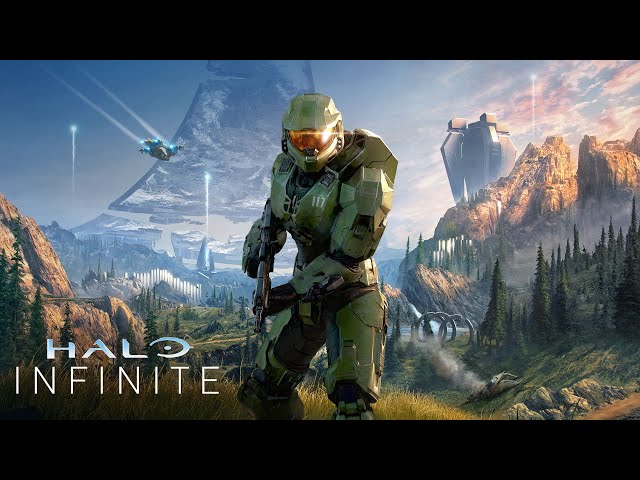 Halo Infinite Gameplay
As expected, the Xbox Games Showcase kicked off with a big Halo Infinite reveal and well, it delivered. We got our first glimpse of Halo Infinite gameplay with an eight-minute long demo, which shows Master Chief attempt to take down three AA guns.
He explores an open world, which 343 Studios claims is "several times bigger" than any other Halo game. He also rides a Warthog and hops out of the vehicle to kill a load of Covenant enemies. And hey, remember those rumours about the grappling hook? Well looks like that's true, because as you can see in the gameplay video above, he can use it to work his way around the world, giving Halo a new level of verticality.
343 Studios says Halo Infinite's campaign is its "most ambitious" yet and will run at a "flawless" 60 frames-per-second, so you can enjoy bigger battles and epic vistas.
Halo Infinite multiplayer
In December 2020, 343 Studios published a massive deep dive into Halo Infinite, which included some information on its approach to multiplayer and a sneak peek at one of the game's maps.
Although yet to be confirmed, a prominent Xbox Games Studios insider has reported that multiplayer will be free to play, and that Arena mode will aim for 120fps.
All of the new weapons from the campaign will also be on offer in multiplayer, but they'll only be available to pick up around the map as equipment weapons, according to a 343 blog.
HALO INFINITE FREE-TO-PLAY
Halo Infinite will reportedly have a free-to-play multiplayer mode, however this is yet to be confirmed by 343 or Microsoft.
While the base game will cost, it's multiplayer should be free for Xbox and PC players according to a Halo insider who verified earlier leaks from a retailer's pre-order page. This could help attract even larger player numbers to Halo Infinite and may also pave the way for there to be cross-play in the game between Xbox consoles and PC.
With the success of other shooters like Call of Duty: Modern Warfare giving fans a free experience in its Warzone battle royale mode, Halo appears to be heading down the same route.
Halo Infinite esports
Obviously it's too early to predict if and when Halo Infinite will have an established esports scene, but based on the general reception to the reveal trailers, it's looking likely.
The game is being closely watched by a number of current and former professional players, including Call of Duty rookie Anthony 'Shotzzy' Cuevas-Castro who says he's already "debating switching" back to the game.
We'll have to wait and see how that paves out.