Halo Infinite is one of the most highly-anticipated competitive FPS games in recent memory. The Halo franchise is world renowned, but Halo 5 was not met with the same popularity as some of its predecessors. Many fans hope that Infinite will change all of that.
Thanks to a number of deep dives and showcases, we now have a fair bit of information on Halo Infinite, including its expected release date, campaign details, multiplayer gameplay, and which platforms it will be available on. While there is plenty of evolution going on in Infinite, arguably the biggest headline change is that the multiplayer will be completely free-to-play. Nice.
So, if you're desperate for info on Halo Infinite, then look no further. We've rounded everything up into one spot just for you, including loads of gameplay details and analysis from all the showcases that have taken place since Infinite was announced.
Here's everything we know about Halo Infinite.
Halo Infinite release date
The Halo Infinite release date is December 8, 2021, with Microsoft confirming the news during Gamescom Opening Night Live.
The game will launch with its full single-player campaign and a completely free-to-play multiplayer.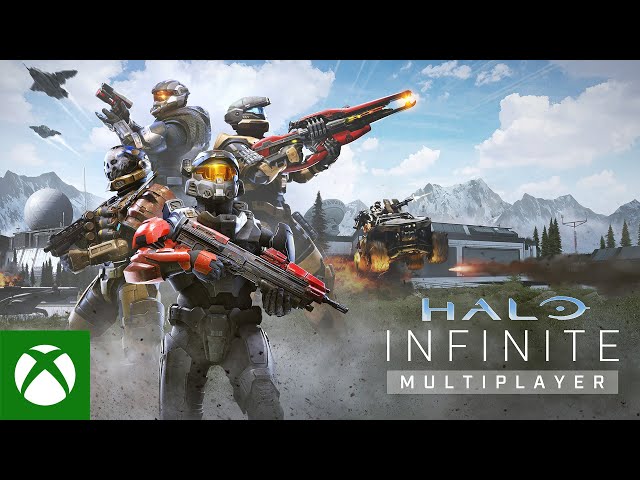 Halo Infinite platforms
Halo Infinite will be available on the Xbox Series X|S, its predecessor the Xbox One, and, of course, on PC.
Cross-play and cross-progression will be available, no matter what platform you play on.
Plus, it'll also come support Xbox's Smart Delivery. So if you buy it for Xbox One and later upgrade to Series X, you won't have to purchase the game again.
Halo Infinite battle royale mode
It's the question on everyone's lips: will Halo Infinite launch with a battle royale mode? We're afraid the answer appears to be no, unless anything has changed during development.
During a livestream, Halo franchise and narrative writer Jeff Easterling explained, "the only BR we're really interested in is Battle Rifle." This unfortunately shut down any rumours of battle royale back in 2018. However, when Forge Mode releases in Season 3 you may be able to create an unofficial 1v100 mode.
Halo Infinite Gameplay
As expected, the Xbox Games Showcase in 2020 kicked off with a big Halo Infinite reveal and well, it delivered. We got our first glimpse of Halo Infinite gameplay with an eight-minute long demo, which shows Master Chief attempt to take down three AA guns.
He explores an open world, which 343 Studios claims is "several times bigger" than any other Halo game and has since been confirmed as non-linear, allowing. You can see the full gameplay demo below: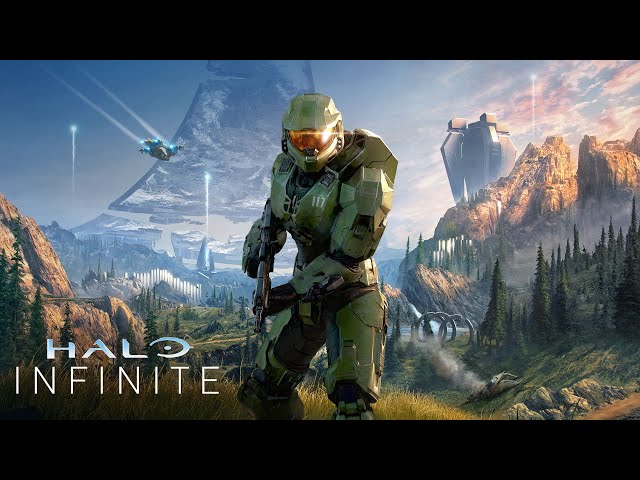 Quinn Delhoyo, 343's lead sandbox designer, confirms in an '#Ask343' video that you can use the new grappling hook seen in the demo to grab weapons from afar and even use it to "skyjack" Banshees – although he warns that plenty of skill would be needed to pull off such a manoeuvre.
He also explains that there are plenty of weapons yet to be announced, including some "never before seen weapons" like a heavy shotgun which will be revealed in the coming months. More weapons, and tweaks to existing weapons, will continue to be added after the game's release.
Big changes are also coming to vehicles, which will now suffer damage depending on where they are hit, explains Delhoyo. You'll be able to blow out a specific tyre on a Warthog, for instance, in order to "reward our pilots and drivers," and create more complicated tactics when taking on opposing vehicles. "There's more to it than simply health," he explains.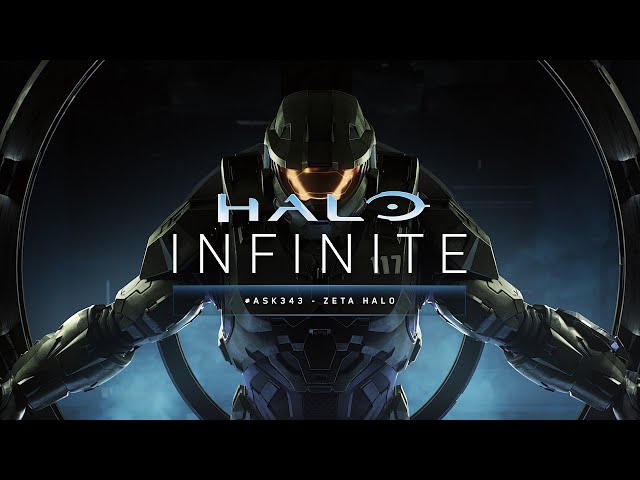 The second '#Ask343' video looked more in-depth at gameplay, including focusing on the day/night cycle and dynamic weather that will impact the campaign. There will be more patrols at night, but Grunts may be "sleeping on the job," allowing you to get the jump on them.
As well as "making the rain feel real," there will be all kinds of wildlife of The Ring to help bring it to life. From "space gophers" to "bird creatures," the wildlife may also point you in the direction of events or locations: birds may circle over a point of interest, for instance.
While weapon upgrades won't be a thing in Halo Infinite, some equipment will be able to be upgraded, according to gameplay director Troy Mashburn. There will also be unlockable weapon variants to change things up throughout the campaign.
The campaign itself will feature multiple diverse biomes, cave systems, and of course Forerunner architecture, which you'll be able to explore as a part of 343's "most ambitious" campaign yet. The developer also confirms that Halo Infinite will feature a semi-open world and will run at a "flawless" 60 frames-per-second, so you can enjoy bigger battles and epic vistas.
The game will not launch with campaign co-op, as the feature "wouldn't be ready" in time for launch. However, it will arrive with Season 2 of the game, which should drop about 3 months after the initial release.
Halo Infinite multiplayer
In December 2020, 343 Studios published a massive deep dive into Halo Infinite, which included some information on its approach to multiplayer and a sneak peek at one of the game's maps.
The multiplayer mode will be free for everyone and run at a silky smooth 60 fps, with 4K and 120 fps support as well.
All of the new weapons from the campaign will also be on offer in multiplayer, but they'll only be available to pick up around the map as equipment weapons, according to a 343 blog.
Unfortunately, Quinn Delhoyo confirms that dual-wielding will not be making an appearance in Halo Infinite. You will not be able to play as Elites either.
"It boils down to tight, arena combat," says Halo Infinite's head of creative, Joseph Staten, who also explains that the game's multiplayer will respect what has come before, while providing players with something new and exciting. You can check out the latest presentation in full here: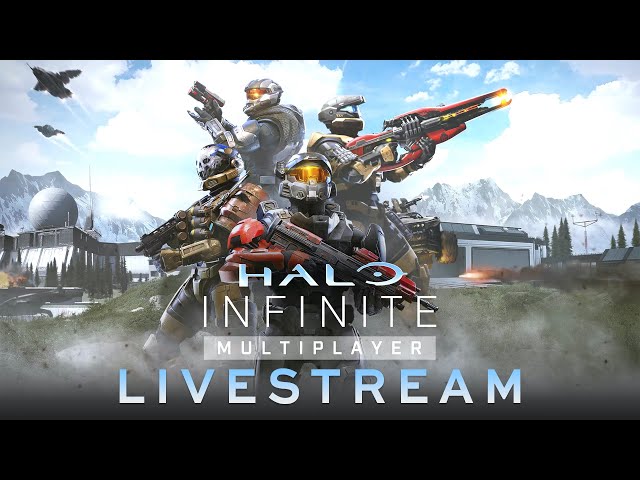 This may well sound like a bunch of buzzwords, but Halo Infinite's multiplayer is being brought up-to-date with current offerings whether you like it or not. As well as themed seasons with new looks, weapons, and maps, Microsoft has its own spin on the battle pass.
Battle passes will have a free and premium track, which will need to be purchased. But, the battle pass won't expire. Once you have bought it you can continue your progression through it, no matter how long it takes you. You will then choose which once to progress from the game's menu.
Each battle pass will take 30-40 hours to complete and rewards must be unlocked in the order in the game. You can't skip to tier 65 from 49. Battle pass progress will be awarded by completing daily and weekly challenges, but these challenges won't be too demanding.
Vehicles will see major changes, as now wheels and bonnets can be blown off, all of which affects how efficiently your vehicle works. As well as taking realistic damage, there's a new vehicle entering the fray: the Razorback. Similar to a Warthog, the Razorback's defining feature is its weapon rack, which allows players to store and carry spare weapons across the map. After all, you never know when you might need an energy sword.
The final piece of noteworthy news from Microsoft's E3 showcase is a change to powerups. Now, you can carry a powerup and use it exactly when you want, rather than it activating automatically when you picked it up like in previous games. However, this also means that if you die, your opponent can loot your boon from your corpse, so be careful.
As mentioned above, the multiplayer will feature cross-progression and cross-platform play, allowing you play on whatever platform you want with friends, while having the ability to switch and have your setup carry over.
In a recent Inside Infinite blog, Chris Blohm, Halo Infinite's lead progression designer, let us into an insight into the seasonal content planned for the game. Each season will add new content, potentially including maps and modes, and last for three months. However, he was keen to point out that, "we do not want to demand that players play a ton of hours every week of the season to complete everything. We want players having fun in Halo, not grind it like it's a job." Us full-timers appreciate that.
HALO INFINITE FREE-TO-PLAY
Halo Infinite will have a free-to-play multiplayer mode, Microsoft confirmed the news during its Xbox and Bethesda E3 showcase.
While the base game will cost you money, its multiplayer will be free for Xbox and PC players. This could help attract even larger player numbers to Halo Infinite.
Halo Infinite esports
Although the Halo Infinite release date is a little way away, 343 is clearly thinking about its epsorts scene. In April 2021, Halo's esports lead Tahir 'Tashi' Hasandjekic says a date and location for the first Halo Championship Series event has been locked in already. In other words, we will see a Halo Infinite tournament by the end of 2021.
On top of that, Microsoft has announced a partner program which will allow teams to get an exclusive range of benefits when the day launches.
So, there you have it. That covers everything we know so far about Halo Infinite, including the Halo Infinite release date. Will the game make our best Xbox Series X games list? We'll have to wait to find out.